08/16 - 08/23 2014
Festival Report: Rototom Sunsplash 2014 with LIVE STREAM
08/18/2014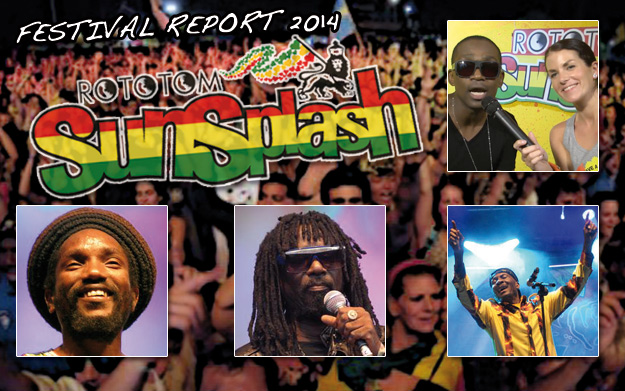 The 21st edition of Rototom Sunsplash in Benicassim, Spain is in full swing and of course Reggaeville is on spot to bring you fresh photos, videos and interviews from all 9 days: August 15th - 23rd 2014! Stay tuned for daily updates...

Make sure to watch the official live video stream to see the main stage performances and don't be surprised, if you see Reggaeville's Munchy on air interviewing the artists.



CLICK HERE TO WATCH THE LIVE VIDEOS & INTERVIEWS
- Busy Signal
- Cornell Campbell
- Collie Buddz
- Kabaka Pyramid and many more...


CLICK HERE FOR THE PHOTO REPORT
- Jimmy Cliff
- The Skatalites
- Kabaka Pyramid
- Busy Signal and many more...

WATCH THE OFFICIAL LIVE STREAM EVERY DAY... 8:30PM - 2:30AM