03/29/2018
Romain Virgo - The Lovesick Interview in Kingston, Jamaica
03/26/2018 by Gardy Stein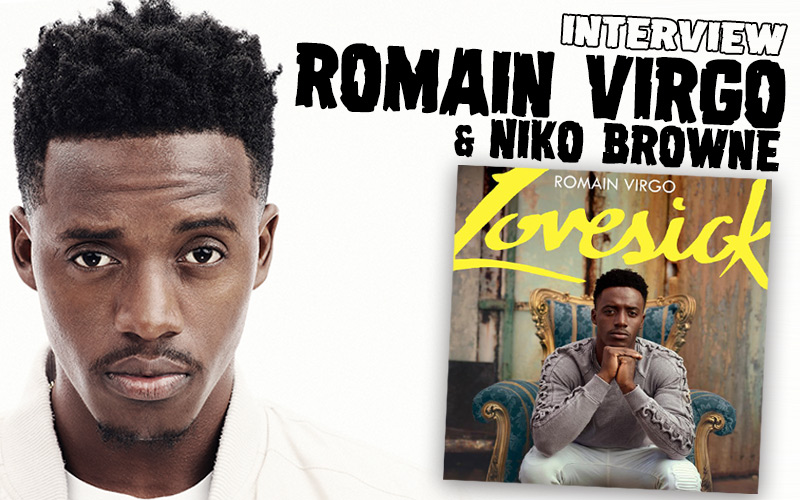 Romain Virgo! His name alone lets hearts flutter, teenagers sigh and grown women melt. The artist who was discovered at the Jamaican Digicel Rising Stars Competition in 2007 has rapidly grown into a professional, hard-working and successful singer who is extremely popular both at home and abroad. Announced as the next big project at the release of his EP Lifted back in 2015, Virgo's third full-length album is now about to be released. Lovesick promises to take us on a rollercoaster-ride through the hills and valleys of love, and who could explain these better than the creators of this album? Reggaeville has visited Romain and his manager/ producer/ friend Niko Browne in Kingston just prior to embarking on their European Tour (including the five city Reggaeville Easter Special concert series). Find out what Romain is looking forward to, what he focuses on apart from music and, of course, what his album Lovesick means to him:
Where are we here?
We are in a part of Kingston called Richmond Park, Queens Avenue. This is my studio, but we don't do a lot of live sessions here, this is just to record Dubplates or lay some demos or whatever. There is also an office here, so this is basically Vikings Production where Romain Virgo's music is born. This is our base for now.
Was any part of the album done here?
Well, we definitely laid some demos here, like Lovesick and Now, we did those demos here. Most of the songs were done at Niko Browne's studio though, Lifeline Music, so most of the recordings were done there. And outside of that, three songs were done in New York by Sting International Studio.
So Niko is the executive producer of the album, right?
Yes, he would be, because he is accompanied most of the songs on the album. Most of them, if not all of the songs, he was there during recording, giving directions where to carry each song so… yeah, you could call it that.
Niko, how long are you in productions already?
Niko: From 2010 officially, but I grew up in the music, my whole family is in music!
And when did you start to work with him, Romain?
In 2011. I went to his house to do a drop for a company and he told me about a song called Rich In Love at that time. And that's how the link-up came about. I heard the song and I was glad for the opportunity. We recorded the song and it did well, you know, especially amongst young people in Jamaica and around the world. Rich in Love was the first song I could probably say we got that kind of vibe, we got that youthful energy, and we just continued from there. And we are still here now, still making music, making this album, even songs outside of this album… we are working every day! Sometimes it's not music that we create, but every other part of the career that will grow out of it. New directions and things that we want to try and things that we wanted to do from years ago… this is a very important part of my career and the whole development of it!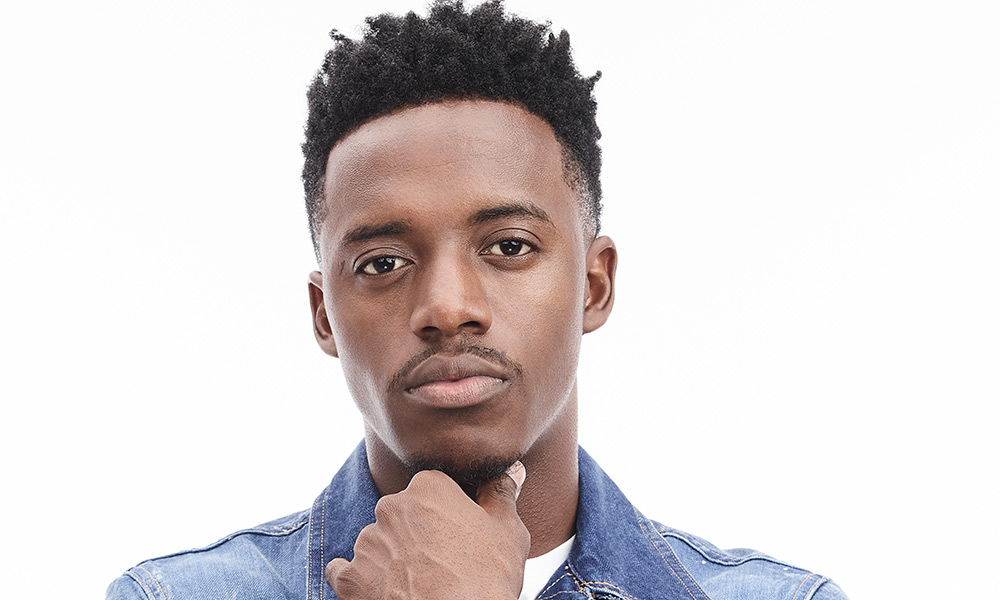 When did you start to work on the album Lovesick?
Since 2015! Around the same time I released my EP Lifted, that was the lead-up to this album. We've been working on it since 2015, telling people about it. And we are happy that it's here now, that it's going out.
And it's a massive one, with 16 tracks!
Yes, it's a lot of songs! Some of them have been out for a while now.
True, songs like Stay With Me almost seem like old friends…
As I say, it was from the last EP we did, it had Stay With Me on it, and normally, when you do an EP, it's kind of introducing what is coming on the next album. Stay With Me was on that EP and it's on the album as well. And a few of them are out already, Lovesick for example, Caress Me, Now and Still, maybe about five or six of the songs. A few of them are fairly new.
In Germany we already know Unbreakable also, which was produced by Silly Walks. Apart from them and Niko, which other producers contributed to the album?
Quite a few! Donovan Germain from Penthouse Records produced a track called In This Together, which is a beautiful song. TJ Records produced Sweet Liar, Sting International from Ranch Entertainment produced Hold On. We also have Maximum Sound, that is Frenchy from the UK, he produced Now. Kurt Riley produced the song called Trouble, Clive Hunt produced Caress Me, Vikings Productions did LoveSick and… I think all the other songs on the album are produced by Lifeline Music which is Niko.
Was it clear from the beginning that it's going to be a love-themed album?
Yes, Lovesick is actually a story. Most of the songs on the album are points in my life that did happen and that I wanted to put in song. That was the real story behind the Lovesick album. There were songs that didn't make the cut, but we are still happy with the album, we love the songs on it and we believe it's a beautiful project.
There are no features at all. Was that a conscious decision?
No. I wanted and I tried with some people, but it didn't work out. But, especially knowing that, recalculating and re-thinking, this album is so personal, that maybe if somebody would have been featured on it, on a certain song, it probably wouldn't come out as personal as it is. It is a bunch of events that happened in my life that I'm talking about, and so… it wouldn't come off the way… people would probably wonder how this person become a part of my story, so… definitely my next album coming out will have features on it, so.. we just look forward.
Are all the songs inspired by your own life stories?
Well, Caress Me and Stay With Me are cover songs, but those are moments that I had in my life as well.
You are so young, how can you have gone through all these stories?
(laughs) I'm 28, and I'm glad for those experiences, because without them I couldn't create an album like that. I think it's brave of myself and Niko to do an entire album that has love songs. A lot of people would probably wonder 'What can we say so much about love?' And, you know, we did find every single song on it talking about something else, so… it's amazing to see that it came to light and now it's finally here! I can't wait for the world to hear it. To get the feedback, the positive one and the negative one, it's like… another hurdle in my life! So far everybody is excited about the whole movement and the album, and I hope that this excitement will continue.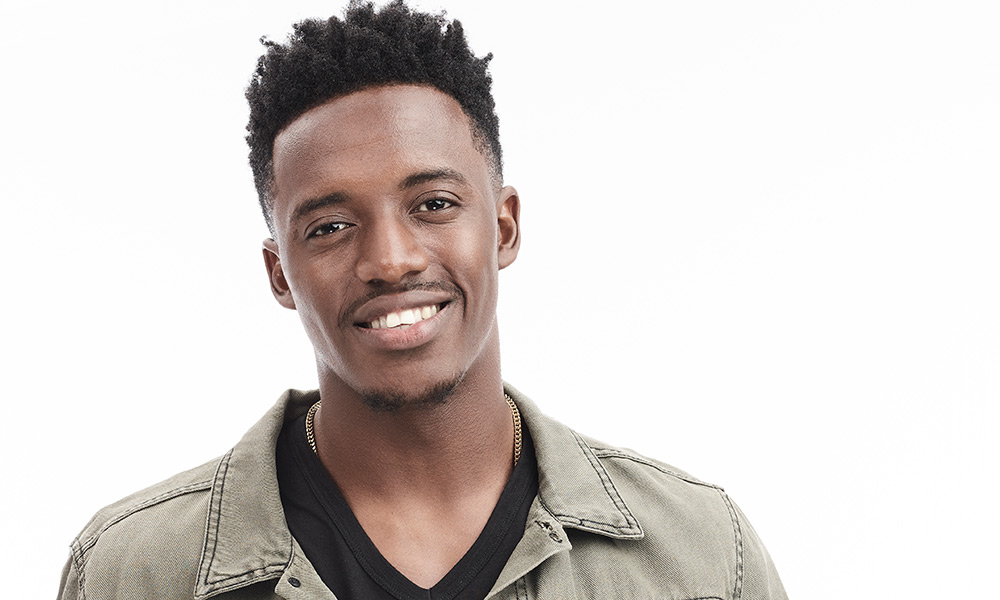 Of course it will! I took some time to read the comments below your posts and it seems people all over the world follow you, and you find a way to touch them. And you said somewhere that you really take time to read and answer the comments?
Yes, I try! Maybe not Facebook, that's really too much sometimes, but on Instagram I answer to most comments people leave… the ones that sound genuine or have a face on their profile, I try to reply as much as I can whenever I got free time.
Definitely! I heard that you are doing a video shoot next week… what song is it for?
That would be Still, we are working on that video right now. We have one part left to do for it, so hopefully we can get it done before the release of the album so that we can release the video on the day of the album release. Other videos we are working on is the very first song of the album called Face To Face, people can definitely look forward to that video as well. We have other things outside of the album that are coming out, like a song with myself and Christopher Martin, a video for that is coming as well. But based on the album, Face To Face and Still are the next videos that are going to drop.
I like the way Face To Face starts the album, it has a nice, almost Hawaiian kind of vibe.
Yeah, we've been thinking about it a lot and thought this might work best. We are happy you feel the same way!
We'll certainly hear some of the songs on tour, right?
Yes, definitely! I think we will perform 6 or 7 of them on tour. The tour is Lovesick, and there are so many songs from the past that we have to perform, but for sure we have to perform songs from the Lifted EP and from the Lovesick album, so it will be an interesting set-list.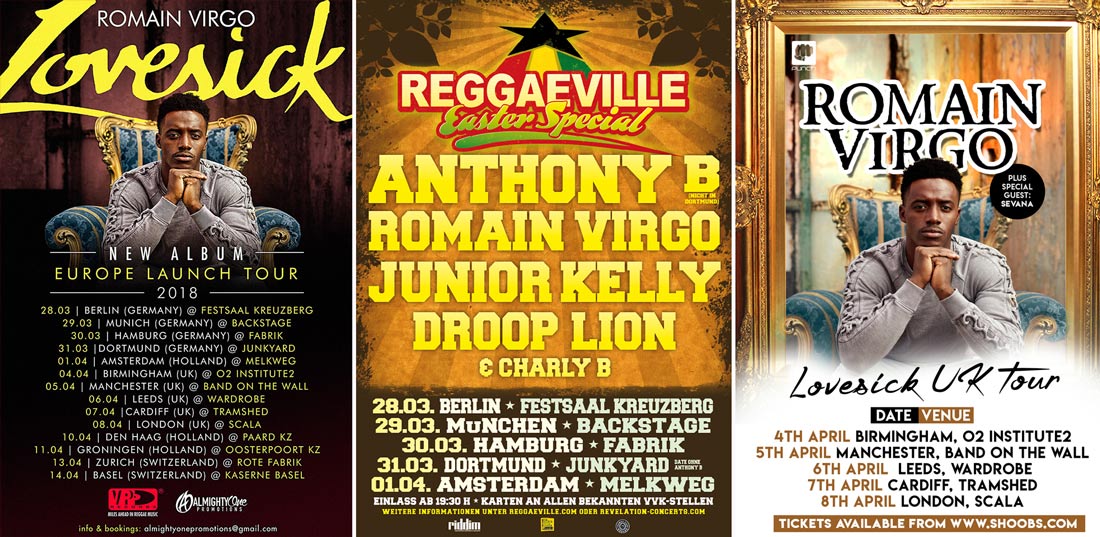 You're going on tour with Reggaeville first, for the Easter Special, and then you'll proceed to the UK, right?
Yes, I'll be on tour in England with Sevana! I'm very excited about it because she's somebody who has a very powerful, soulful voice, the world should look out for her. I think she's going to do extremely well in the future and carry on the music for a very long time. She's very focused and somebody that we enjoy listening to. I'm happy that she's going to be on the road with us! After that we are back to continental Europe, two shows in Holland and six in Switzerland.
Who else are you taking on tour?
My band, the Unit Band! I've been touring with them for the last five years and I think it's one of the most comfortable ways to travel, knowing that you'll have somebody who will back you and you feel comfortable with, so… this is the way I enjoy being on the road, and this is the way I get to really and truly deliver a proper set, so it's always a pleasure having them.
Nice. You did already play some shows this year right? I saw that in February you did some gigs in Costa Rica and Bahamas? How was that?
Great! In Costa Rica we performed for a crowd that was between 12 and 15.000 people! I mean, they didn't come out to see us only, but… it was a good experience to perform in front of such a massive crowd.
Niko: Well, but you were the headliner!
(Romain laughs) Yes, I was, but it's a festival the people always come out for, a free festival, and that was definitely a good show, the people enjoyed themselves. A good way of pushing the album!
What are you looking forward to on the tour coming up?
I always enjoy myself in Europe, the look of Europe, the way they hold on to their culture and the things from the past, you know, the buildings… when you drive past and see them it's always amazing. I just look forward to have a good time and I can guarantee that it will be a wonderful tour, we have all these new songs, and all those other songs from the past, so… It's always different in Europe, people seem to really appreciate the music. It's not like here in Jamaica, people will go more for the songs they know. In Europe people will listen to a new song and bounce and when you are done they are like "Yeah!" it's amazing. I feel more appreciated there.
Apart from stage shows, what were your most exciting moments so far this year?
Quite a few things… knowing that the Lovesick Album will come out is one of the most exciting moments for me. Knowing that we are going to Europe before summer…
Niko: The best is yet to come!
Romain: Yes! We've been doing a lot of work, music videos, just preparing for this album and the tour and the shows we have coming up, so I guess, as Niko said, the best is yet to come!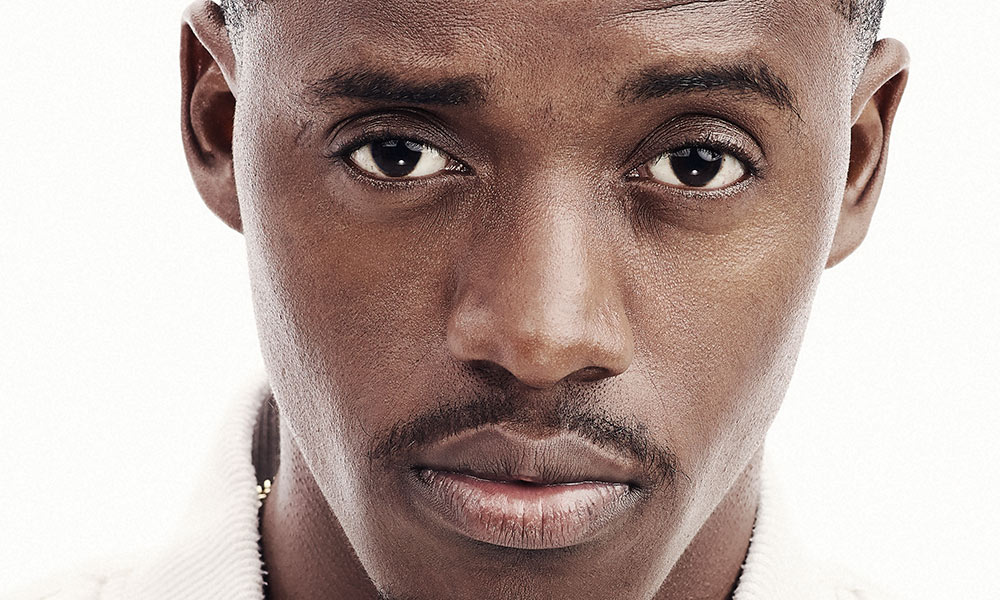 One thing about you is that you always seem to look for ways to help others. A few years back you donated a large sum of money to your old school in St. Ann, and earlier this year you participated in a feed-the-poor-campaign initiated by Bugle. How did you get involved in that?
The day he did the feeding was his Birthday actually. He knows that I am somebody who is always into giving back, and he called me and told me about his plans and that he wanted me to just be there. And I said I want to be a part of it, I want to do something, so we got together and I got some things, he got some things, and his friends at the house they put on some big pots, cooked some food and we helped to share it out on the road. It was a beautiful initiative, and I think a lot of this needs to go on in Jamaica. I think it's an example that a lot of people, not just artists, but people in general should follow. Because you don't have to do it on a big scale like Bugle did, you can do it in your own way. There are so many people in Jamaica that go through… sometimes an entire week without eating a proper meal and I think it's very nice and very important for us to give back. And it's not… I'm happy it wasn't just a one-off-thing. He continues to do it, I think the last one he did was last week which was amazing, so big up to Bugle and the whole An9ted Team for the wonderful work they are doing! I hope they will be able to continue.
Are you involved in any kind of community work like that?
I have my Foundation, yes. It's not registered as yet, that's something we are still working on, but over the years I've always been doing a back-to-school-event where we give back to the kids in my community. My main focus is always on education, you know, so… since 2007 when I won the Rising Stars Competition I've been doing it quietly, it wasn't anything that I announced. Since last year really, or the year before, we invited people from outside my community to come and join us. Niko and David, a friend of ours, we get together to get some sponsorship from Corporate Jamaica, so last year was beautiful and this year we are looking forward to even a bigger crowd.
Niko: We help around 300 kids to get school supplies and food and there was a clown and face painting and ting…
Romain: It was a fun day for them! We are hoping that this year it can be bigger and better in terms of what we are giving, and I look to do more! Just as I mentioned, education is my main focus. Whether to get them educational things or to sponsor their lunch or school fee or whatever, that's something I'm very interested in. I hope that people in Corporate Jamaica or even people internationally can see what I'm doing and be a part of it.
I wish you all the best, for your foundation, your album and your tour. See you in Hamburg!

CLICK HERE FOR ALL TOURDATES: ROMAIN VIRGO - LOVESICK EUROPE TOUR 2018