04/13/2017
Protoje, Mr.Vegas & Nattali Rize @ Reggaeville Easter Special 2017
01/10/2017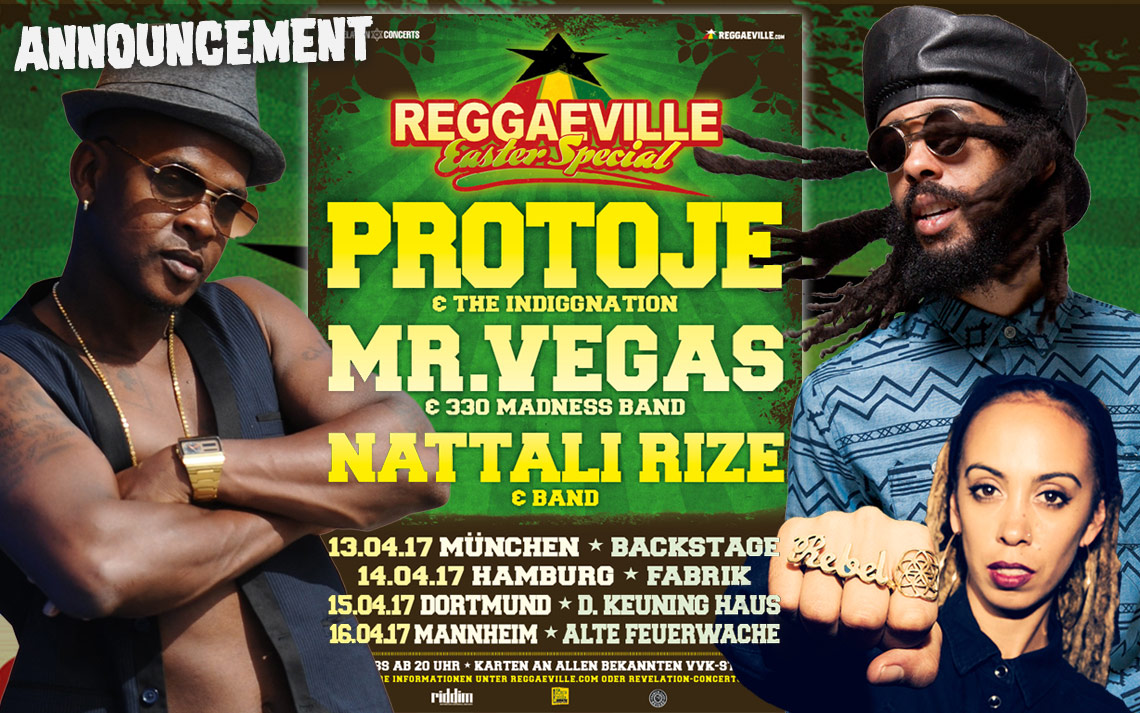 We proudly present the line-up for the Reggaeville Easter Special 2017:

Protoje & The Indiggation
Mr.Vegas & 330 Madness Band
Nattali Rize & Band.

From April 13th to 16th the tour stops in four cities: Munich, Hamburg, Dortmund and for the first time in Mannheim.

Make it a date, get your tickets early and get ready for new music! TICKETS ON SALE NOW HERE!


Mr.Vegas recently announced his new album Soul Therapy will be out February 24th. Nattalie Rize's new album is scheduled for March and according to David Rodigan there is a new album coming by Protoje, too.

Last sunday Rodigan premiered Protoje's Blood Money as scorcher of the week on his BBC 1Xtra radio show… click here to listen to Rodigan's show (Blood Money @ 27:00min).
Watch below: Protoje previews Blood Money....