04/14/2017
Video Premiere: Nattali Rize - One People
01/18/2017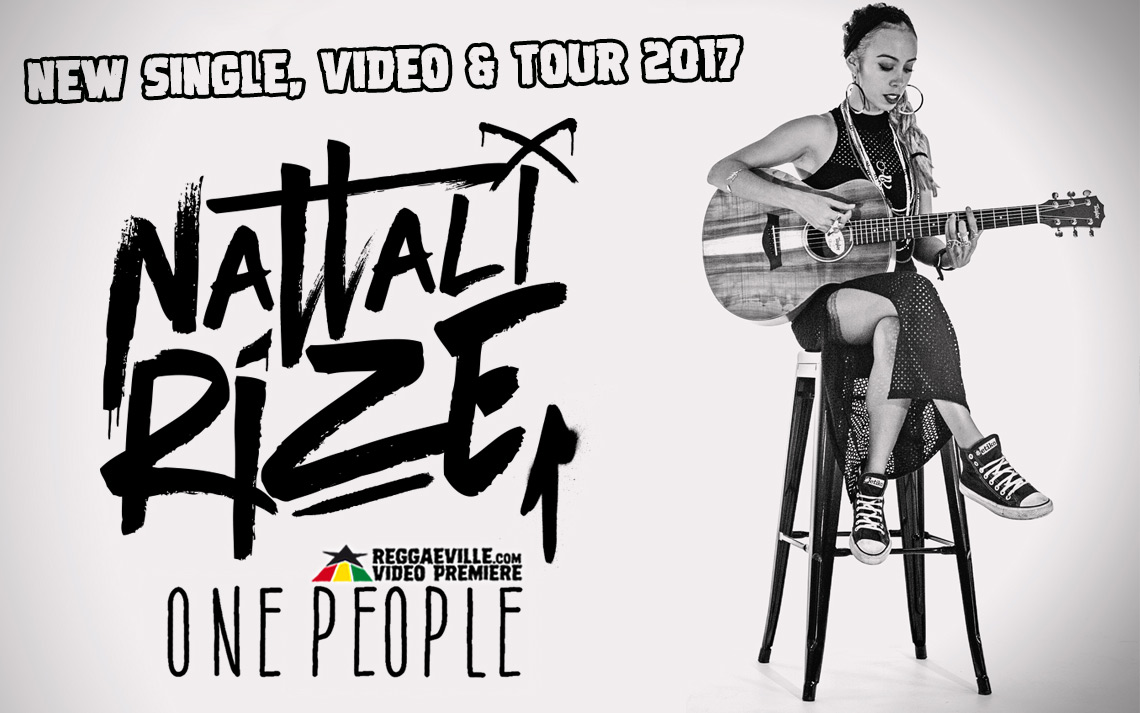 The new Nattali Rize single and video One People, which we premiered today at Reggaeville, is the kick off to her upcoming album scheduled for a release in March. After the 2015 EP New Era Frequency, the new album is her first longplayer.

Next week Nattali Rize will join the Tribal Seeds & Raging Fyah for a six-week-tour across the United States.

In March she is scheduled to perform at the famous WOMAD/WOMADelaide Festival in New Zealand & Australia.
End of march Nattali Rize makes the jump to Europe to introduce her new release to the fans in France, Germany, Poland, Czech Republic, Switzerland, Belgium, Netherlands. View the european dates below and check the full schedule in the DATES!

March 31st Le Fil - St-Etienne (FR)
April 1st L'usine - Istres (FR)
April 7th Club Stary Klasztor - Wroclaw (PL)
April 8th Club Zetpete - Kraków (PL)
April 9th Club Hydrozagadka - Warszawa (PL)
April 12th Lucerna Music Bar - Prague (CZ)
April 13th Backstage - Munich (GER) Reggaeville Easter Special
April 14th Fabrik - Hamburg (GER) Reggaeville Easter Special
April 15th Dietrich-Keuning-Haus - Dortmund (GER) Reggaeville Easter Special
April 16th Alte Feuerwache - Mannheim (GER) Reggaeville Easter Special
April 18th Melkweg - Amsterdam (NL)
April 19th Le Trianon - Paris (FR)
April 20th Aeronef - Lille (FR)
April 22th Agora - Evry (FR)
April 25th Vooruit - Ghent (BE)
April 27th Espace Ligeria - Montlouis/Loire (FR)
April 29th Fri-Son - Fribourg (CH)
April 30th Les Abattoirs - Bourgoin-Jailleu (FR)