07/15 - 07/21 2012
In The Press: Reggae Sumfest 2012
07/21/2012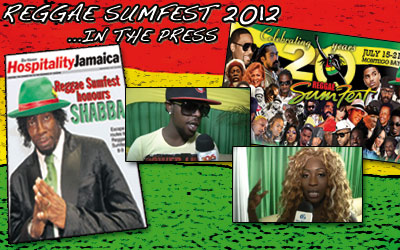 Check out the latest headlines about Reggae Sumfest 2012:
Shabba Ranks honoured at Sumfest [July 21st 2012]
Rexton 'Shabba Ranks' Gordon was last night honoured on the Sumfest stage at the Catherine Hall Entertainment Complex in Montego Bay for his contribution to reggae and dancehall.
The award came after a blistering performance which showed vintage Shabba at his best.

For over one hour he went through his mega hits keeping the crowd on their feet.
The award was presented to the deejay courtesy of culture minister Lisa Hanna.
read the full article @ JAMAICAOBSERVER.com