11/30/2019
Gregory Isaacs - Gabicci Vintage Collection 2020
11/29/2019 by Reggaeville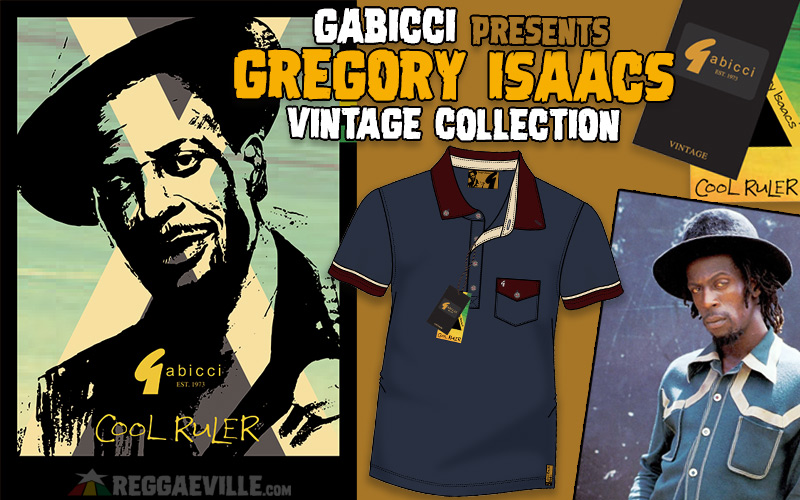 This Saturday (November 30, 2019) the Gregory Isaacs Foundation officially launches the Gregory Isaacs Vintage Collection by legendary clothing brand Gabicci. This marks Gabicci's first ever collection for a Jamaican artist. The launch takes place in London, UK @ Gregory Isaacs Red Carpet Affair (details here).

For 2020 Gabicci has collaborated with the Gregory Isaacs Foundation to create a special capsule collection which reflects and celebrates his alliance with the brand throughout his life and music career. Gregory Isaacs (15 July 1950 – 25 October 2010) was an avid Gabicci fan and adopted the look to create his own style. He was a man of true style and for many years Gabicci was his go-to brand.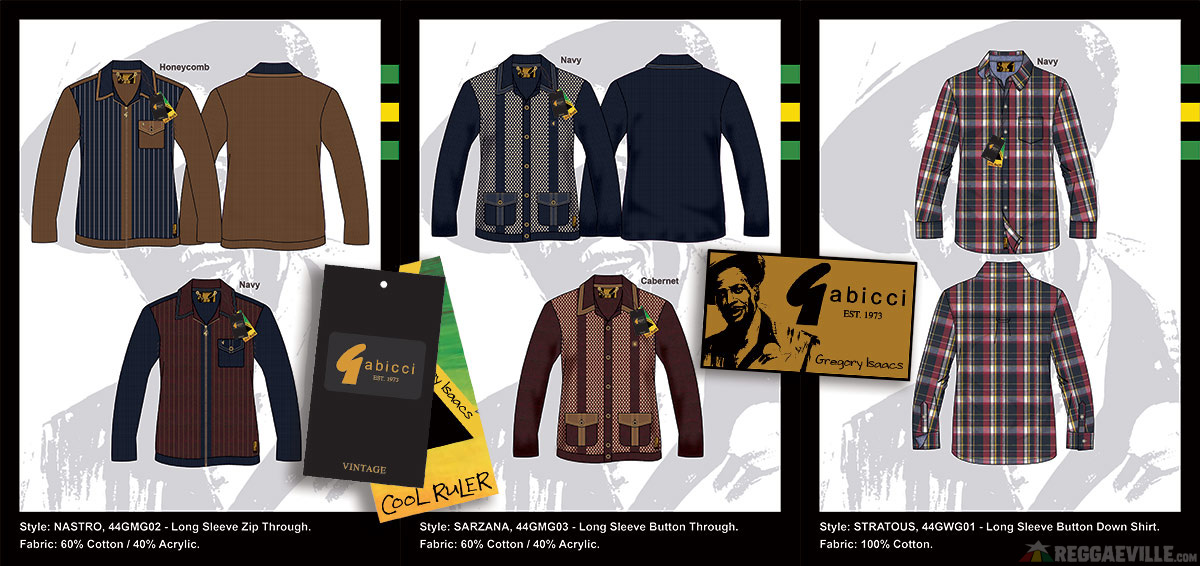 Gabicci describes the collection's concept as: "We have taken influence from Gregory's style and our archives, to go back to our roots and design a nostalgic range of Limited Edition suede trim knits, colour blocked jersey polos and retro collar plaid shirts. The colour palette is true to the era, but ever relevant now with warm earthy tones of clarets and honey, along with neutral accents of navy combined with highlights of oat."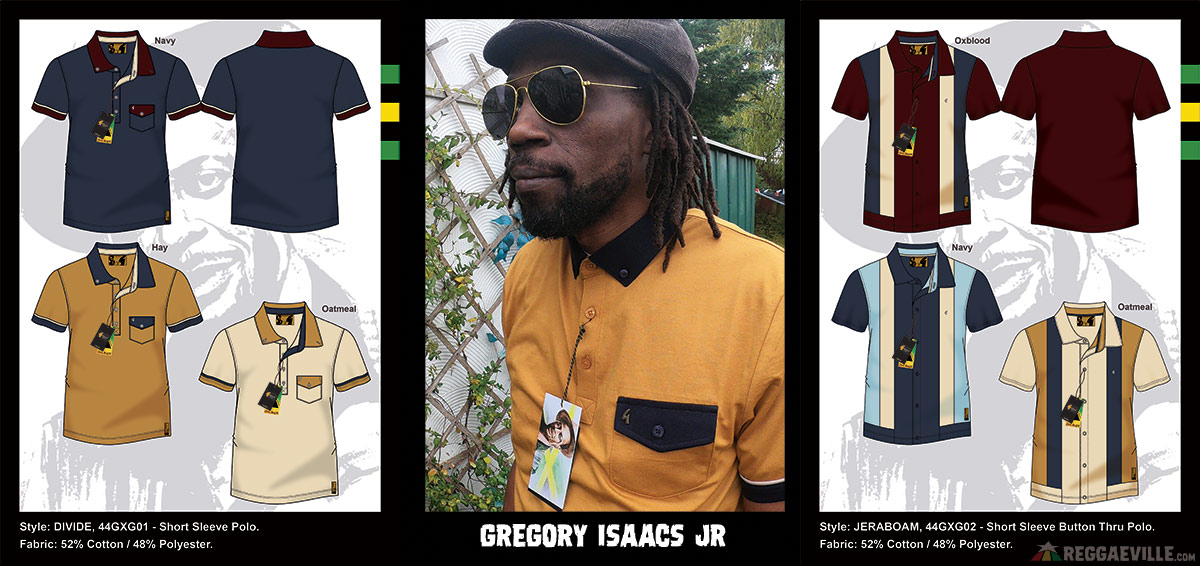 The Gregory Isaacs by Gabicci Collection features exclusive labelling, tickets and limited-edition gold trims.
Online pre-order starts in January 2020. Orders will be shipped in March. Later in 2020 the collection will be available in retail stores worldwide.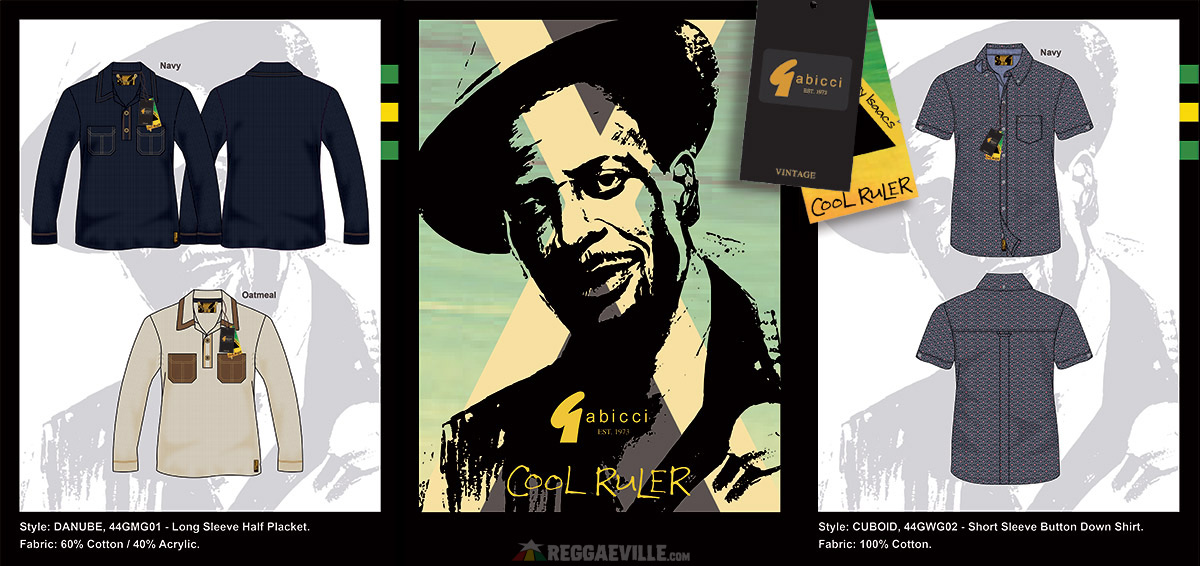 ABOUT GABICCI
1973, the year that marked the birth of Gabicci on Maddox Street in London. Created by rag trade entrepreneurs Jack Sofier and Alex Pyser after a vacation in the town of 'Gabicci Mare' in ltaly. They took inspiration from ltalian styling and uniquely combined it with the soulful London scene of the time. Paying close attention to detail, with fabrics, trims and embellishments, this look was, and still is creating a style statement. Add that to the lconic gold 'G' and the Gabicci clothing brand was born.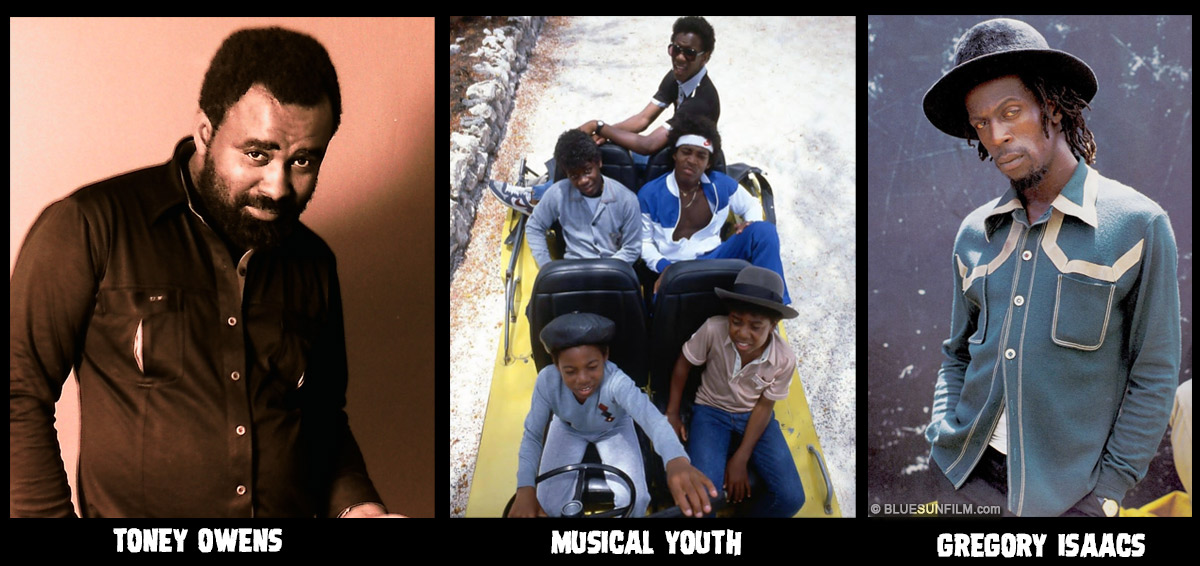 Gabicci is a unique brand, developing its heritage across many different music cultures and movements including Rastas, Mods, Rude Boys, Suede Heads, Northern Soul and Acid Jazz Boys. Evolving continually, it has been a trend influencer throughout the decades. Gabicci 'owns its own' look and brand identity that many others admire and draw inspiration from. lt is, and always will be, the one and only originator of this style, which is as strong today as it ever has been.