12/02 - 12/03 2016
No Wickie Wackie Festival in 2016
10/22/2016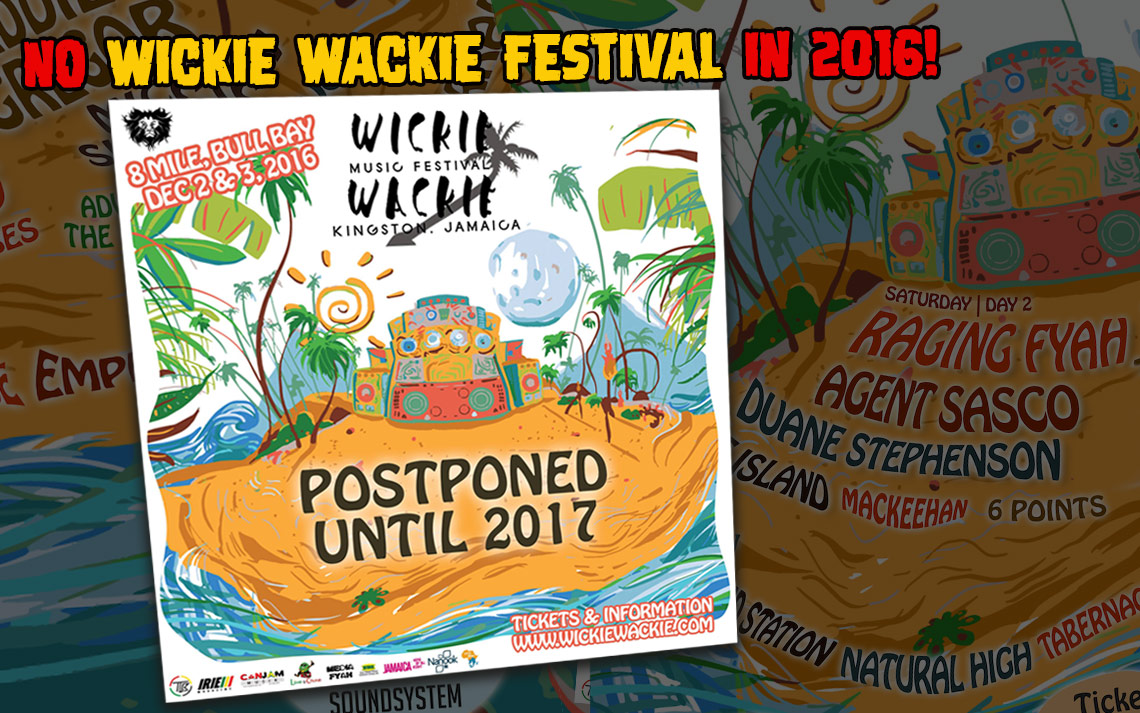 The Wickie Wackie Music Festival scheduled for early december has been postponed to 2017!


Here is the official statement, published October 20th, 2016:

Greetings Wickie Wackie Music Festival Family,

Thanks for your continued support throughout the years. Without everyones strength WWMF would not be where it is today. It is with a heart full of regret that we find ourselves unable to make WWMF possible for 2016. Having approached multiple sponsors/partners/investors we find that as we grow (by public demand & our own aspirations) our budget far surpasses what we are able to invest alone. For the past six years we have been able to fund WWMF with no assistance and organized off the strength of our amazing network. We believe this is what has kept us authentic and true to our mission. With our third album out and having our first round of promotional tours in the USA we have had a great year that has required much dedication and investment. We are undoubtedly committed to the success and longevity of WWMF, but we are aware we cannot do it alone.
We plan to go back to the drawing board and restructure for 2017 to be able to bring to you the most quality product that we plan to represent our festival.

All presold tickets will be reimbursed by October 25th, 2016. We'd like to offer an opportunity for anyone to give us feedback/opinion if you choose too. Please lookout for more correspondence from the team as we plan to make WWMF a staple in Jamaica that everyone can be proud to be a part of every year. Again thank you for understanding.

Guidance, Kumar Bent on behalf of the Raging Fyah Family & WWMF Team.