12/26/2016
No Sting 2016! Isaiah Laing & Heavy D Speak @ OnStage TV
12/15/2016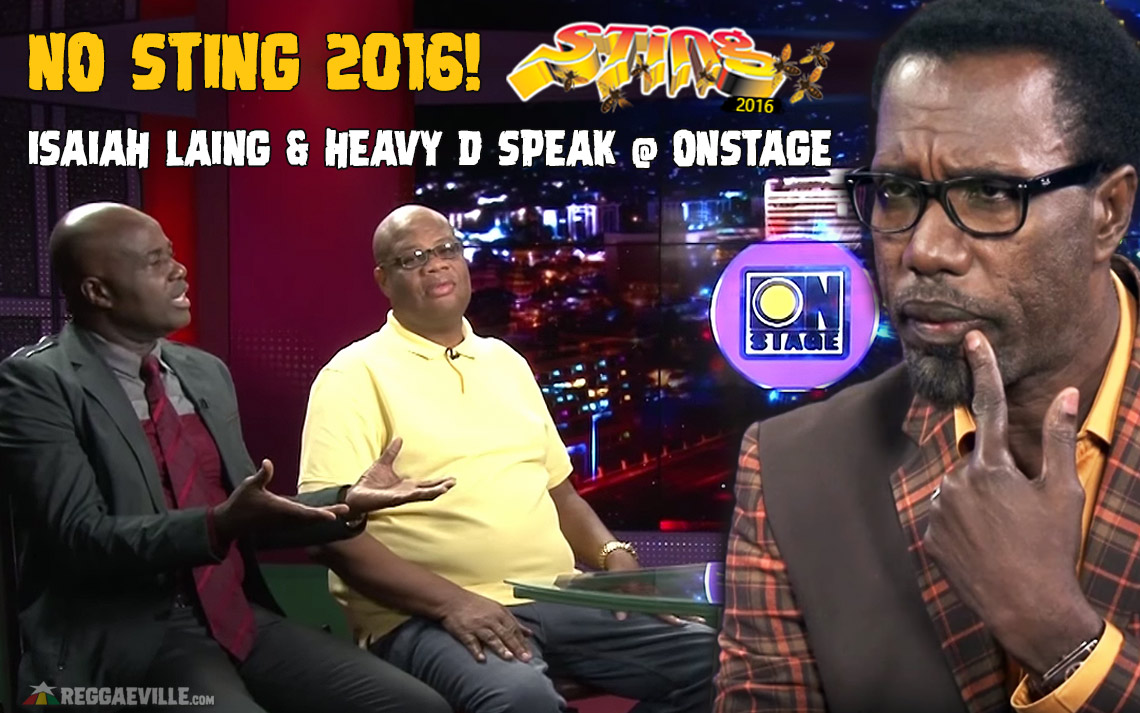 Sting - The Greatest One Night Reggae and Dancehall Show On Earth. Not this year!

Today OnStage, Jamaica's Premiere Entertainment Show, published an interview with Sting promoters Isaiah Laing and Heavy D. Watch it below:
About the cancellation…
"The last two, three years the headliner is just never there."
"There was no crowd at Sting, because there was no headliner."
"Since Kartel gone, the headliner move!"
"We have 50 Artists to work, but If you don't have two [main acts], the 40 don't count!"
"The ones that are hot now.. is not interested."
"For the last 8 years we have not made a profit at Sting!"


About December 26th 2016…
"We doing an award ceremony for the people who have made Sting what it was over the years."


About a Gospel Sting…
"That is in the making. On the forefront right now."


About the future...
"We are putting a closure to this format. […] and then we come next year with something new."
"There is definitely Sting next year. Maybe we say "Sting to di World".[…] It's on the table."