05/24 - 05/26 2019
Best Moments... California Roots Festival 2019
05/29/2019 by Brad Metzger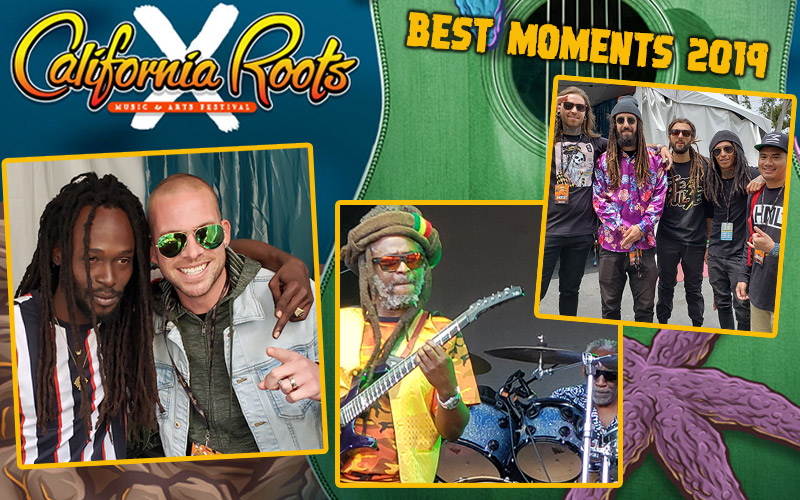 California Roots celebrated 10 years with another memorable three days of eclectic music from all over the world. It was indeed a global affair with representatives Sista Kappa and Fiachra coming all the way from Rototom Sunsplash to feel the Cali vibes and to share the Rototom message. An inspiring and beautiful photo display was set up in the Redwood Lounge and even die hard reggae fans were surprised to learn about the legendary festival now based in Benicassim Spain.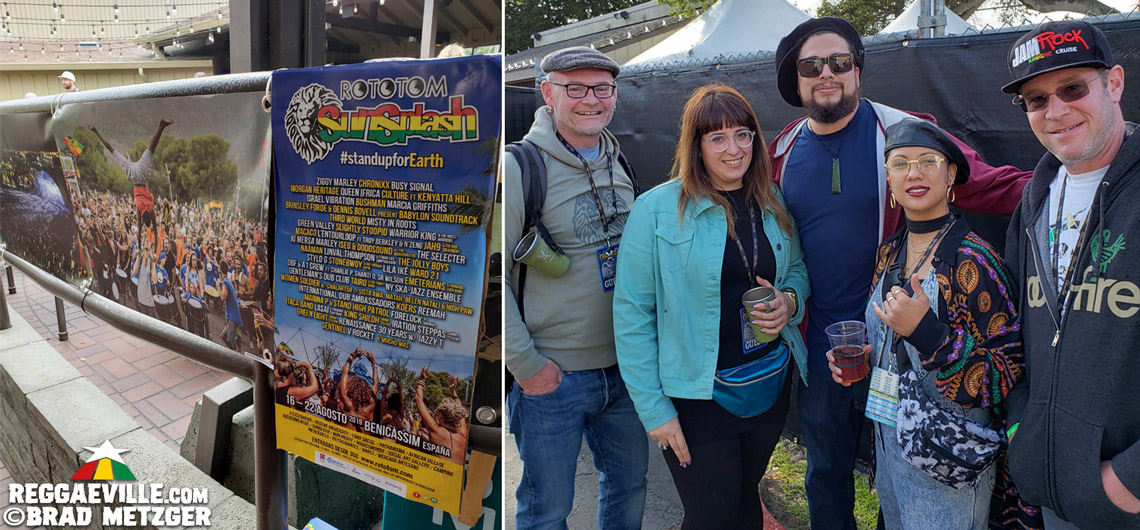 Here are some of my Best Moments from Cali Roots X:

ELI MAC + TRIBAL SEEDS
Eli Mac popped up unannounced on the SMKFLWR stage with Louie Castro and Zeb Dekofsky. Mikey B on bass drove a perfect acoustical session with Eli's powerful stripped down vocals.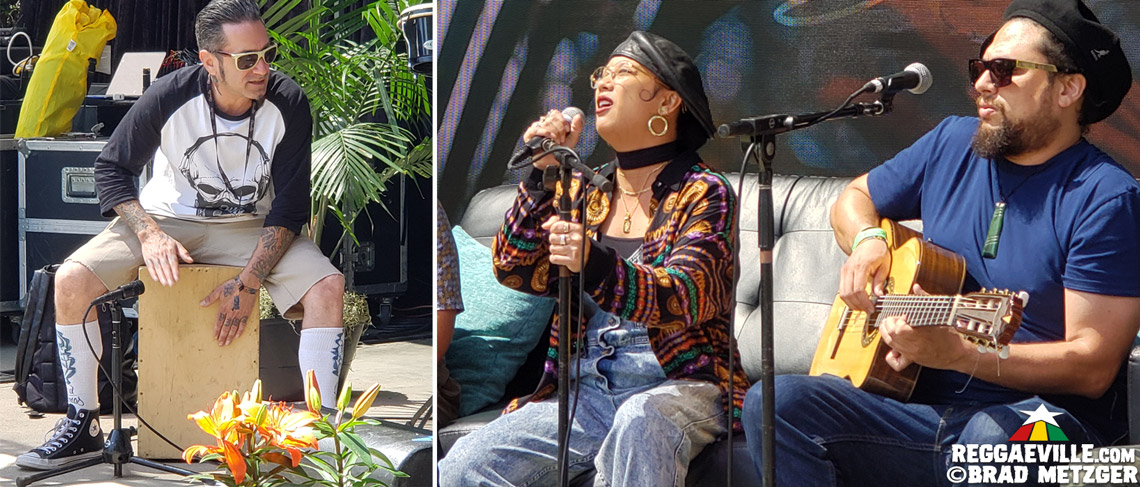 STEEL PULSE
Abortion, nuclear power, chemicals in the food, Leaders and ambition mashing up the place. Absolutely remarkable these lyrics from Steel Pulse's Wild Goose Chase are from 1984 and of course entirely relevant today. Killer set and mesmerizing bass line on Ku Klux Klan by Steel Pulse celebrating their new album Mass Manipulation, an exciting vibrant release.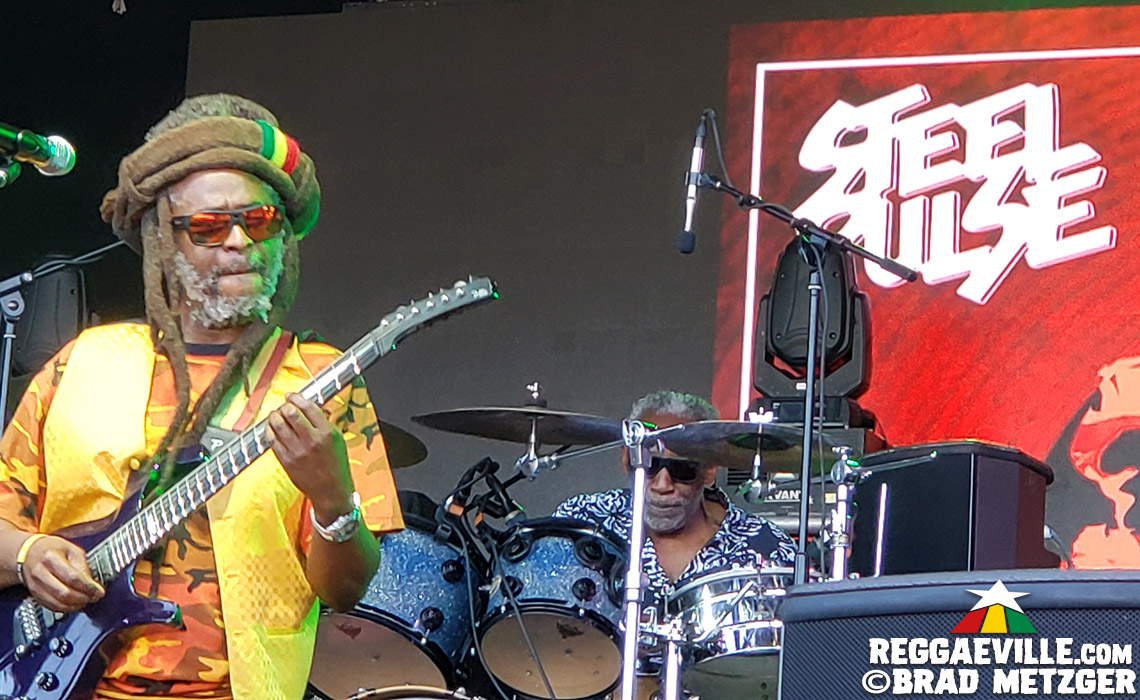 IYA TERRA
With Iya Terra's first appearance on the Bowl Stage, another milestone for this important So Cal band. Marching On flowed right into Love and Respect with a bit of a punk edge then a quick change of gears with a slow, romantic version of Loving Design with Jacob from For Peace Band, followed by an appearance by Scott from Stick Figure.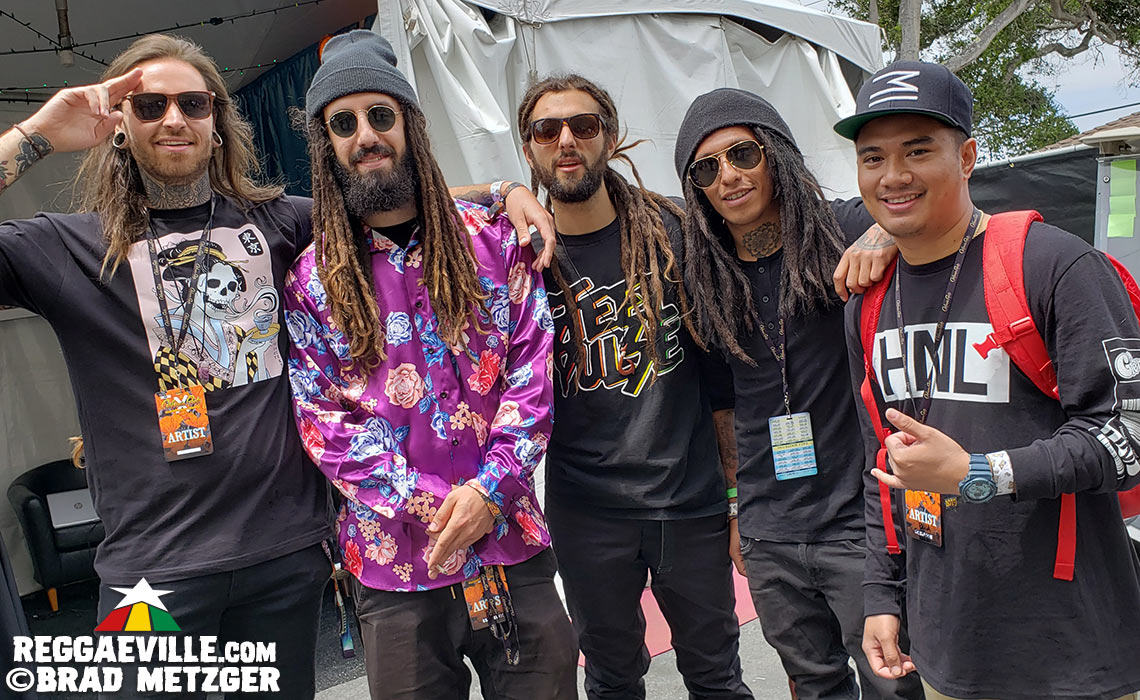 HIRIE
The queen of Cali roots this year was undeniably Hirie who, although not on the schedule, seemed to pop up everywhere. She was over in the art retreat area for a 40min acoustical set and then moments later guested with the Expendables including the Slightly Stoopid horn section. And later she joined SOJA for Don't Take My Ganja. This is Cali reggae at it's best.

PEPPER + STICK FIGURE
"This is the first time we have ever done this!" said Pepper lead Brett Bollinger as he brought the whole Stick Figure band out onstage for some jamming.

JESSE ROYAL
An absolutely highlight of the entire weekend was Jesse Royal's mesmerizing a cappella version of Finally. "Sey Finally, this natty dread can smoke in peace. Nuh haffi tek nuh fence from no police. I man was waiting I was praying. I was hoping for the days like these."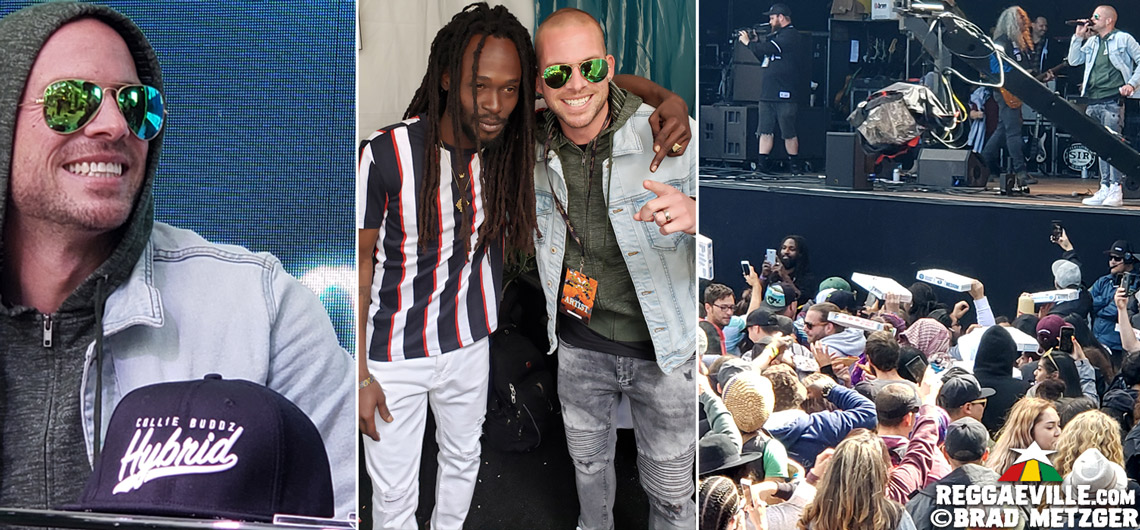 COLLIE BUDDZ
"I just released a new album called Hybrid. As a tiny thanks I have a slice of pizza for everyone." And with that came an army of employees passing out 1,000 pizzas, stacks and stacks of them. This continued during the whole duration of Good Life as the Cali massive passed pizza boxes back to one another until pretty much everyone in the Bowl had at least 1 slice! Love is Life, Show Love, and Love & Reggae from the brand new album, Hybrid, that came out a few days ago rounded out a set that proved Collie deserves to headline next year.