Review & Photos: Ziggy Marley in Los Angeles, CA @ Roxy - August 10, 2018
08/15/2018 by Larson Sutton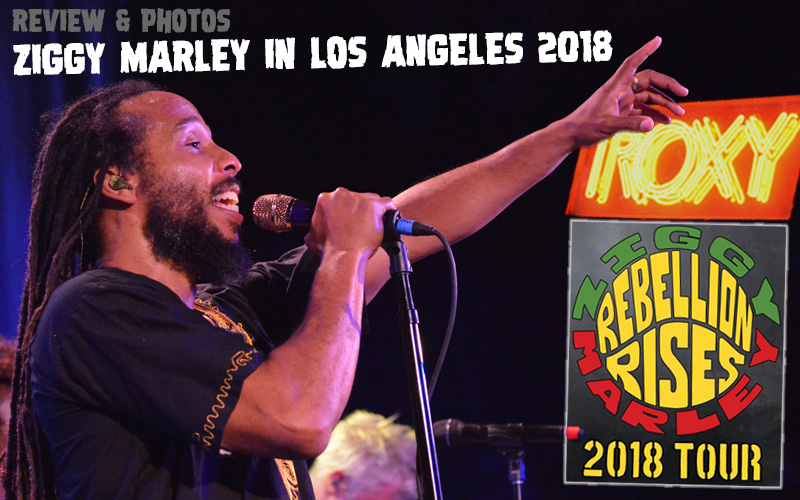 Ziggy Marley @ Roxy Theatre in West Hollywood, CA (USA) - August 10, 2018

Summer in Los Angeles no longer seems a complete season without a sweltering performance from Ziggy Marley and his band. Like the Hollywood Bowl appearances in recent years, this early-August stop, in support of Marley's Rebellion Rises album, arrived concurrently with a steadily rising mercury. Inside the famed, sold-out Roxy Theatre on the Sunset Strip, an everlasting mass of supporters sweated through a brilliantly sharp and focused two-hour set of the reggae giant's latest and greatest, plus a few tips of the hat to his legendary father.

CLICK HERE FOR THE PHOTO REPORT!

Flanked by his two female backing vocalists, Ziggy Marley entered determinedly, played onto the stage by his seven-piece ensemble for the show-starting new track Change Your World. In a vibrant black-and-gold shirt, he tacitly mediated a friendly duel between longtime guitarist Takeshi Akimoto and guitar newcomer Adam Zimmon to close out the opener, then picked up a guitar himself for the cutting See Dem Fake Leaders. A third nod to his latest record came on the darting World Revolution, and continuing the evening's theme of political and social change, Marley dipped back into his catalog for a driving Justice that morphed into Bob Marley's War, with instant recognition from the humid house, then into a most poignant Wailers' gemstone, Get Up, Stand Up.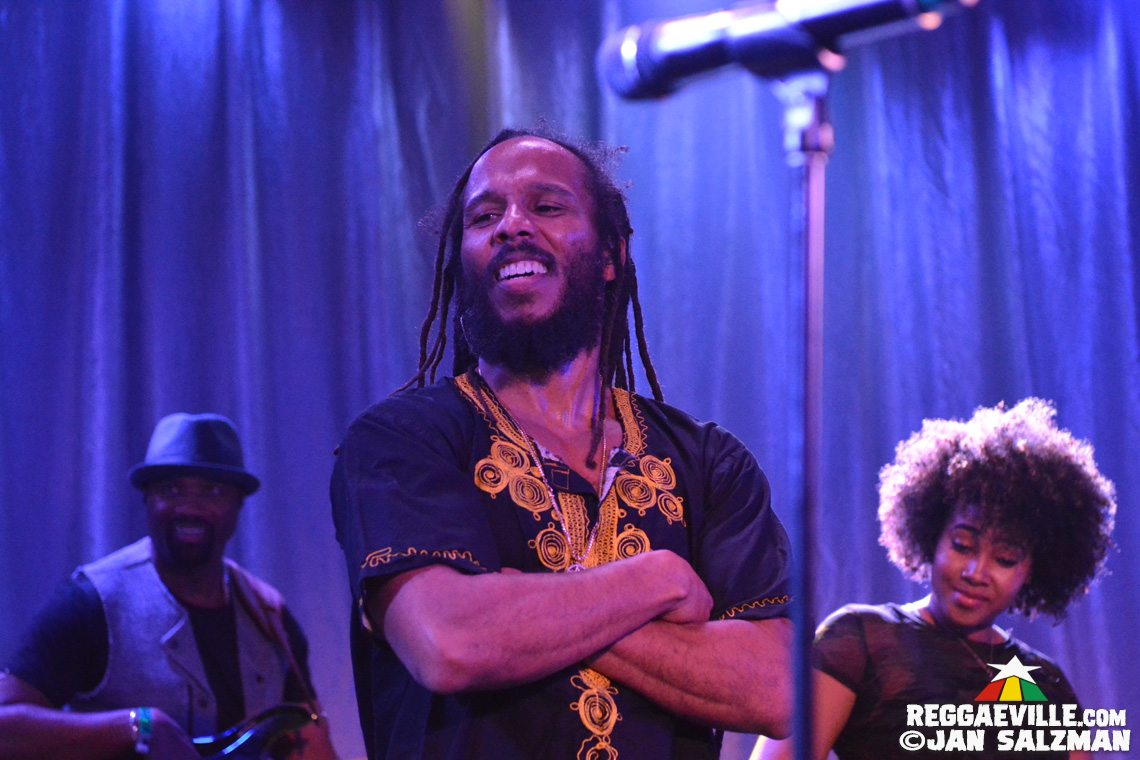 The middle section of the set also felt thematic, brightening the earlier intensive calls to action with the neo-classic Love is My Religion, tagged with The Beatles' All You Need Is Love, and love plea Beach in Hawaii. A particularly hot version, literally and figuratively, of I Don't Wanna Live on Mars, the lead single from 2013's Fly Rasta record, preceded the cooling breeze of One Love, and Marley's pleads for positivity on a pair from the latest: a bouncy High on Life and the calming Circle of Peace.

A slightly extended We Are the People, from 2016's eponymous Grammy-winner carried more intent this time around, less a gentle reminder, more an empowering statement and led to a surprisingly strong take on I Will Be Glad, shedding the sheen of the studio version for one of the highlight's of the second half. It had a carryover effect on band and crowd, pushing through the exhaustive heat in the crammed club, for a rocking run of Wild and Free, again closing with a Zimmon flourish. Then, with unintended irony, a full sing-along on Bob's Coming in from the Cold, and a final blitz on the Rebellion Rises title track.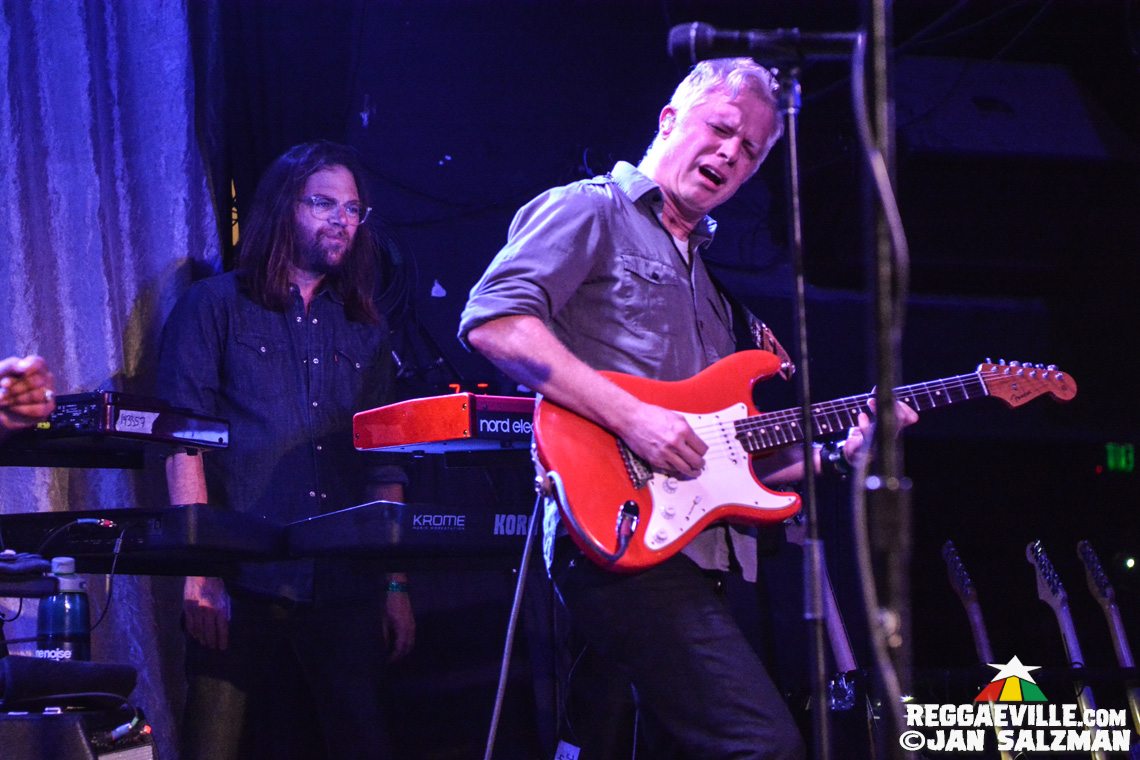 Urged on for an encore, Marley and his group moved swiftly through "Your Pain is Mine," before drummer Santa Davis, all night a tireless, lockdown master of timekeeping, clicked in Bob's gold-standard, Is This Love, with Marley finding even more energy, sharing and scatting through the chorus with the rejuvenated audience. A last, and, given the temps, amazingly upbeat Look Who's Dancing reached back three decades to Marley's heyday with the Melody Makers and left the sweat-soaked SoCal faithful supremely satisfied after another sensational summer workout with Ziggy.

CLICK HERE FOR THE PHOTO REPORT!