Review
Album Review: Xana Romeo - Wake Up
12/09/2016
by Gardy Stein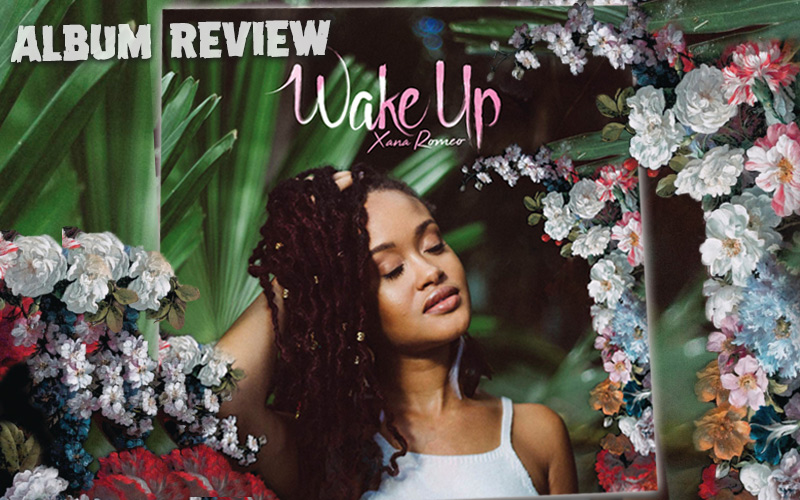 "I am my father's daughter, I got a lot to say, my music is the answer, I know no other way."
With this quote introducing track four of her debut album, Azana Makeda Smith aka Xana Romeo makes a clear statement as to what we can expect from her. And that this is indeed a lot, she has already sufficiently demonstrated on countless stage appearances alongside her father Max Romeo as well as with the extremely successful single Rate Rasta, which is here finally cast on a proper release.

Wake Up, so the title of the musical revelation, is a carefully crafted joint family venture of Xana herself, her equally talented brother Azizzi Romeo (who produced tracks 1, 2 and 5) as well as her uncle Lindy Lambert, who has produced Mercy Please together with Romax Romeo, yet another son of daddy Max. Released under the family label Charmax Music, the album not only brings to the fore the technical genius of Jamaican producer and mixer Jallanzo, but also highlights the lyrical and vocal prowess of the singer thus presented to the world.

And oh, her voice! Throughout the six tracks, she belts out, croons, entices, protests, climbs angelic heights and dives into powerful depths in a way that make it hard to believe she's only 22 years old. Despite her young age, she picks seriously conscious themes to sing about. Whether appealing to mankind with a plea for justice in Wake Up and Mercy Please ("Dem lock up di Ganjaman, dem never lock up di pedophile"), taking a stand against material vanity in Glitter Ain't Gold or praising His Majesty in King Of Zion and Righteous Path, her convictions become obvious and will certainly appeal to a wide like-minded audience worldwide.

All but the first song have a Dub version to skank along to, and with advocates such as Selector Yaadcore (who already released a Mercy Please mixtape), these bass-ful frequencies will soon take over Kingston and beyond. Wake Up is yet another musical blessing of an upcoming generation of conscious, true-to-their-roots and at the same time innovative artists, and an assurance that Reggae is in good hands. Says Xana: "It is time for my generation to rise from their slumber and face the world our children will inherit. My aim on this musical mission is to spread this message throughout the globe, one soul at a time."
---
Release details
Xana Romeo - Wake Up
DIGITAL RELEASE [Charmax Music]
Release date: 12/09/2016
Tracks
01. King Of Zion
02. Wake Up
03. Mercy Please
04. Glitter Ain't Gold
05. Rate Rasta
06. Righteous Path
07. Righteous Path Dub
08. Wake Up Dub
09. Mercy Please Dub
10. Glitter Ain't Gold Dub
11. Rate Rasta Dub