Winston McAnuff - The 'Inna De Yard' Interview
04/30/2019 by Angus Taylor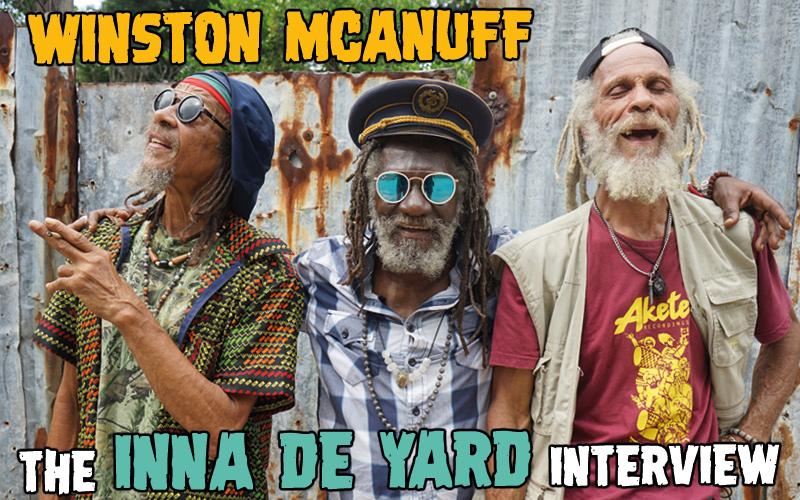 Acoustic reggae supergroup Inna De Yard just released their second ensemble album since their 2017 reunion. It's the self-titled soundtrack to a new Inna De Yard documentary by English director Peter Webber, scheduled for screens in June.

There is a weight of expectation on the multi-generational collective, who disbanded in 2010 then returned, without founder guitarist Earl Chinna Smith, but with a new, glossier sound. The album repeats the formula of 2017's The Soul of Jamaica: a series of unplugged collabs between Winston McAnuff, Kiddus I, Cedric Myton, Ken Boothe, the Viceroys, Derajah and Var plus special guests. The film, beautifully shot on location in rural Jamaica, will draw unapologetic comparisons with Wim Wenders' Buena Vista Social Club.

Yet this time, as if anticipating the soundtrack's wider platform, the songs are more famous. Cedric sings his old group the Congos' Row Fisherman Row; Kiddus hails the project's French backers Chapter Two Records/ Wagram with Edith Piaf's If You Love Me; while Ken reworks his smash hit cover of David Gates' eulogy for his father, Everything I Own.

Despite the music's communal spirit and relaxed setting, a sense of bereavement permeates both album and documentary. Derajah, McAnuff and Var sing Be Careful by Winston's son Matthew - who was tragically murdered in 2012. Derajah's My Sister recounts the shooting of his sibling. Two members of the Inna De Yard collective passed away during the project's creation: the Viceroys' Wesley Tinglin and guitarist Winston "Bo Pee" Bowen (who suffered a heart attack just before the release).

Angus Taylor spoke to Winston McAnuff while he was on his own tour in France (with accordionist Fixi - who plays on Winston's Inna De Yard contribution Malcolm X). They talked about the difficulties of balancing Inna De Yard with solo projects, the need for female guests, and working through grief with Webber. Winston also shed a little more light on why Chinna declined to be involved when the group reformed.
You're kind of the founder for the Inna De Yard project - because it was originally meant to be your acoustic album for Makasound Records, who later became Chapter Two. Chinna's yard became the base and you released a series of albums between 2004 and 2010 until Makasound went out of business. Then Chapter Two restarted the project without Chinna in 2017.
What happened is that Chinna decided to stop for reasons unknown – well, some of them known. Everyone has a right to do what they want to do because we are free individuals. And as I told you, it was my idea, then after 12 albums the record company asked me to start back the Inna De Yard. And Chinna refused to go. I'm signed for 3 albums with Fixi for the same company, so it's kind of a conflict. But for the music on the whole, not thinking about me - as usual! - I decided to do the Inna De Yard for them. They wanted to have somebody strong on the project seeing that Chinna isn't there. Cedric is like my Godfather and I have known Kiddus for many years. Most of the guys in Inna De Yard are my friends like Viceroys, Linval Thompson just to name a few. We put it together as a family. I did it because of that, you know?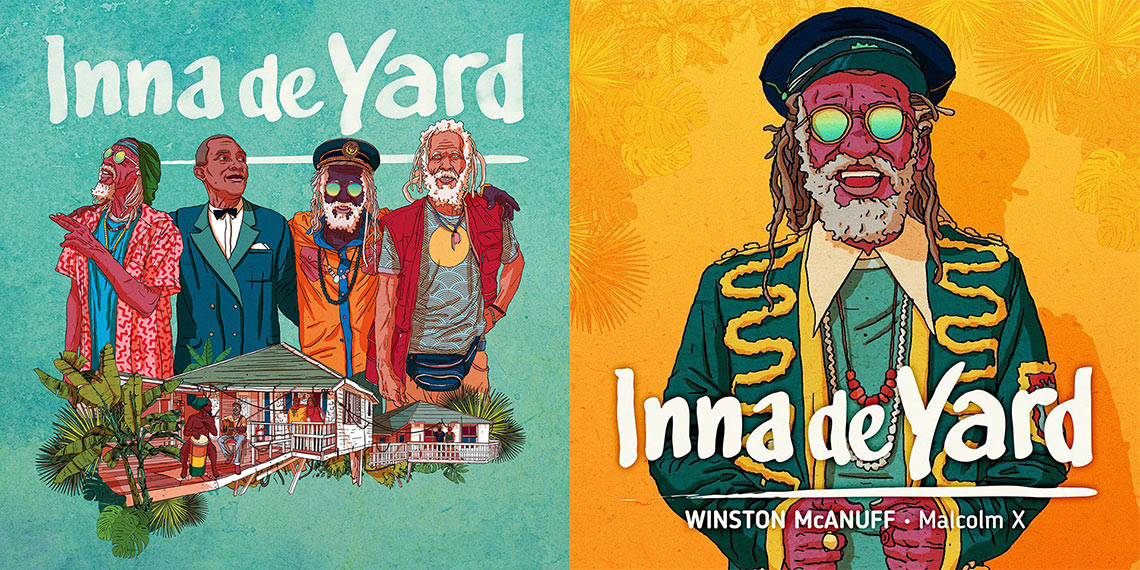 So how did the new album and forthcoming documentary come into being? How did Peter Webber come on board?
Because for this one actually the movie is involved. The tour that is coming is actually a promotion for the movie. Some people decided that it was a good idea to do this documentary. Peter Webber had something else to do and it was cancelled, so they tried to get him to do the project. He decided to do it which was really great for the music and everything. I've been doing acting since I was a youth so I know the importance of a good director.
You recorded the album in the same house owned by a relative of Chris Stanley from Music Mountain? And did you record it all live like you did the one before?
Chris Stanley's brother's wife. She is a Trinidadian woman. She's a beautiful woman in terms of her spirit and she's a mother to all of us. Yeah man, it's a live thing because we want to catch that essence. If a dog barks or a chicken crows that's how we want it. Because we want it I-tal. As a matter of fact we did some recording before and this French man said "Winston you have to re-record some of the songs because I can recognise you did some overdubbing". (laughs) The guy's a genius. A normal person wouldn't recognise that. And we went back and re-did the songs without any overdubbing. One take.
There are more female guests on the project this time - Judy Mowatt sings her classic Sonia Pottinger production Black Woman and Jah9 appears in the movie.
Yes, it's all good man. We just went ahead and did it but then I started to say "Why are we not using some women? Why is it all man, man, man?" Because as far as I know no man has ever given birth to a child. So first I did a song with Jah9 - it's not released as yet - a song called Devil Gi Them Work Fi Do. Then I said "What about if we could ask Sister Judy or Sister Marcia [Griffiths] to see if they are interested to be involved?"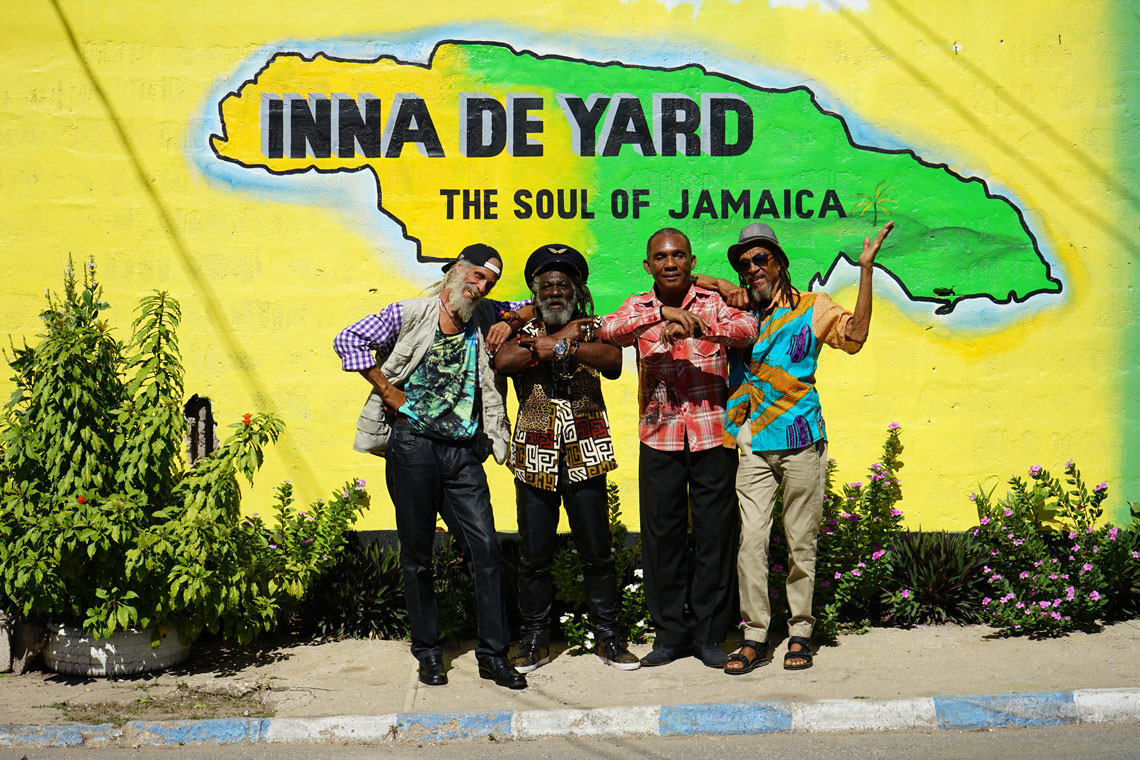 Because these are the great women who from a long time did stand up for the thing. We think it's right to try to bring these people in even if we don't have the money. Try to convince them to do it for the music, as I'm doing it. Because if it was just for money I wouldn't be doing this project. It's for the bigger picture so I had to convince a lot of the brethren to say "Listen Jah will give us greater things and more doors will open". So it was like a prophecy.

We got Sister Judy, and Sister Marcia was supposed to be on it but there are some artists there who even when there's not enough food they still want to get a big amount of food you know? So because of that reason there wasn't enough money to deal with Marcia Griffiths. And Judy Mowatt was really beautiful inside this movie. Black Woman - when I saw it in the movie it brought tears to my eyes.
I didn't realise Jah9 sang the backing vocals on it until I saw that in the film.
Yeah man and that's how it shows you the thing is mystic. And my daughter Nadia is playing the drum.
Your old friend Horace Andy is on the album. In a previous interview you told me how he helped kickstart your solo career in France in the early 2000s with Makasound.
Horace Andy is the head cornerstone. Horace Andy was the man who gave me the first national tour. My record company [Makasound] were journalists and they weren't even capable of financing a tour. So he got me on this tour and I did 25 shows across Europe with Horace Andy. I was wearing the same shirt every night, so after like 25 shows he bought me a jacket in in Bordeaux. So a youth like Horace I love him. Right now tears come to my eyes when I talk about him.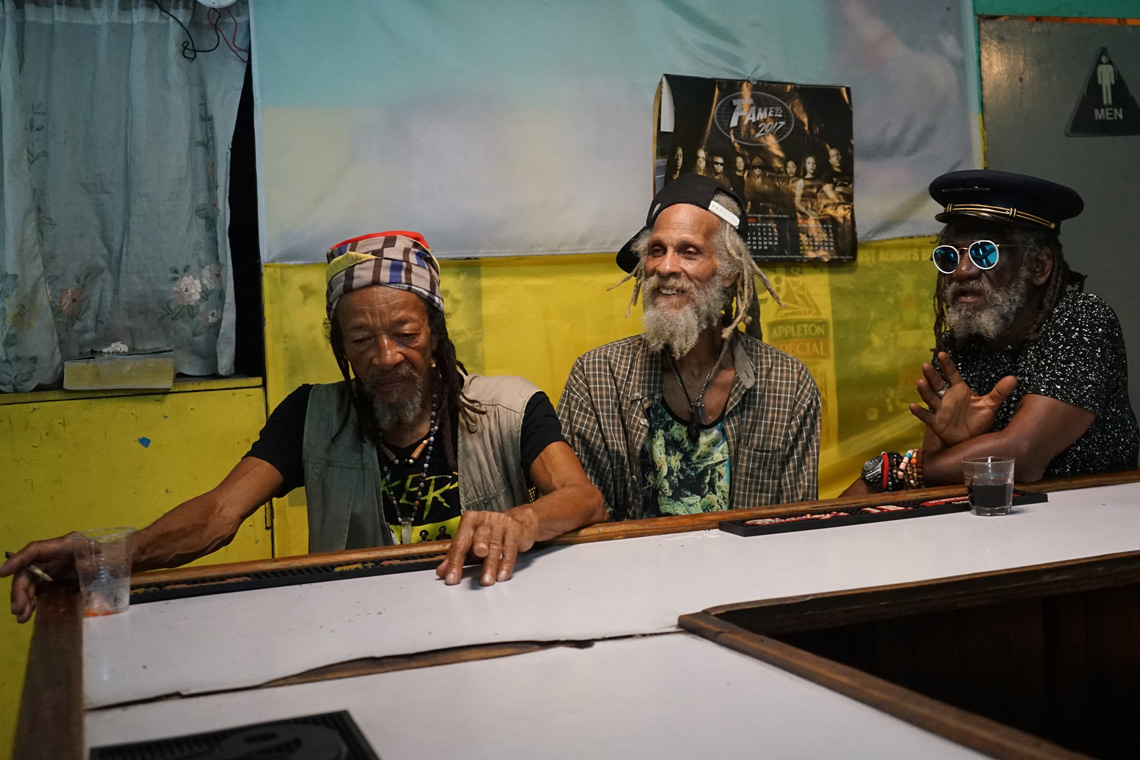 Two people that I was glad to see in the movie are two great session keyboard players from the reggae scene in the 70s. The first one is Dennis 'Jah D' Fearon who tunes the piano at the beginning of the movie.
Yeah man! Jah D is an angel, man. That man is a different man, Rasta. In terms of morality. Did you know that Jah D told me "Winston it's one woman I ever deal with in all my life - my wife. Just one woman ever." And I said "My God!" My wife was in the car and she said "Jah D is an angel man". I went for him to tune the piano because he is my brethren from long time. I had some money one time and I bought some of his friends some equipment. So we became very close friends over the years.

So it's funny you say that because when I saw the movie for the first time in Germany I was surprised to see how Peter Webber started the movie with Jah D. They did 110 hours of filming to do a one-and-a-half-hour documentary, so they have a library of information. So to see them choose that start I said "Yeah! The thing is deep you know?"

The other great keyboard player who is featured in the sessions and the documentary is your old friend Franklyn Bubbler Waul. He played the famous piano riff on your song Malcolm X which you wrote and Earl 16 recorded for Derek Harriot and Joe Gibbs when you were both schoolboys.
Yeah, you know because Robbie Lyn is great but we had a little problem with Robbie Lyn and we wanted to choose another musician. I said to the guys "The only person I can think of right now is my friend" because me and Franklyn Waul went to high school together to do Malcolm X. Me and him made it in high school on the school piano. We used to go early in the morning and when the teachers came we started playing some religious stuff! (laughs) Because some teachers were going to crack our heads!

There is a big story with that youth and now he's come home. Because they took him away - Joe Gibbs and then Lloyd Parks and Sly and Robbie. So I was a little bit afraid to go ask him to come to Inna De Yard. But I said "Yo Bubbler come in, for this thing we're going to do Malcolm X and it's you who should play it because you made it."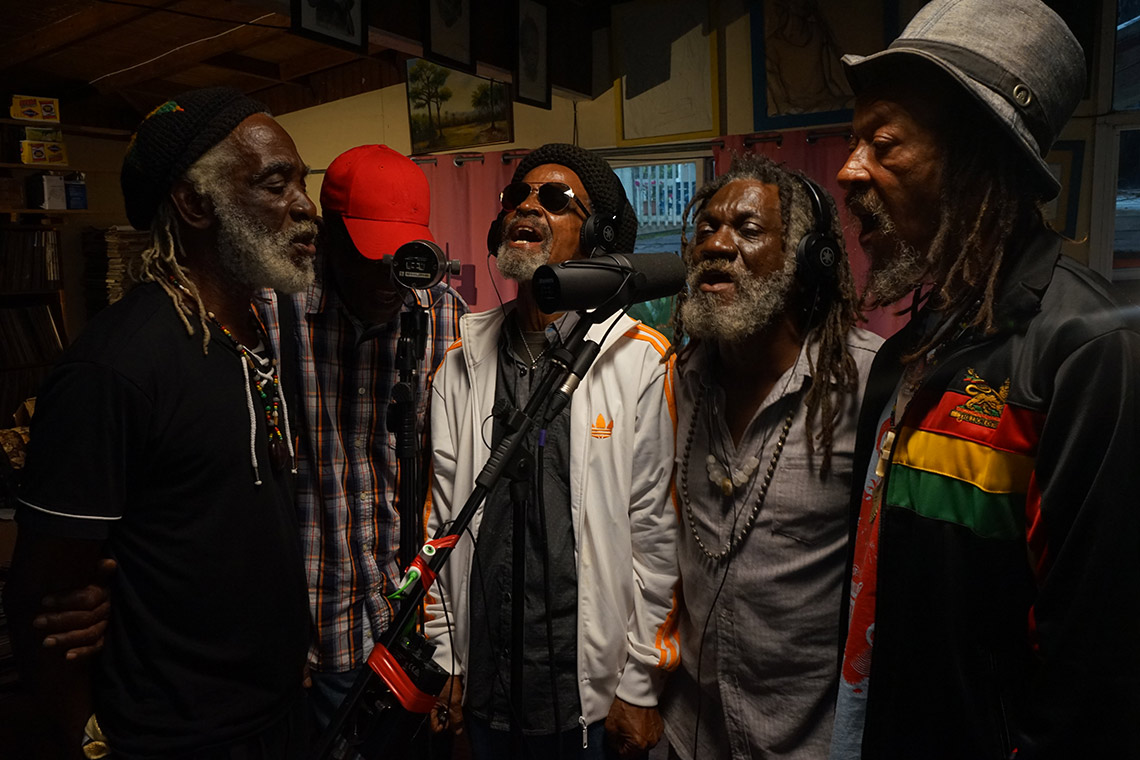 Two members of the collective passed during this project. Bo Pee died recently and Wesley Tinglin as well.
Yeah Bo Pee died. All of them are my close brethren because Wesley Tinglin and I used to do some shows with Cedric Im Brooks - you know him?
Saxophonist with Light of Saba.
Cedric used to go and do shows with Viceroys and me. So it's a deep family thing with these guys.
The scene with Bo Pee and the setting up of a children's merry-go-round is very moving. He's another person who has toured with so many artists and played on so many great records but was always very humble.
Yes, because my big album that brought me some fame here in France - What A Man A Deal With, had the song What A Man Sow. It was Bo Pee that played on that, but it was an Inner Circle session. So I explained to Romain [from Makasound] it was Bo Pee that played that album, so Bo Pee did the thing from original. I was happy to have Bo Pee with me.

Then Bo Pee passed on his mission and then we used Gibby. Gibby is the man who played on the album Diary Of The Silent Years, when I just left high school at Aquarius. So you see the whole mystic? So Gibby is a foundation for what's happening here because that album I had it for 20-odd years and it was that album that started Makasound.
It feels like you're all drawing bigger songs on this new album. You brought Malcolm X, Cedric brought Row Fisherman Row, Kiddus is doing an Edith Piaf song…
Yeah well my record company said to me "McAnuff it looks like the Malcolm X it is a revenge for you" because it's really the first time I get to sing this song in a real proper way. Then you have Horace Andy who did Ain't No Sunshine. It was so beautiful.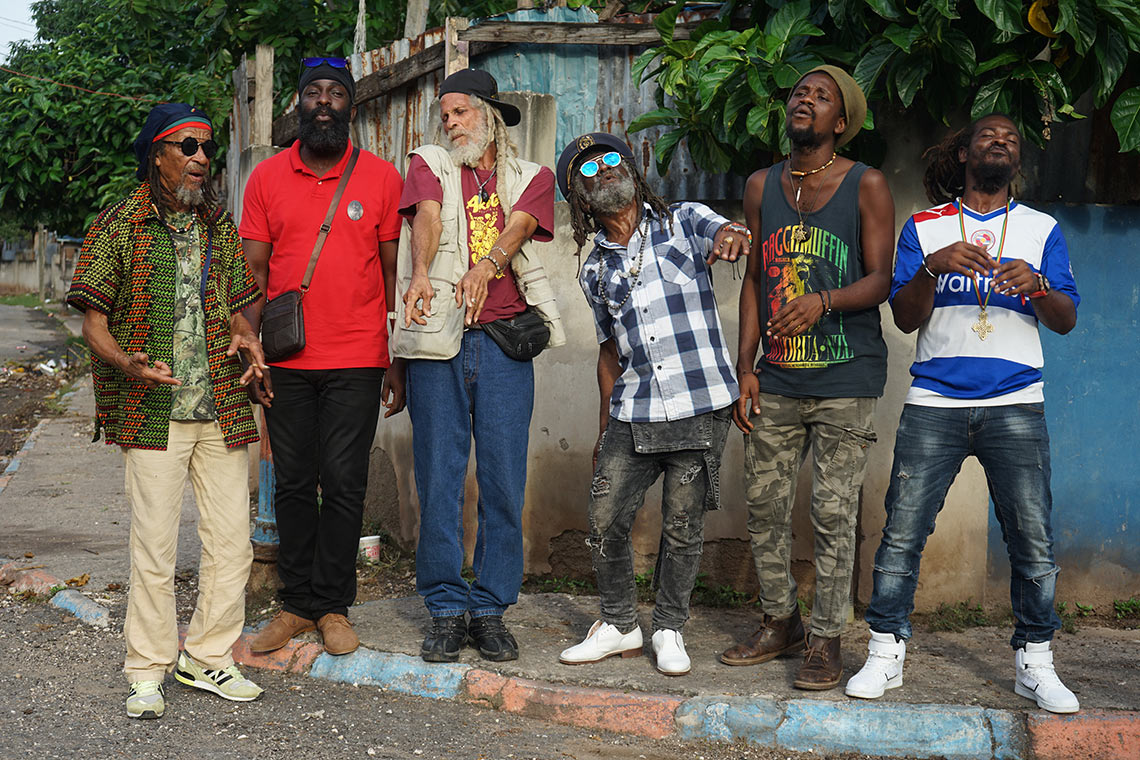 Ken did a cut of that song back in the day as well. And obviously Ken re-sings Everything I Own which was his big UK number one in 1974.
Yeah man, I love that. I've been listening to Ken since I was a little boy. Just to be on a stage with Ken, you can't understand the honour it is, not only for me but for most of the people there. Just Ken being with us - that already is a crown for us. Viceroys did some harmony on one of his tracks Let The Teardrops Fall and one of the Viceroys said "McAnuff, if somebody paid me a million dollars it wouldn't mean as much as singing backing vocals for Ken". So I said "OK give me some money!" (laughs)
What was Peter Webber like to work with? Was he a very hands-on director? Did he stage any of the scenes or just let you just be yourselves?
Peter Webber is a scientist. What he does is he makes you spill your guts. He knows what to ask you and how to prime you with good speech before instructing you about the topic and you just do your thing. So you don't have to come out of yourself or study something to be indoctrinated into the role. You're getting it raw.
Because all of you were very honest in the interviews you did for the documentary. Ken talks about some his dark times in his life and you talk about Matthew and the senselessness of what happened to him. I've interviewed you many times and I've never heard some of the things you said before.
Yeah man and there are a lot of things that I cut out too. That's how it goes because we have to be real with the thing, you know? You can't talk some stupid thing. The thing has to be real. I'm happy that we gave him the chance to set this template and also to let out the frequency in the atmosphere because the frequency is a magic, you know? It's beyond words. Once you have the frequency out things can change. Mystically, for the better.
It's Derajah's birthday [the day the interview was recorded]. He and Var sing Matthew's Be Careful and Derajah also sings about his sister.
Do you know why Derajah's song is on the album? Because mystically when Peter Webber was doing the movie his brother died.
I saw the dedication to him at the end of the credits.
So that's how I can show you now that the whole thing is something higher than us. And Peter saw that too. Derajah came with this song when I am laying the headstone for Matthew [in the film] because I was going to do it before that and they said "Don't put down the headstone because I'd like to sing it when you're doing it". But that headstone was like Peter's brother's headstone too. You understand the mystic? So he couldn't understand how he was doing this thing at this time and his brother just passed. It's mystic. All we know is, at the end of the year, we love him and he loves us too.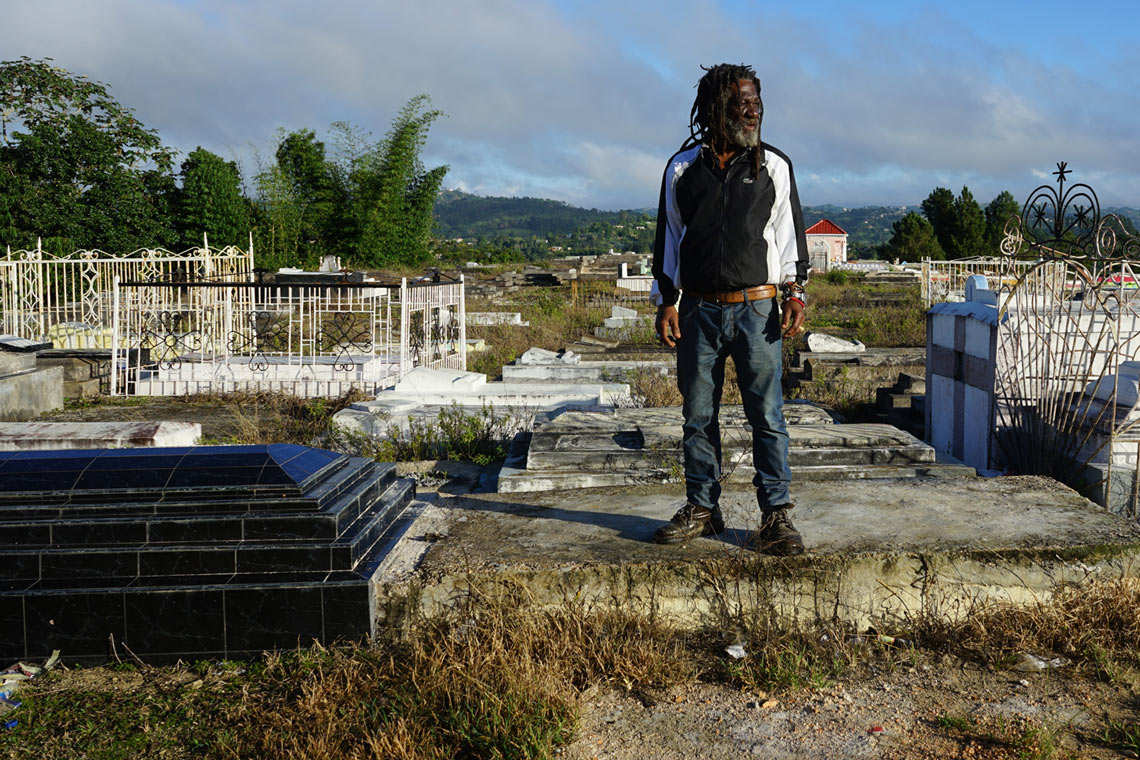 So what's happening with your solo careers outside of Inna De Yard? You're on tour with Fixi at the moment. I know Ken has a book coming out.
I'm on tour and I have 60 shows right now. I did 200 with the last album with Fixi. I'm signed for three albums with Fixi. Right now I'm doing the two tours at once. The Inna De Yard and my Fixi tour. My thing is at a high level as well so there is this special blessing coming. We just sit back and do the thing but I have 60-odd more shows to do with Fixi up until 2020.
And what's going to happen now with Inna De Yard now that the film and the new album have been made?
Well the album is coming and then the movie is coming, so after that they're talking about a tour next year. The movie is going to come out and there are going to be a lot of repercussions from that. I met some big actress from here [France] who voted for the movie in some festival, so they have a positive buzz there. The Minister Of Culture saw it this week in Paris with some UNESCO people so it's all good man.
Final question - nobody seems to know why Chinna didn't want to be involved. At Rototom Sunsplash you were asked the question and I asked you in 2017…
Let me tell you something now. You see a boss? You know the requirements of being a boss? You want to hear the story about that? The body was quarrelling one time about who was the boss. The head said "I am the boss", the foot said "No, I am the boss because I carry you", the hands said "No, I am the boss because I have to protect you" and the eyes said "What about me?" and the mouth said "But I have to eat the food" and the belly said "No, but I am the distributor". Then the arse closed and the head starts feeling spinning after two hours, the belly started fainting, the feet started getting weak and everybody surrendered. They said "Listen you are the boss" because if the arse shuts all of them are in problems. So they find that you don't have to be anything important to be the boss - just an arsehole.

So some people are just fighting to be in that position brethren. Respect and humility are very important. No matter how high you go, you have to keep your feet on the ground. I don't know what kind of spirit is leading the people but somehow I find myself having to be doing this for them. It is a serious work and it's a work that is not for me. It's something we're doing and setting for the generations to come, so we can't play with it or deal with it light or some ego thing, you know what I mean? We burn those things, man. If we rebuke you right now it's love the next minute man. It's just what it's all about. The thing has to be nice.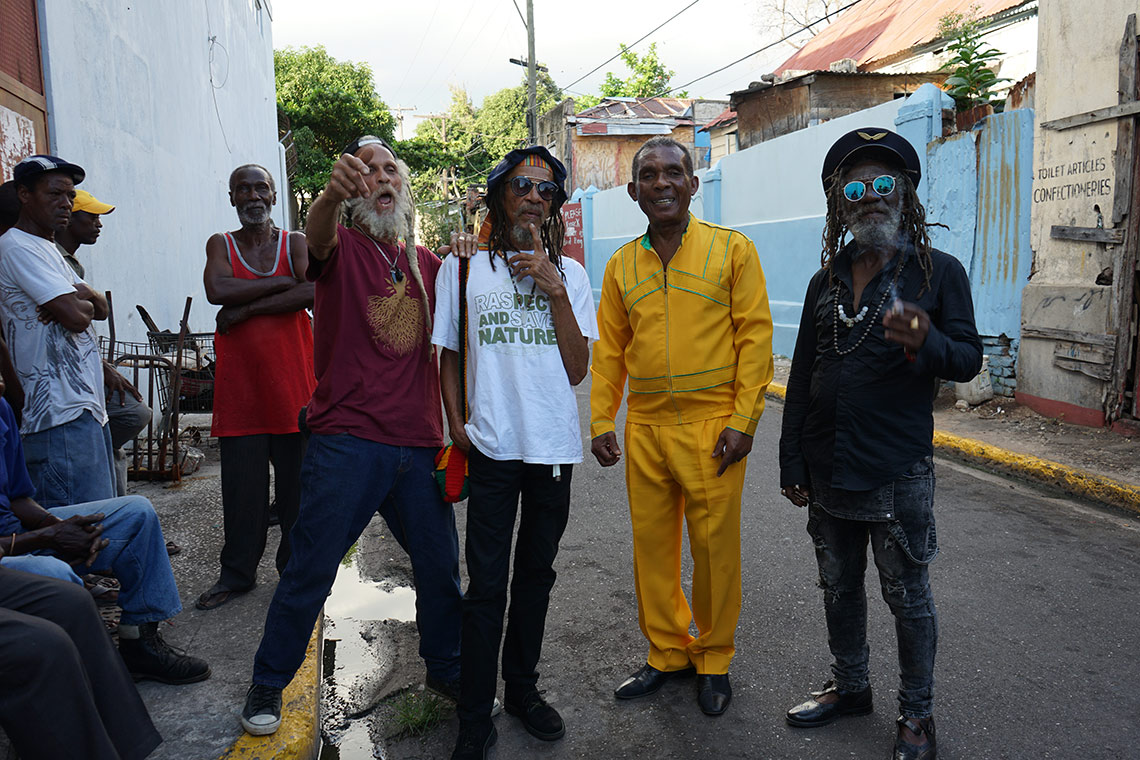 So a couple of days ago somebody said "Winston, who is the boss around here? Out of you, Kiddus and Cedric? Who is the boss now with Inna De Yard?" I said "We don't have no boss, man. Which boss are you talking about? No ego round here, man. No boss thing, man. It's pure love we enjoy. Because it's that that we're putting into the music".

When Ken Boothe came for the first time to Inna De Yard he said "Winston come here, I want to ask you something. Inside that place where we're going to record, is there anybody inside with ego?" (laughs) And that's my elder you know? Because I'm the one who invited him to come to the thing. I said "No, no Ken we kill all that up. What kind of question is that? Nobody with any ego inside."

And when he came inside the place we were recording, he said "Where is the studio?" I said "But you're standing in the studio!" He said "You are hitting these drums?" We said "These drums Iya Binghi. Iya Binghi we deal with". And Ken said "Winston, it's the greatest day of my life". Because Ken is a Rasta you know? You don't see him with dreads because we say "Ras is not about a hair thing". It's about loving your brother. It's about character. Sweet spirit. Because if you say Rasta you have to do it you know? As Rasta we stay with the optimistic point of view.