Review
Album Review: Torch - Fire & Light
01/10/2018
by Gardy Stein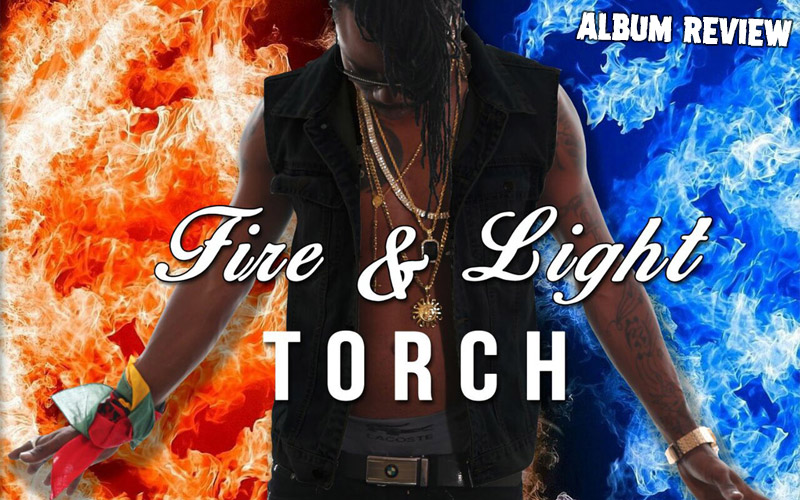 One of the first artists to bless us with new music in 2018 is Kevin Campbell aka Torch aka the Eva Burning Flame, as the first song makes clear. Released under his own label called, accordingly, Evaburninflame Recordings International, the album Fire & Light brings brand-new tracks to our attention, of which only Let Me Know and Shining Hope have been already released. The latter is produced by Timothy "Quik Keyz" Kahwa who says that "this production was the first time I ever recorded myself playing guitar". It starts with excerpts from Obama's re-election speech from 2012, which in itself (and especially in connection to this beautiful song) is worth mentioning: "Hope is not blind optimism. It's not ignoring the enormity of the task ahead or the roadblocks that stand in our path. It's not sitting on the sidelines or shirking from a fight. Hope is that thing inside us that insists, despite all evidence to the contrary, that something better awaits us if we have the courage to reach for it, and to work for it, and to fight for it."
Almost exactly two years after his last album Book Of Love, the Trench-Town-based artist is back with another dose of well-produced, well-written and well-performed songs. The touching Cry, for instance, which was inspired by a walk around Philadelphia's poor quarters, showcases Torch's vocal ability while Canadian rapper Gene One adds an intense flow. Another wonderful feature is Hold It Down, in which both Randy Valentine and Claye join Torch in singing about the daily challenges of life and how you have to stay focused even when money is scarce, on a pushy, almost militant riddim by Needknot Productions.
Even though tracks In the Rain and Amazing, an experimental piece produced by Torch himself, are not too elaborate musically, they add a sexy note to the release, the peak of which is the bedroom-snuggler Confession.
Drawing on the good experience of their last collaborations Perfect Peace and Never See We Fading, Dizzy Dee is back on this album as well, delivering the gripping Remain Silent (produced by Soundalize It Records). With 10k Lions, the album closes on a high instrumental and moral level. Follow the words, follow the sax!
Apart from Torch's exceptional voice, Fire & Light owes its pleasantness to musicians such as Rajae Rochester, Stephen Robinson, Jermaine Forrester, Hasai McLennon and Jahwayne Campbell, all of whom have added a special touch to the release. Respect is due to the man who has made this project happen almost single-handedly – shine on, Torch!
---
Release details
Torch - Fire & Light
DIGITAL RELEASE [Evaburninflame Recordings International]
Release date: 01/05/2018
Tracks
01. Eva Burning Flame
02. Hold It Down feat. Randy Valentine & Clay
03. Cry feat. Gene
04. Shining Hope
05. Amazing
06. Confession
07. In the Rain
08. Let Me Know
09. Remain Silent
10. 10k Lions
Featured artists
Randy Valentine
/
Claye