Review
Album Review: Naâman - Beyond
10/05/2017
by Munchy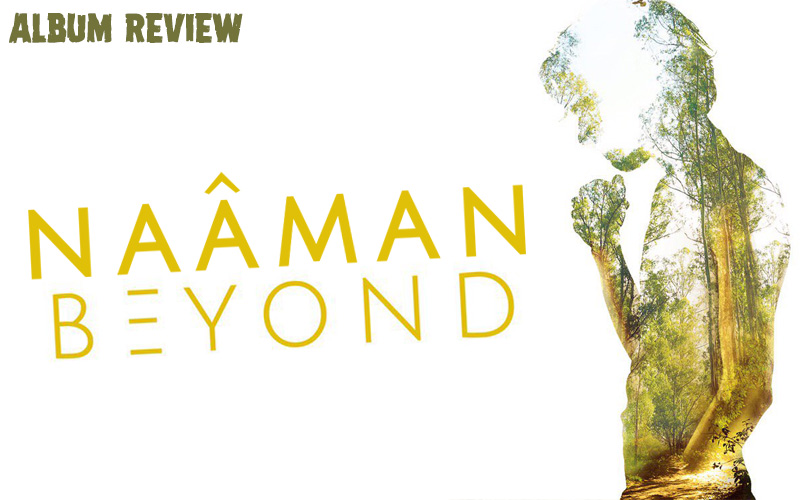 It should no longer be necessary to introduce Martin Mussard better known as Naâman to the Reggae massive. The 27 year old singer from the North of France has already been establishing himself and his music since 2010, and can point to respectable achievements like winning Les Victoires du Reggae, ranking second most programmed artist on the festivals in France in 2016 and touring the world from China to Hungary, from Russia to Jamaica. Also his two past albums enjoyed great popularity, leaving his fans with high expectations for the third one Beyond, that will be in stores October 6. But no worries, Naâman will surely meet them as well!
While Jamaican music with a touch of Hip Hop used to be his main musical formula, this time he chose to add some Island Pop, Soul, and further Big Band and Caribbean vibes to it. The result is a fresh, delightful mixture that kicks off with the positivity and optimism bursting I'm Alright, because a "smile is worth more than gold". According to the song's lyrics music is the solution to all problems and even if that wasn't entirely correct, one should at least try and understand this as the best motivation to keep listening the following eleven tracks as well. The just recently with a dreamy summery music video released Simplicity shines with subtle horns, light and airy instrumentation on a mid-tempo drum beat, while Love Is Allowed surprises with a more dramatic tone, threatening brass, creaky strings and accelerating tempo. Every song shines with a very unique sentiment and mood, that results in Beyond taking us on an emotional journey from the uplifting, even witty Plant It Over to the thoughtful Own Yourself, that surprises with a retracted Island Pop atmosphere after a gentle acoustic guitar intro with weeping violin and deep lyrics about self-love. I Feel Your Soul experiments with reversed sounds, while Diamond And Pearl shifts between Hip Hop and funky Soul feel. The only by acoustic guitar accompanied Beyond is a highlight in its simplicity and masterly concludes the compilation through touching sincerity and minimalism that goes straight to the heart and soul. For the very special highlight of the album Naâman traveled to Jamaica once more and followed an invitation by living legend Toots Hibbert. Together the two artists recorded Got To Try, a motivating Ska track with dominant piano chords and sweet harmonies supporting the soulful voice of the Maytals singer.
Even if music might not solve all problems Naâman's positive messages on these versatile and diversified instrumentals are a felicitous, gratifying combination that will at least have you forget your troubles for 46 minutes – or even longer if you press repeat.
---
Release details
Naâman - Beyond
DIGITAL RELEASE [Big Scoop Records]
Release date: 10/06/2017
Tracks
01. I'm Alright
02. Simplicity
03. Love Is Allowed
04. Plant It Over
05. Own Yourself
06. Tomorrow
07. Got to Try feat. Toots
08. Feel Good
09. I Feel Your Soul
10. Diamond and Pearl
11. Way Too Long
12. Beyond
Featured artists
Toots & The Maytals