Junior Toots Pays Tribute To His Father - Sweet and Dandy
12/08/2020 by Press Release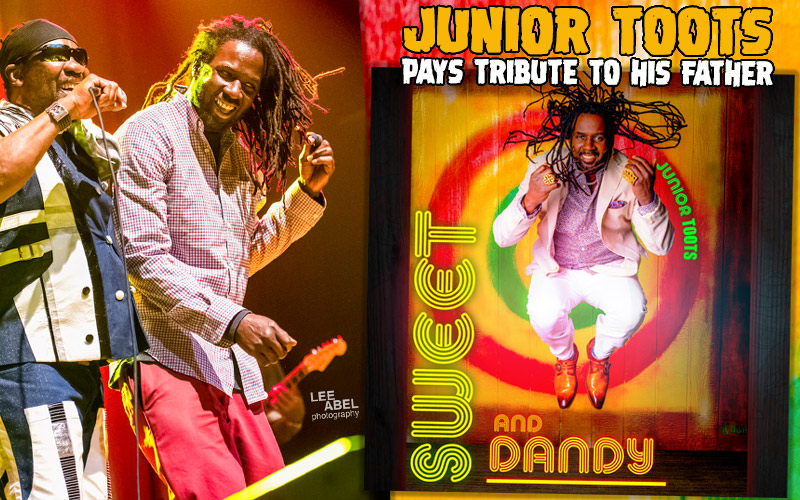 Great music never gets old, especially when Junior Toots releases the newest remake of his father's famous track, Sweet and Dandy. The Toots Hibbert legacy lives on through Junior Toots, born and raised in St Mary, Jamaica. The idea to record Sweet and Dandy came from Toots Sr. who produced the track for his son. Released on December 8, 2020, marks the day that would have been the 78th birthday for the recently transitioned Toots Hibbert (December 8, 1942 - September 11, 2020) or "Nyah" as he was called by his family.

The Artist, in his own right, is a seasoned performer and professional recording artist. His performances display high energy, creative lyrics and a massive passion for Roots Reggae music. He has graced the stages of festivals and venues across the USA giving his fans the opportunity to integrate his socially conscious messages with inspiration.
For musical nostalgia fans, Toots and the Maytals original Sweet and Dandy LP was released back in 1969 on Beverley's Records. The title song Sweet and Dandy was the first track on the B side of the album. The other LP's biggest hits were Monkey Man, Pressure Drop, and the iconic track 54-46 (That's My Number).