Grange Announces Plans For Final Rites For Toots Hibbert on Nov. 15, 2020
10/31/2020 by Press Release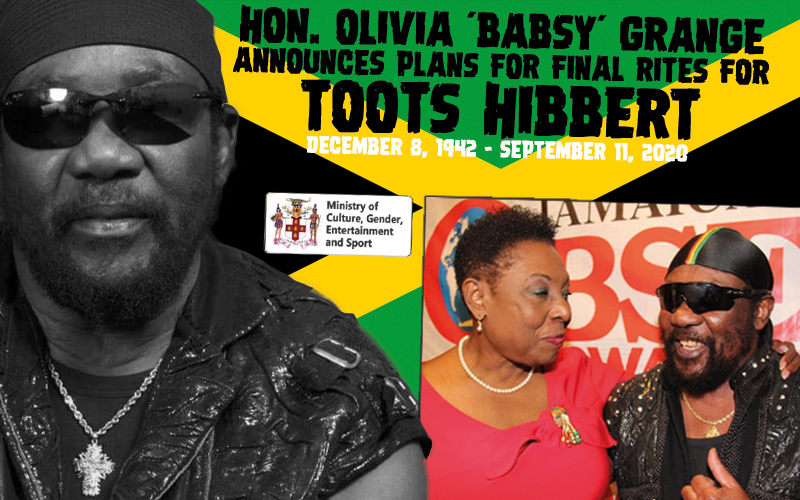 Kingston, Jamaica: Minister of Culture, Gender, Entertainment and Sport, the Honourable Olivia Grange has announced plans for the farewell arrangements for Reggae legend Frederick "Toots" Hibbert.
Toots will be laid to rest at the National Heroes' Park in Kingston on Sunday, November 15. He will be interred next to Reggae icon Dennis Brown, in the last burial spot left in the area reserved in the Park for the burial of Cultural Icons.
The Minister also revealed that members of the public will be afforded an opportunity to pay their last respects at two public viewings of his remains, which will be conducted under strict Covid-19 protocols. The first Viewing will be on Wednesday, November 11 at the Anglican Church Hall, May Pen, Clarendon, followed by a second Viewing on Friday, November 13 at the National Arena in Kingston. The Viewings will run from 11am to 4pm.
The funeral coach bearing the remains of the Cultural Icon will also drive through the community of Treadlight District where he was born.
"It has been a very intense and sensitive process getting to this point. But thankfully, we're now at a place where Jamaica can give one of her favourite sons the send-off he earned and deserves. However, I am encouraging all Toots fans and all Jamaicans in general to utilise the opportunities provided to pay their final respects to him but to do so safely, bearing in mind the Covid-19 protocols, particularly around the restrictions on mass gatherings," the minister added.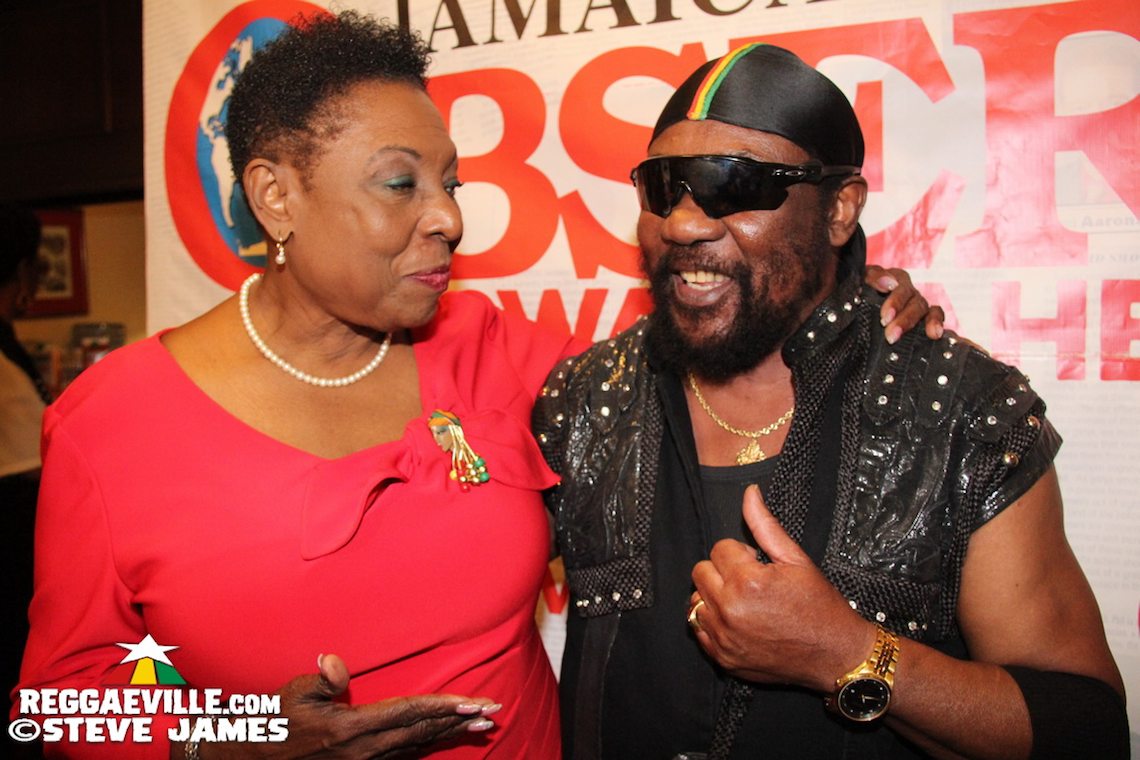 She also outlined that there will be a 90-minute TV Programme featuring several of Jamaica's leading artistes paying their respects by performing their favourite Toots songs, while those who are not able to perform will record testimonials of their admiration and interaction with the late singer. The tribute concert "Toots – Farewell to Cultural Icon" which is being done in collaboration with key stakeholders in the entertainment industry will be broadcast live on PBCJ, other broadcast media platforms, and will also be streamed worldwide on several social media platforms on Sunday, November 15.