Concert Report: Ziggy Marley and Toots & The Maytals in Costa Mesa, CA 2019
07/23/2019 by Larson Sutton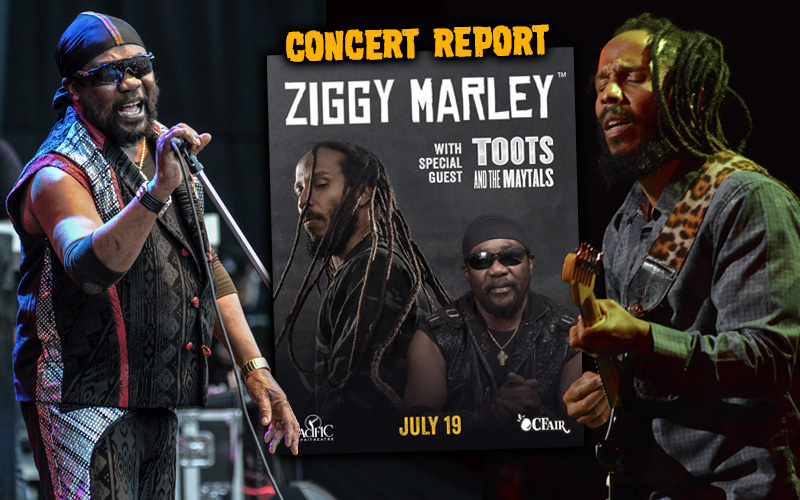 Ziggy Marley, Toots and the Maytals and Ras Michael @ Pacific Amphitheatre in Costa Mesa, CA - USA [July 19, 2019]
No doubt a mid-summer appearance by Ziggy Marley at the Pacific Amphitheatre in Costa Mesa, California would draw a crowd. Indeed it did, filling the 8,000-seat venue tucked into the corner of the Orange County fairgrounds on a beautifully comfortable Friday night in July. Yet it wasn't just Marley that gave the SoCal fans a memorable trip to the fair, but two preceding performances, as well, by Ras Michael and Toots and the Maytals, marking this concert as a historic triumvirate of reggae legends.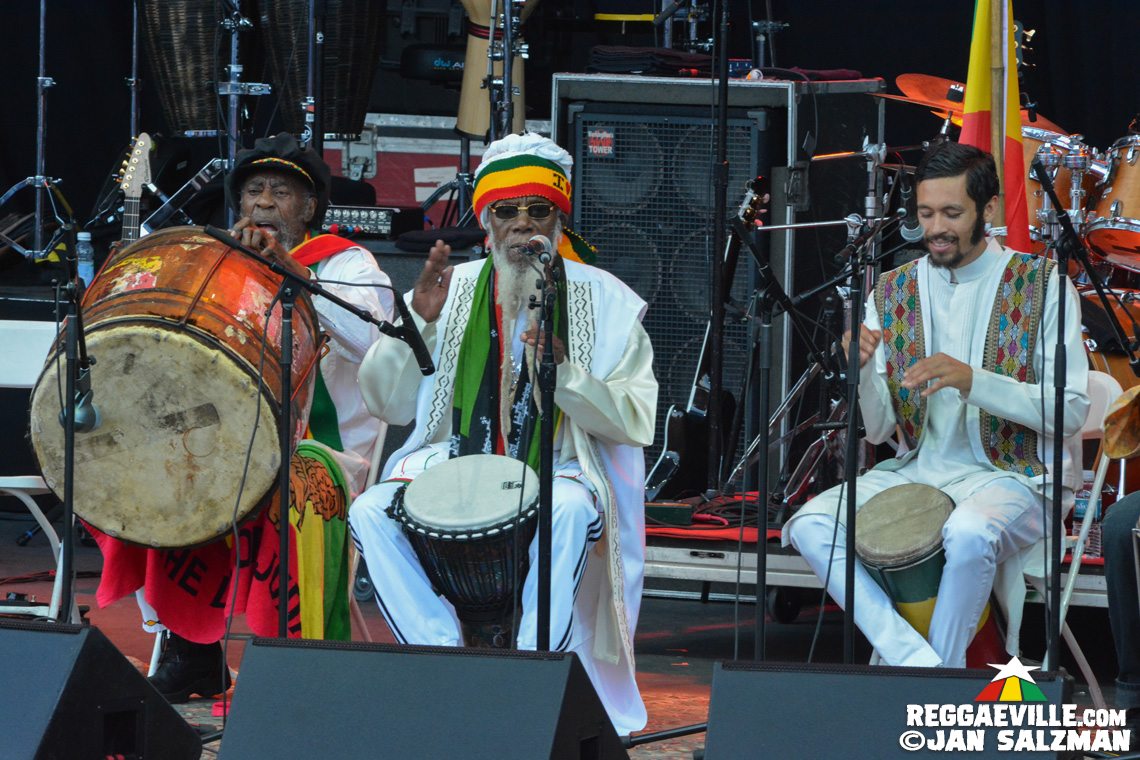 Michael's set was early and sedate, playing to the scattered few entering the venue as the sun was just beginning to descend and the lights of the midway illuminated in the distance. Almost meditative, Ras Michael's repeated chants and acoustic instrumentation was in stark contrast to the Toots set that followed. Celebrating over 50 years as a reggae pioneer, with credit of having actually coined the genre's name, Toots and his band were electrifying. Looking like he could easily win a Seniors Body Building competition, the sunglassed singer worked through a classic dash of favorites, including his famed "Pressure Drop" and a cover of John Denver's Take Me Home, Country Roads.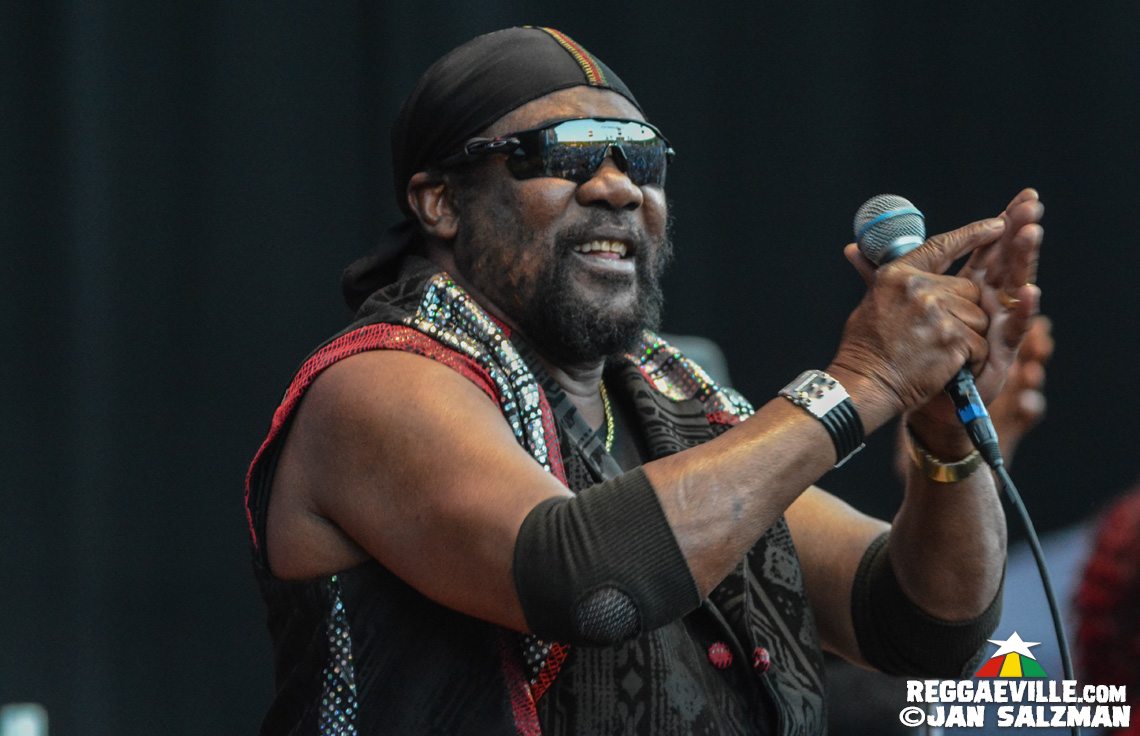 Marley, for his part, was as efficient and sharp as ever, his band lock-tight in support, playing a host of new songs from the icon's latest, Rebellion Rises, scattered amongst staples of his four-decade career. He danced joyfully as he delivered I Will Be Glad, focused a steely gaze into the rapt crowd for the title track, and delighted with a nod to his father, Bob, on the breezy and participatory "One Love." With much of the set's first half dominated by newer cuts- whether World Revolution or See Dem Fake Leaders- it was clear that even during this soulful summer party, Marley was intent on spreading the message.

He peppered Justice with dips into Get Up, Stand Up, and bits of War,"before turning guitarist Takeshi Akimoto loose on the always-welcome Jamming. The second stanza shifted from Ziggy standards, be it True to Myself, or Beach in Hawaii, into his anecdotal relief at California's legalization of herb as he shouted "Freedom!" just ahead of a bouncy rendition of Wild and Free. A pair of love songs- Bob's Is This Love and Ziggy's modern anthem, Love is My Religion,- turned the corner to a final three of the night, including one more from Rebellion with Circle of Peace, then We Are the People, from his eponymous 2016 effort.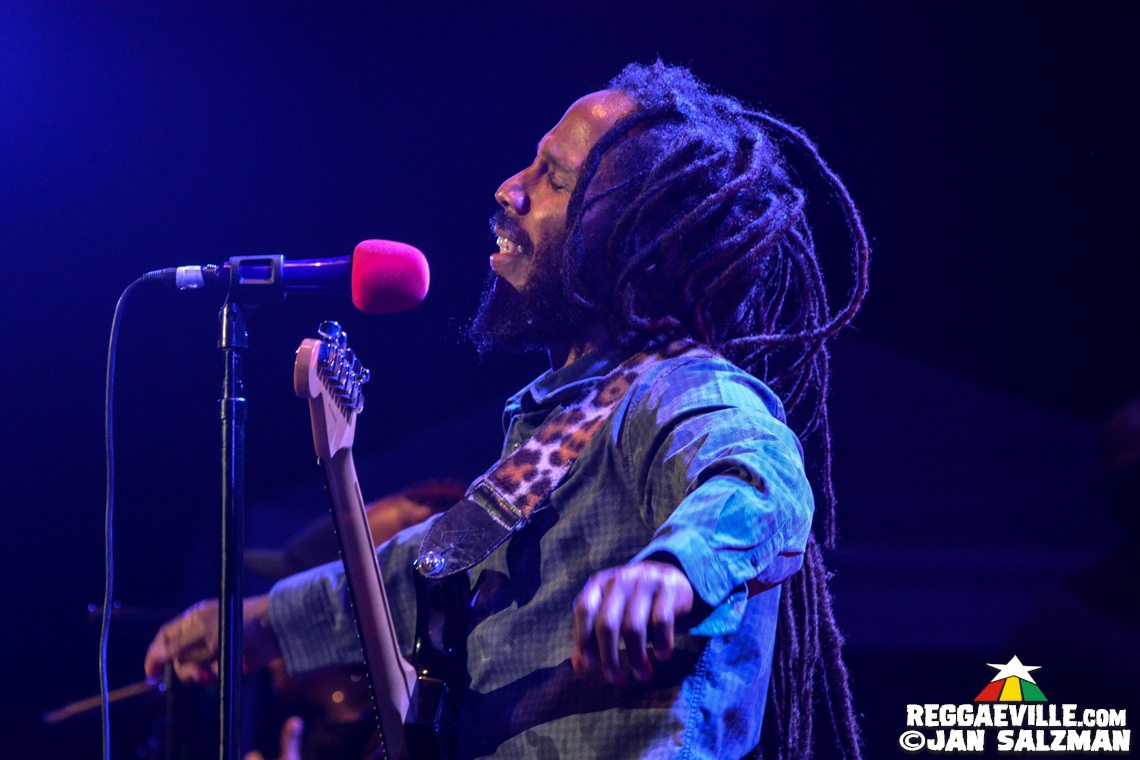 An extended and celebratory run through Look Who's Dancing, perhaps a minute over the venue's strict curfew, ended the show without an encore. It was a fitting finale for a performance that was as lean and motivated as it was enjoyably ebullient and contented. Marley is one of the best at finding that balance; between his father's immortal legacy and his own immense contributions to the genre; between classic and contemporary; between evocative and entertaining. Once again, Ziggy Marley and his elite ensemble provided the heartbeat and the "headucation", as it were, with the ideal soundtrack for a summer night in Southern California.