VP Records Celebrates 40 Years with Down In Jamaica Box Set
10/10/2019 by Reggaeville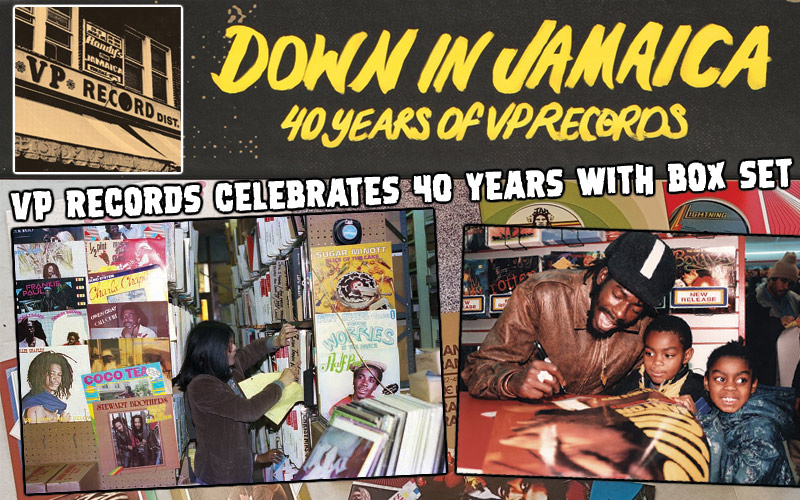 VP Records' 40th Anniversary celebrations in 2019 culminate in a massive box set release on October 25, 2019: DOWN IN JAMAICA - 40 YEARS OF VP RECORDS!

Down In Jamaica: 40 Years of VP Records is a 98-track, deluxe, multiformat box set with a great large-sized 24 page full colour booklet (in 12-inch size) detailing the hits, the rarities, and the history of the world's largest reggae label. The box is limited to 2000 copies worldwide.

Featuring 101 different artists, Down In Jamaica tells this story in detail through a chronological survey of the key songs that helped define the company from early singles on obscure sublabels to the wellknown VP Records brand that brought Beenie Man, Sean Paul, Wayne Wonder, and others into the international mainstream.

Curated by Carter Van Pelt, VP Records' Director Of Catalog Development, the set contains four 7-inch singles, four 12-inch singles, and four CDs - the first configuration of its kind in a box set package.

The singles format was the dominant vehicle for Jamaican music from its inception, and the collection tells the story almost entirely from singles. The box-set takes its name from Red Fox and Naturalee's 1989 single (CD2 Track 4) and is a must for fans of VP Records, Dancehall-Reggae and Reggae history in general! CHECK THE FULL TRACKLIST HERE!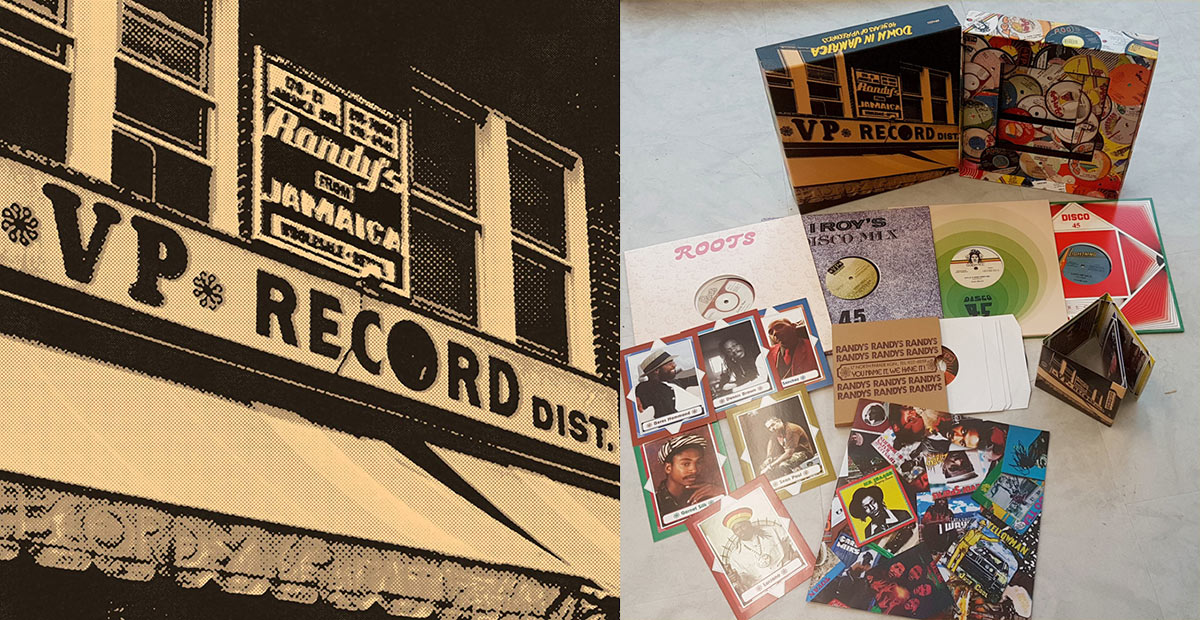 Carter Van Pelt explains: "Rare records and obscure labels aside, the real impact of VP is its relevance over a 40-year period with respect to new music, a company at the center of the reggae and dancehall worlds. Across the four CDs, Down In Jamaica should give a sense of how many impactful songs the company brought to the public and how many of the genre's key names intersected with the label at pivotal moments in their careers."



Van Pelt about the vinyl reissues:
"The tracks selected for vinyl reissue on this box set were chosen for the quality and collectability of the original pressings, while aiming to show a variety of sublabels. Few people realize the company's early history with Lee Scratch Perry, so the inclusion of the Congos' iconic Fisher Man on 7-inch is a testament to that track's enormous popularity and staying power, and VP's role in bringing it to the market. The 7-inch mix is unique to the VP pressing. The Freddie McKay 12-inch single on Roots From The Yard is one of the most collectible records the company ever issued, primarily because of its limited original pressing and lack of repress up to this release. Similarly, the Echo Minott sides produced by Linval Thompson are reissued here for the first time. The Tenor Saw 12-inch mix is unique to VP's archives and remastered from the original tape. The Romain Virgo 7-inch, presented here on an original VP label, has never seen a physical release until now. The song's popularity has continued to grow since its digital release in 2015." [Taken from the essay What Makes A Record A VP Record?]

Watch below Carter Van Pelt unboxing the Down In Jamaica box set: