Review
Review: Toian - Retrospect EP
03/17/2015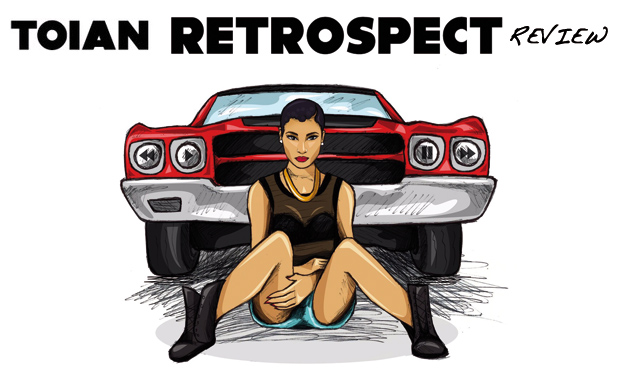 It looks like if the year 2015 will be well promising when it comes to new Jamaican artists. A young ambitious generation put into their music a whole different vibe. One of those artists is Toian Gichie, a young girl born in 1991 in New Jersey, grew up in Montego Bay and has moved back to the States in her late teens where she started a career as a singer. Certainly she has different influences and many experiences she transmits through her musical works. Her spectrum of interests is wide: She likes popular music and new fashion but also the vintage style of old school reggae, from times she wasn't even born.

Toian's debut EP Retrospect was produced by Sean Alaric of Class One Music with whom she has been working since the beginnings of her career.

Retrospect is a reflection of classic and modern genres. Classic Reggae and Rocksteady meet Pop and R&B. Live instruments meet digital effects. Dawn Penn meets Rihanna. Dubby vocal filters and delays give the retro style the last rough touch. On the level of content it is a look back on the past years of her life, including good and hard times.

The opening track Love It has just been released on February 27th as the second single of the EP and takes you right into the joyful life of the young girl who loves the life she lives enjoying her feminine charm and appealing to boys. The vibe of the song is a combination of mellow mood and modern pop.

When it comes to fashion and life style Toian is an inspiring role model for many young girls. Reflected in the second tune, Style and Fashion follows the line of an airy, pop-influenced dance song, dedicated to her female fan-base. It's an allusion to the classic hit Uptown Top Ranking by Althea & Donna. Toian cares a lot about her look and sets trends with her individual style. She also shares videos on her YouTube channel where she gives tips about hair style and make-up.

The EP reaches its climax with the catchy hit Rude Boys which was released in summer 2014 and is an absolute highlight. It is about a good girl falling for a boy who loves living the fast life style. Not a new story, but a phenomenon always worth it to write a song about. The lines "Shoulda listen what momma say: you will get your heart destroyed, but I just can`t stay away" reveal that sometimes, she herself might be a rude girl.

The following track, Next to Me, starts with a soft acoustic guitar and set the EP into melancholic directions meanwhile Toian sings about the up and downs in a complicated relationship.

Even more tragic is the story in Come Away, where she works on the loss of a close friend who didn't survive a car accident in which she was herself involved. In this last tune of the Retrospect EP she passes in review the different emotions she felt that day.

Toian started her career in 2010 and since then teamed up with several Jamaican dancehall artists for collaborations like Konshens, Chevaughn and lately Vybez Kartel in Ice Queen. A musical excursion into Roots Reggae was accomplished with the single Shot by Love where she featured alongside Protoje in 2013 and was very well-received.

The Retrospect EP shows various emotions of the singer: From sunny and light moods to sensitive and serious thoughts. As a representative of the younger generation, Toian contributes her individual flavor to push Jamaican music forward.


---
Release details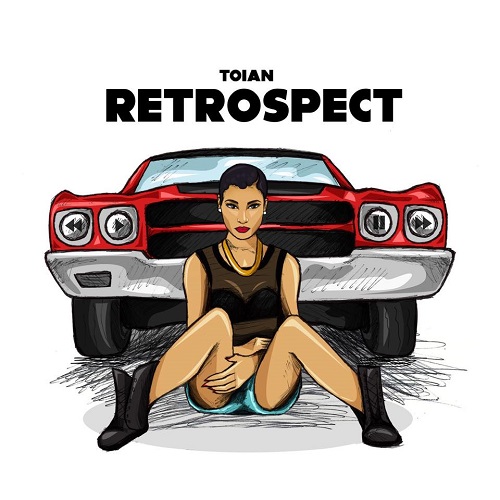 Toian - ‎Retrospect EP
DIGITAL RELEASE
Release date: 03/17/2015
Tracks
01. Love It
02. Style & Fashion
03. Rude Boys
04. Next To Me
05. Come Away