R.I.P. Barry Llewellyn [The Heptones]
11/24/2011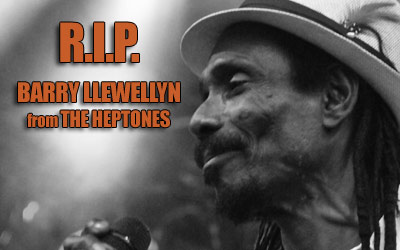 Barry Llewellyn, from The Heptones has died.

IrieFm reports that Barry fell ill and was taken to the Kingston Public hospital where he died on the morning of November 23rd!
Leroy Sibbles, Earl Morgan and Barry Llewellyn first came together as "The Hep Ones" in 1965 in Kingston but they soon changed their name to "The Heptones". In 1975 The Heptones signed a two album deal with Chris Blackwell's Island Records, which resulted in the albums Night Food in 1976 and Party Time in 1977.
watch Barry Llewellyn together with Leroy Sibbles at Reggae Jam in August 2011