Interview: BB Seaton - The Gaylads Together Again [PART I]
07/14/2012 by Angus Taylor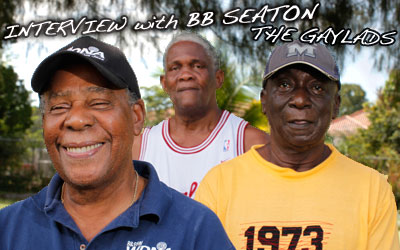 Singer-songwriter Harris "BB" Seaton formed the harmony trio The Gaylads with Winston "Delano" Stewart and Maurice Roberts in the early 1960s. They had their first hit Lady With The Red Dress for Coxsone Dodd at Studio 1. There they became resident artists, musicians and backing vocalists - with BB finding success as a songwriter and audition holder for a who's who of upcoming talent.

By 1967 quarrels over money and status lead them to break with Dodd and record for a series of imprints including Sonia Pottinger's Tip Top, Leslie Kong's Beverley's ad Lee Perry's Upsetters. By this time Delano had departed and the group continued with various replacements before Seaton left in 1972. BB then launched a solo career, moving to the United Kingdom in the mid 70s where he has made his base ever since.


In 2011, after several reunion attempts the Gaylads reformed with Seaton, Roberts and Randall Thaxton (sadly Delano suffered from a stroke in 1997 and was unable to join them). On 14th July 2012 they embark on a mini tour starting with Oland Roots in Sweden, carrying on to Garance Festival in France on July 25th and appearing on the final date of the 12 day Respect Jamaica extravaganza in London on August 6th. Angus Taylor spoke to BB, one of Jamaica's most esteemed songwriters and industry veterans, as he was finishing some gardening at home, about the history of the group, his close if fraught relationships with Ken Boothe and Mr Dodd, and his own considerable contributions to Jamaican music. Part one of their chat is below...

You've been doing some gardening - is that something you enjoy?
Well my dad used to beat the hell out of me when I didn't do it back in Vineyard Town, Jamaica! (laughs) He's dead now - God rest his soul - but when I'm in the garden doing it I always think of him! In Jamaica we had yams growing, everything. In England you can't grow much fruits but you have got strawberries. Mainly I do the hedge out the back and the front. I enjoy doing that.

Where did your "Bibby" name come from?
(laughs) Well my mother - God rest her soul - she was the one who used to call me "Bibby". I don't know why! Maybe my face looks like a baby or something!

What's your first memory of singing?
I wonder if my memory goes back that far! I think I was about 15-16. I used to go to Cornwall College in the west side of Jamaica. I used to sing and do a lot of poems. I used to mess around in school a lot with music. That's where I think it started from.

And how about writing your first song?
The first song I wrote was a hit song! It was also the first song I recorded - Only You. But it was only a hit on the sound system. We used to hang out and rehearse on the corner and write songs. Now that wasn't a great thing in Jamaica in those days. We used to listen to the American and the English music and that was what we got our inspiration from. One of my favourite groups was the Four Tops. Levi Stubbs was my man - God rest his soul too. But we used to listen to the Impressions. All those groups in Jamaica used to listen to the Impressions.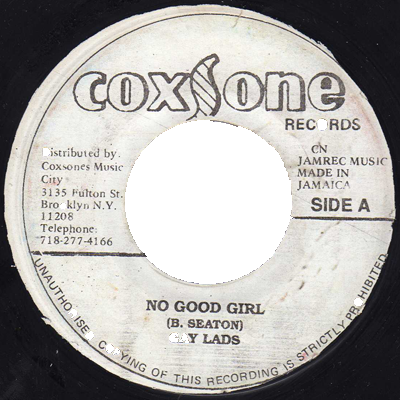 How did you first link with Coxsone?
It was through a guy called Richard Ace. He was in a group called the Rhythm Aces who were signed with Chris Blackwell in the early days. Boris Gardner used to live up the road from me - I was living in Robert Avenue and he was living in First Avenue about 200 yards from me - so I used to go and listen to the Rhythm Aces long before Delano and myself linked. Richard brought me and Delano down there because he was playing the piano for Coxsone. Later on I would bring Jackie Mittoo to Coxsone.

Did you audition for Coxsone?
Yes, everybody had to but it was a spontaneous thing. You'd see about 50 or 100 guys waiting outside the studio to try something. When you went into the studio everything was live. That meant if you made a mistake three times, Lloyd Brevett would say "Next!" So you had to rehearse your songs before you went into the studio to make sure that didn't happen. I was fortunate enough to have rehearsed a lot so when I went in to record my song it was all right. But the irony about it was that Ken Boothe recorded his first song the same day as me. He did a song called Prevention which was never released - so you're hearing history now!

Go on...
When that song was finished the musicians went wild saying "What a wicked voice!" but when I finished my song, if a rat squeaked you would hear it! So I was thinking "Damn, something is wrong here!"So about two weeks after, I went down to the dancehall when they used to make dubplates and they were playing my song! I was embarrassed and saying "Take it off!" but they kept playing it. Out of that I realized it is not the singer but the song. Ken has a fantastic voice and I have written about 26 songs for him. I love to hear him sing my songs. But that's what I learned - you have to write something and go with that. And a lot of times if his song is good enough to be covered by various other artists the writer makes more money than the singer.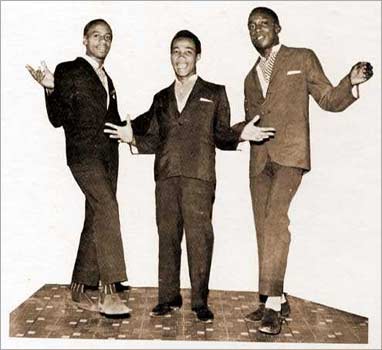 How were the Gaylads first formed?
When I went to Studio 1 in 1959-60 I started as a solo singer using my official name of Harris Seaton when Coxsone released Only You. Then I teamed up with Delano Stewart and we released some ska songs as Winston and Bibby. We actually formed the Gaylads when the Impressions had a great impact with their three part harmonies. So we had to bring Maurice in because he used to hang on the corner and sing some harmonies with us. I think we brought him in around 1964. We went to Coxsone and he had us doing traditional songs like Brown Skin Girl and Nobody's Business because he didn't see us as writers. And we didn't see ourselves as writers because it was an industry that was building. We didn't know it was going to be like this today!

What was it like hearing your songs on record?
Most of our songs were played on the sound system because in those days they didn't play Jamaican music on the radio stations. So we had to follow the sound systems and go listen to King Stitt - another one who lost his life God rest his soul - playing the Gaylads or the Wailers showcase. Sometimes he would play the Gaylads late at about 12 or 1 o' clock and being a youth I used to thief out to listen to my music and when I came back in the morning I used to get a beating again! My dad wanted me to be a lawyer or a doctor not a singer. The singing business wasn't anything people thought you could live off.

Let's talk about your 1967 Studio 1 song Africa We Want To Go - which has been recut by Dennis Brown, Stephanie Samuels and many more. The melody is the same as an earlier Jamaican chart hit - Tabu by Cyril X Diaz and his Orchestra. Were you aware of the original when you sang your new song over the melody?
I have never heard of that song. This was more of a traditional melody. The Rastafarians - we used to call them blackheart men - used to sing that kind of melody and that was what inspired me to write the lyrics to that melody. Bob did not sing about Africa before the Gaylads. It was a big hit on the sound system because as I said they didn't used to play reggae music on the radio station. That is one of the songs I have been earning from over the years.

Tell me about some other songs you wrote that had an unlikely inspiration.
There was Stop Making Love. The Four Tops had a song that went "Oh Sweet As A Honeybee" [Same Old Song] and that inspired me to change the lyrics and the melody a bit. Another song like that was Red Rose which came from an instrumental by the Tornados called Tel Star where I wrote some lyrics to it. There was a big uproar from the publishers but I still ended up getting 40% of it because I said "Your song was not called Red Rose it was called Tel Star! So if you want to use my lyrics that is how much my lyrics are worth!"

You had various roles at Studio 1 - singer, writer, A&R man.
I was everything at Studio 1! (laughs) The Gaylads used to be the group who did the backing vocals at Studio 1 for the artists. As an A&R man I had the opportunity to listen to the Heptones and passed them. They came did three songs for me - Fatty Fatty, A Change Is Gonna Come, and I'm Gonna Get Mad. I loved the lyrical content of the group and the harmonies so I said "Yes". Then the next group I passed at Studio 1 was the Melodians who came and did a song called Lay It On. This was when Bob Marley did Put It On so they did Lay It On. What I loved about those days was it was a friendly competitive situation - no war business. The next group that came to me was the Kingstonians but they came as Jack Lord and the Apostles. A lot of people don't know that. And another guy I passed was Lloyd Parkes when he came to me as the Termites and then there was Fred Locks who came to me as the Lyrics.

Funnily enough I interviewed him recently for this magazine...
I also introduced Jackie Mittoo to Clement Dodd when Honeyboy Martin and myself used to sing with his band the Rivals in the East side of the island in Harbourview area. Now one day, Cecil Lloyd - God rest his soul - who was a classical jazz musician who used to play for Coxsone, didn't turn up. So I said to Coxsone "I know a youth you would be interested to meet" and Jackie Mittoo ended up being the man at Studio 1.

Having been on both sides of the audition process, did you make it tough for people to come through?
I did not make it tough. It was only as tough as your ability! If he can't bloody sing I'm not going to bring him in - I'm doing my job! The only guy I am disappointed I didn't pass was Pat Kelly. Before he came to me Coxsone said "I don't want any sweet voice. I just want a rough voice". The reason was that Prince Buster was creating havoc with that song They Got To Come and we wanted to stay in line with that. So, sorry Pat if you're listening! (laughs)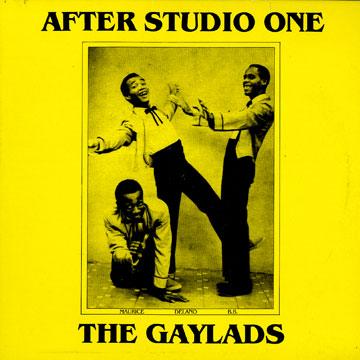 Why did you decide to move on from Studio 1?
(laughs) Some of these things I need to leave for my book Angus! I give respect to Coxsone. Without Coxsone there'd be no Bob Marley, no Gaylads, you name it. Because he was there for us. He was trying something as a black person in a black country and he was getting a fight from the Chinese people who had more influence on the radio stations and I watched him suffer because of that. He saw something. He used to do farm work in America and then bring back songs to give to the artists to sing. He didn't know anybody could write as I said before. My group was the first group in the history of Jamaica to get royalties. I remember Coxsone giving us royalties in 1967 of £427.

What did you do with the money?
Now imagine three young guys having £427 and imagining what we could do with it! So we bought some instruments from Coxsone himself and went away to practice. One night we came back to Brentford Road where Coxsone had moved. It was a club called the End - I used to say to Coxsone "It's not the End it's the beginning" and he used to laugh! Now this is what I used to love about this guy - if you're amongst him you have to do something, press some records or do something because you can't depend on any money from the business. It was a budding thing.
So we went inside and we recorded a song called Love Me With All Your Heart. It was played by the Gaylads and the only added musician was Jackie Mittoo. It was me, Delano, Morris and we brought our own drummer Sean who was a guy who used to hang out on the corner with us. I had the same principle as Coxsone that anybody who was hanging out on the corner was going to have to do something. You don't want to be loafers. That band actually recorded some songs with Slim Smith. What I loved about Coxsone was he gave everyone an opportunity and even though in those days before we started getting royalties we were only getting seven pound ten a side for the songs we were singing. In fact when we got that £427 from him it instigated the royalties situation and a lot of people benefitted from it.

So what happened to make you leave?
My dad had a garage and I was fortunate enough for him to give me a car and I used to drive it to rehearsals and auditions. Now I remember the accountant for Coxsone got friendly with me and the Gaylads. One day we were going to see Jackie Mittoo and he wanted to come with us. So he came and we got chatting and he said "Bwoy, I'm going to tell you something but please don't tell Coxsone!" He told us we weren't getting the right amount of royalties. That was coming from the accountant. So I went back and told the other two guys we would have to confront Coxsone about this.
So we confronted him - and this is a guy who actually punched Ken Boothe or Joe Higgs or one of those guys - and he got up like he was going to do something! But I think the reason he was a bit apprehensive was my parents were kind of a middle class set of people. They had two shilling and he was scared they might sue his arse if he punched me! So that was why we said "Hey" and decided to leave Studio 1. But it wasn't that money alone that made us leave.

There was more?
In 1967 they were coming to England to perform as the Soul Brothers and they brought Ken Boothe and Alton Ellis. I was saying to Coxsone "But Alton Ellis sings for Treasure Isle and Studio 1! We only sing for Studio 1 so we should be the right people to go on that trip". But they didn't take us and I wasn't pleased. When he came back Delroy Wilson, Slim Smith and all these guys left with me and that's how Bunny Lee got Delroy Wilson and Slim Smith to work with him. I went to Bunny Lee and recorded a song that I wrote for Slim Smith called Let Me Go Girl and then harmony was done with me and Lloyd Charmers - so we were actually the first Uniques. Even though we didn't do it as a group - we just did it as a backing because I wrote the song.


What was your next move after Studio 1? Because there is some confusion in different sources.
We went to Tip Top first and did Hard To Confess and ABC Rocksteady and Somewhere Over the Rainbows End. Then we left and went to Beverleys and did Days Of Fire and My Jamaican Girl.

Delano had migrated to the USA by then - was that why you and Gaylads effectively finished?
He left when we went to Tip Top and he was not on Days of Fire and all those songs. One of the reasons why he left was Mrs Pottinger loved Delano's voice and she wanted to record him as a solo singer. So he left and did an album for her. That was why we ended up doing ABC Rocksteady as just Maurice and myself. So when we moved on to Beverleys and got Ricardo Grant in the group and did songs like Soul Sister, There's A Fire and the Fire and Rain album. But during that album Ricardo Grant went to America so we had to bring in Howard Barrett from the Paragons to record some of the songs like Tell The Children The Truth. But keeping changing the artists to recapture the sound that Delano had was a problem and then Howard had to go to America so we went back to square one. So we brought in a guy called Bumps Oakley who was a friend of mine but he wasn't up to par like Delano so I said "Nah that's it ".

Look out for part two of this interview where we discuss BB's solo career and the revival of the Gaylads - coming soon... [READ PART II HERE]

THE VIEWS EXPRESSED HERE ARE THE VIEWS OF BB SEATON AND DO NOT NECESSARILY REFLECT THE OPINIONS OF REGGAEVILLE OR ITS WRITERS IN ANY WAY!