Review
Album Review: Teacha Dee - Rastafari Way
03/19/2017
by Gardy Stein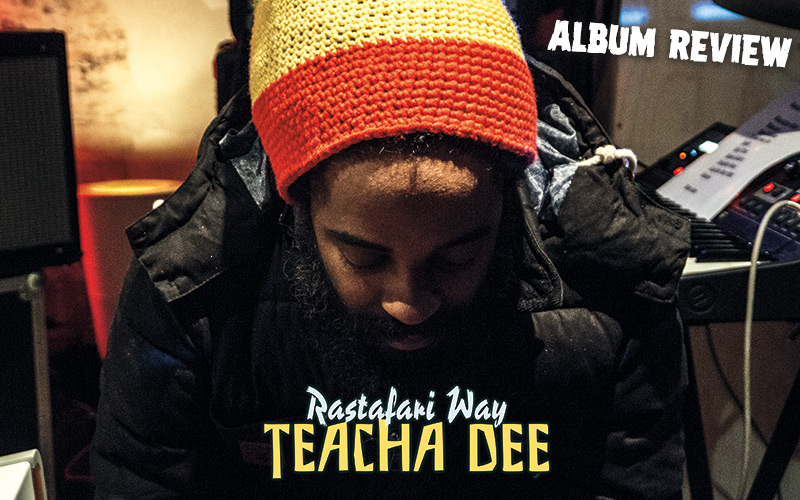 Damion Darrel Warren didn't choose his stage name lightly. Teacha Dee is indeed a teacher, trained at Sam Sharpe Teacher's College in Montego Bay, Jamaica. However, he gave up blackboard and chalk after 12 years of educating children to pick up the mic and educate listeners of Reggae music instead. In October 2011, he released his debut album Reggae Souljahs: Beating Babylon With Music and has been touring and recording ever since.

With Rastafari Way, he now presents his sophomore album to the world. Released under his own label Tenfloor Records, Teacha Dee activated links made during his tours across Europe for its production. Thus, most of the thirteen tracks are produced by House Of Riddim, with the notable exception of Stop Follow People (Boomrush Productions), Lightning Earthquake And Thunder (Greezzly Productions outta Italy), Jah Jah Is Calling (Kathmandu Productions) and One Big Stone (Swiss Evidence Music). The best known tracks so far are the fruit of another collaboration: together with Perfect's Giddimani Records, tracks like Emperor Selassie, the funny Traffic Light Dread ("every traffic light is a Natty Dread") and the successful single and title track Rastafari Way have been born.

A lot of the issues treated can be deduced from the song's names. Apart from a heavy focus on Jah and Rastafari, the teachings abound in his call to not believe in Rumours, his admonition to not put off no thing for tomorrow that you can Do Today and his warning of the tragic outcomes of our over-consumption in Heart Desire.

The only feature of the album, Echo Minott in Never Feel Alone, brings some variety to the otherwise rather uniform delivery of the tracks. With 13 Months Of Sunshine, the album closes on a blitheful note, hailing the motherland Africa and its beauty.

Rastafari Way is an upright album that profits from the solid instrumental foundation laid by the House Of Riddim band and others; it comes without surprises and continues Teacha Dee's chosen path from singing teacher to teaching singer. Who wouldn't want to become student again with an instructor like that?
---
Release details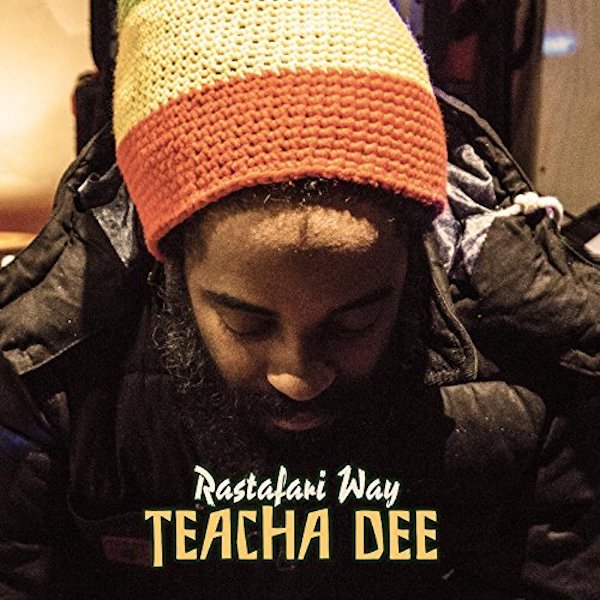 Teacha Dee - Rastafari Way
DIGITAL RELEASE [TenFloor Records]
Release date: 03/17/2017
Tracks
01. Keep Me Away
02. Rumours
03. Stop Follow People
04. Do Today
05. Rastafari Way
06. Heart Desire
07. Jah Jah Is Calling
08. Traffic Light Dread
09. Emperor Selassie
10. Never Feel Alone feat. Echo Minott
11. Lightning Earthquake And Thunder
12. One Big Stone
13. 13 Months Of Sunshine
Featured artists
Echo Minott