Review
Album Review: Joseph Israel - Paradise
07/25/2016
by Gardy Stein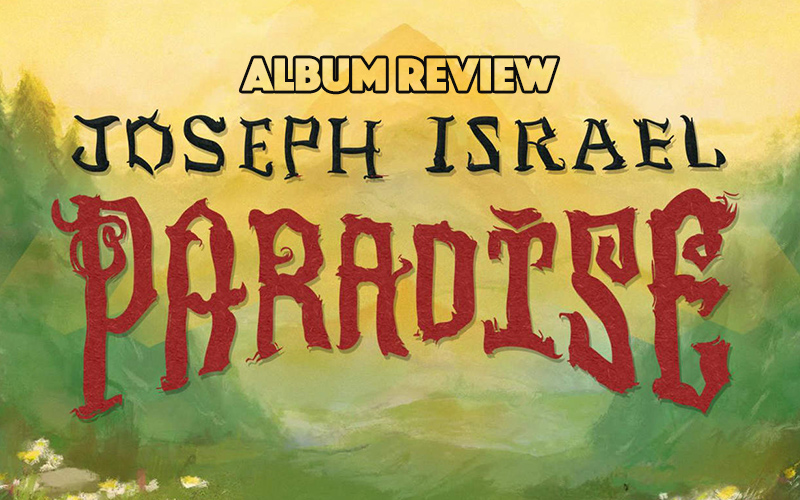 Who is this artist that managed to whip up a stunning collaboration with two of the greatest singers in contemporary Reggae, Tarrus Riley and Gentleman? Oklahoma-born Joseph Montgomery Fennel adopted his nom de plume Joseph Israel when he started his musical career, a name that translates to the deeply spiritual and religious contents of his songs.

After his last album Kingdom Road in 2013, he now releases his third long player filled with 14 tracks of conscious and uplifting music. Masters of their craft such as Dean Fraser, Everol Wray and Nambo Robinson lent their skills to the production, as did bass player Christopher Meredith, who played with Ziggy Marley when he got to know Joseph and dragged him to the Tuff Gong Studios where he recorded his debut album Gone Are The Days in 2005.

The new release, recorded by Peter Temple, is as well as it combines various styles and thus piques listener's attention until the last song. Predominantly Reggae, it contains jazzy hues (We Need You), Country/ Western excursions (Help Us) and even Latin touches (Feel At Home).

Starting off with The Son, which sounds like the fusion of a Protoje and a Bob Marley tune, the title track Paradise continues the praises (including a truly celestial brass section), before Give Love turns to more worldly, universal truths on a joyful riddim. Likewise, the above-mentioned combination People Need Hope, one of the highlights both in music and message, brings the best out in the three singers and leaves us with the firm conviction that the hope needed is indeed within our reach.

Journey begins with the distinctive melody of Gentleman's MTV Unplugged album-intro and brings to the fore backing vocalist Rochelle Bradshaw, who does an amazing job throughout the release. The Marley-esque instrumentation is tangible once more in Fire Burn Dem, making it an instant Roots favourite, while Success picks up on some meditative Nyabinghi vibes.

Yes, the metre could use some amendment at times, but the overall package is a very pleasant one and the rough edges of Joseph's voice add to the authenticity of the release. With the last track Shalom Shalom, the humble red-haired Dread reconnects both with biblical themes and the journey metaphor evoked before. Paradise is a pleasantly laid-back album that might not ripple international airwaves (apart from People Need Hope, maybe), but is an ideal companion for devout Rastafarians and world citizens. Says the singer: "What I share with my audience is to draw everyone closer to the source of truth - that we are all brothers and sisters and that division and lies cannot stand." Zion-ites!


---
Release details
Joseph Israel - Paradise
DIGITAL RELEASE [Lions of Israel, Inc]
Release date: 07/15/2016
Tracks
01. The Son
02. Paradise
03. Give Love
04. Feel at Home
05. People Need Hope feat. Gentleman, Tarrus Riley
06. Help Us
07. Journey
08. Fire Burn Dem
09. We Need You
10. My Joy
11. Success
12. Just You Wait
13. Today
14. Shalom Shalom
Featured artists
Gentleman
/
Tarrus Riley