Wha' Gwaan Munchy?!? #26 - Welcome To Jamrock Reggae Cruise 2015 Special
12/16/2015 by Munchy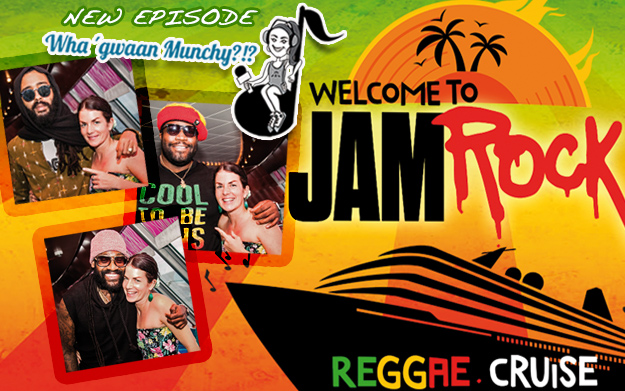 A brand new edition of Wha' Gwaan Munchy?!? filmed at the Welcome to Jamrock Reggae Cruise 2015.


Coming in from international waters, we take you on the magnificent Jamrock Reggae Cruise and share thrilling live performances as well as interesting stories by our interview guests: Tarrus Riley, Gramps Morgan and Protoje.

Tarrus Riley to keep annual Let Live Music Live Concert and raise funds for child's brain surgery.
Morgan Heritage touring Africa and partnering with the UN.
Protoje planning US tour with Rebelution and more shows in Jamaica New Sevana single Chant It soon.


WATCH THE FULL SHOW HERE: