Tarrus Riley - Interview with a Healer
08/31/2020 by Gardy Stein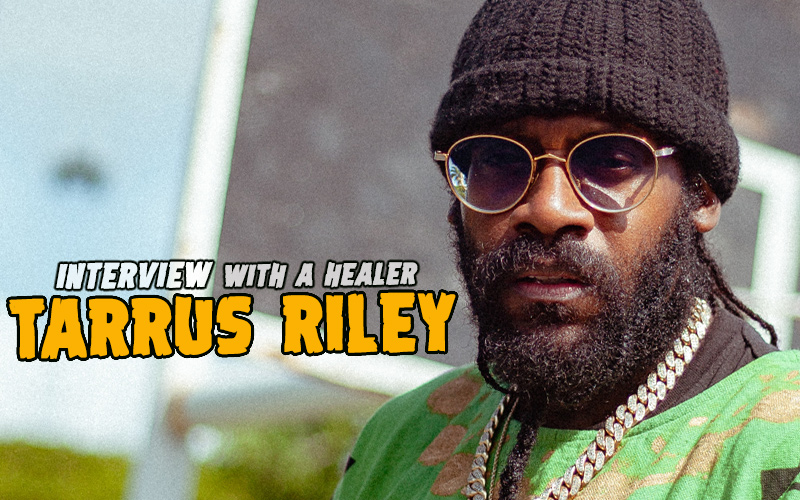 Consistency is the term that comes to mind when talking about Tarrus Riley. Every tune this artist releases is a potential hit, his lyrics are profound, consoling, uplifting, teaching or compassionate (but never slack!) and his voice is a God-given gift that sounds great whether on stage or in studio. Add to this that he is a devoted father, a community activist and an eloquent interlocutor and you encounter a true role model.
His new album, a product of the Corona-lockdown, comes at a time where people are in dire need of what its title promises: Healing. The 12-track release is a reflection of happenings in the here and now, rich in music and lyrics, and adds to the already impressive catalogue of "Singy Singy".
Reggaeville had a little chat with the artist to find out who is part of the project, where you can hear his children join him on the mic and what else has been going on in Tarrus' creative life this year (including an unintended lesson on Jamaican cusswords):
Blessed greetings, Mr. Riley! Before we talk about your new album, let us catch up on some recent developments. This video you just put out, The Fresh Prince of JA - how did the idea come up for this one? It's hilarious!
Mi bredrin News had the riddim and he called it The Fresh Prince of JA, so I just gave it the Fresh Prince Style! Simple...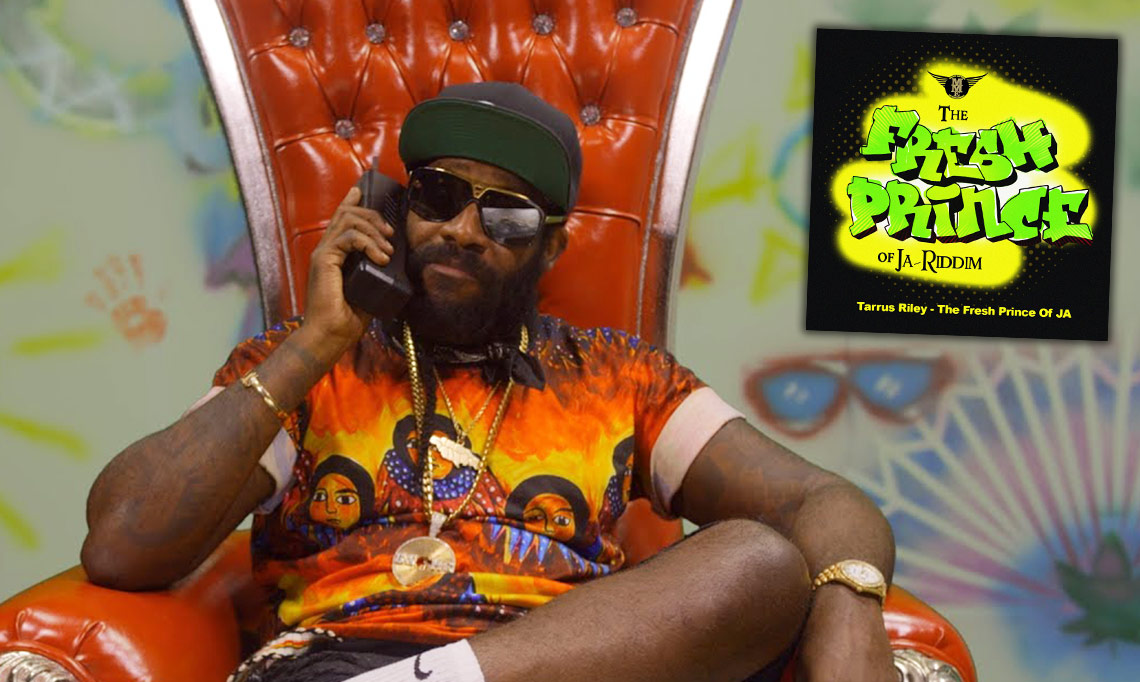 And the video? It's like you translated the original into Jamaican!
In The Fresh Prince Of JA, we give you the same vibes. The Fresh Prince is something everybody loves and we wanted to pay respect in the right way, we wanted to do it justice and also give our likkle vibes. It was a collective effort with me and my friends, it was fun doing it. Big up my bredrin News from Money Matters and Dutty Rock, Damaniac Vizuals, big up everybody! Michigan ina di video, Chi Ching Ching is in the video, Left Side is in the video... whole heap a people, whole heap a niceness!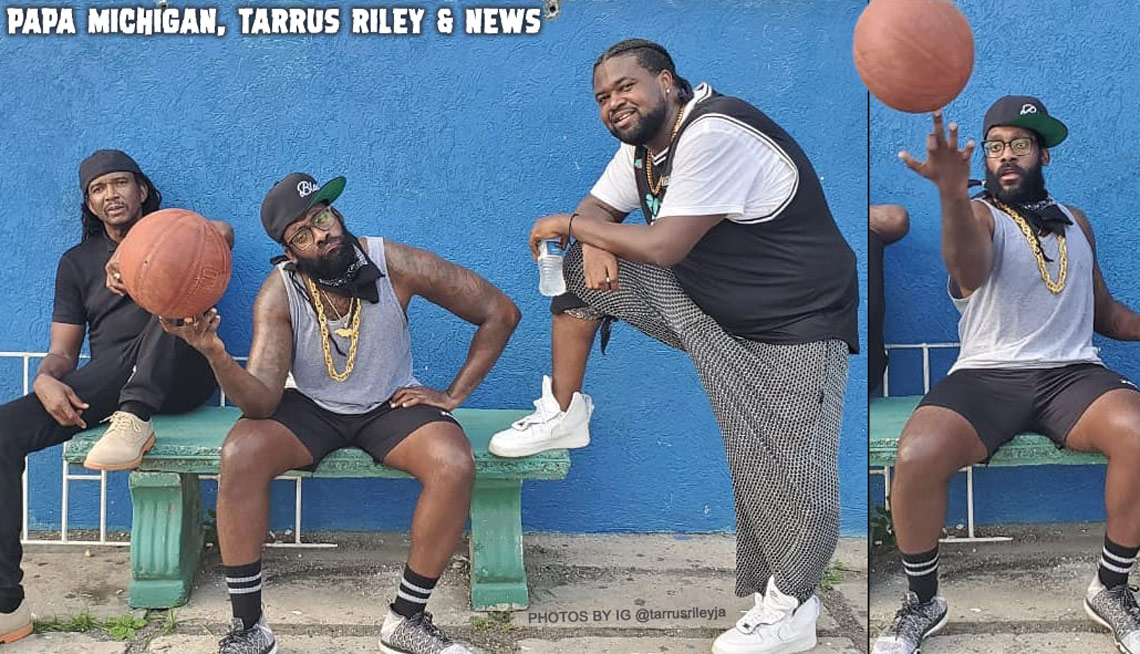 True! For me it was like a throwback to my teenage years when I used to watch the series. Actually, I just ordered the first season on DVD to watch with my son! Will you continue this character?
Continue, hm... I don't want to overthink things. I like to be a free spirit, I like to be freely cretaive, so I don't like to think too much about what I'm going to do. I have a likkle saying "Leave space for Jah to walk into your life!", so you don't overplan things, you leave a likkle room for a likkle blessing or a likkle creativity. I don't like to close the door for that, I want to always have it open, just in case.
On your IG you did a statement about the incident where a school child was not allowed to school because of wearing dreadlocks. Is there still a discussion going on in Jamaica about that?
It's still going on, it's in court now! I don't know what's going on right in this moment, but you know, it's definitely still a subject. It was very distrubing news to learn that, it trouble me as a man who wear locks, my likkle son have locks, mi family have locks... I was saying Locks Lives Matter. People should be able to wear their hair naturally. If you are going to school your hair should be clean, but it could be natural and nothing is wrong with it, because nothing beats natural!
You also appeared on the virtual Reggae Sumfest. How did it feel for you to perform without a crowd?
Similar to what we're doing right here! Naturally I would be on tour and you'd be at my concert in Hamburg, interviewing me. But we have to talk over Skype or Zoom and things like that, so it's the same kind of thing. We just performed and we know a lot of people tuned in and watching... we would just give our best as usual! We tried our best, regardless if it's Zoom style or WhatsApp style, we still keep it musical even though it's virtual.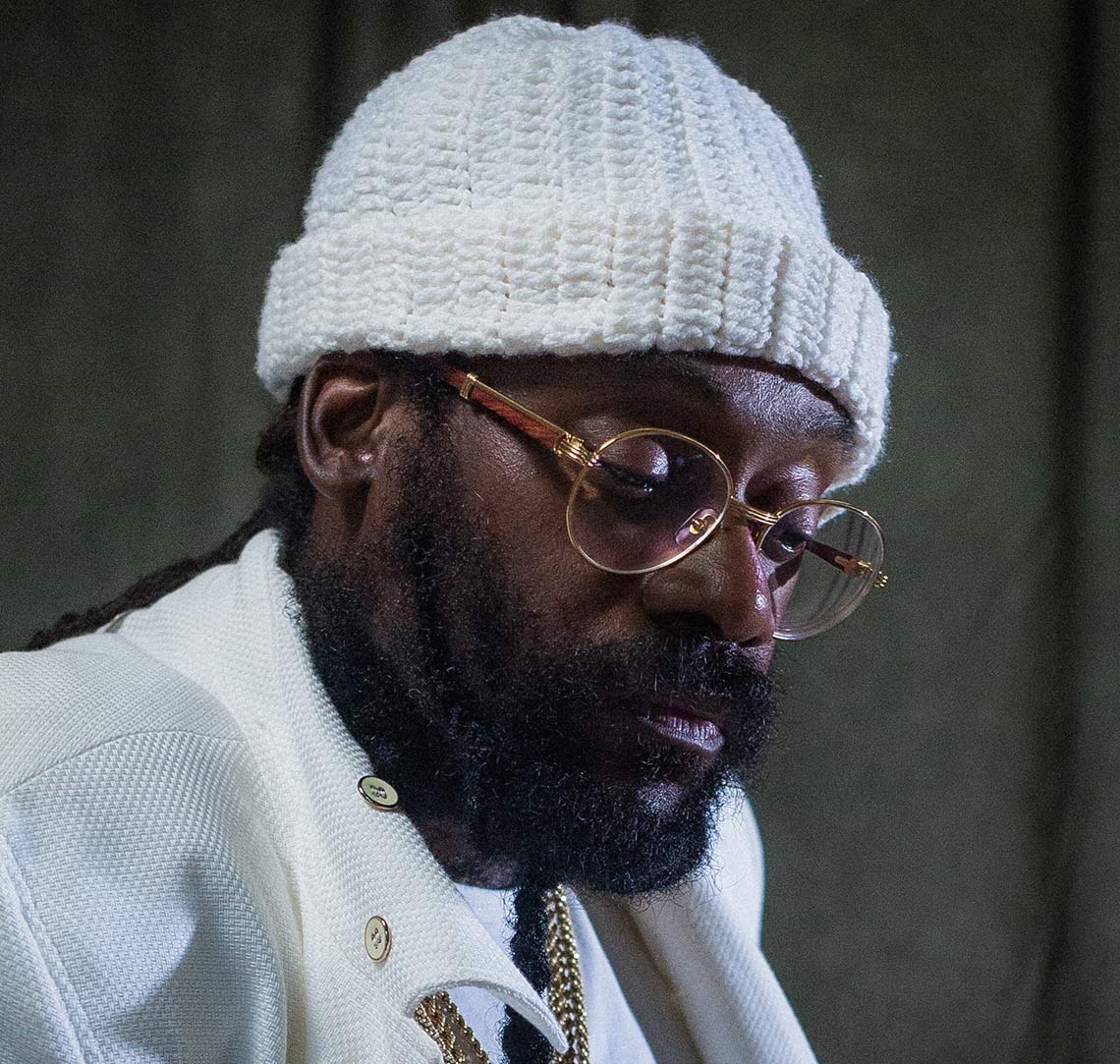 Did you get feedback from people who watched it?
Dem love it! Everybody love it. I played a new song off the album Healing, Remember Me with my guitar, that was intimate, the first I really did that, so that was cool. And I was doing a lot of that since it's quarantine, writing music and... you know. Dem vibes.
Turning to Healing now... the whole album was created in lockdown, right?
Yes! I was supposed to be on tour, but the whole world shut down so we just get creative! Music is my job, but it's also a hobby fi me, so I passed my time making music. I just tek up my guitar and start write music, link me bredrin dem and dem get super creative, we made some nice music and turned it into an album. I'm excited just for people to get it!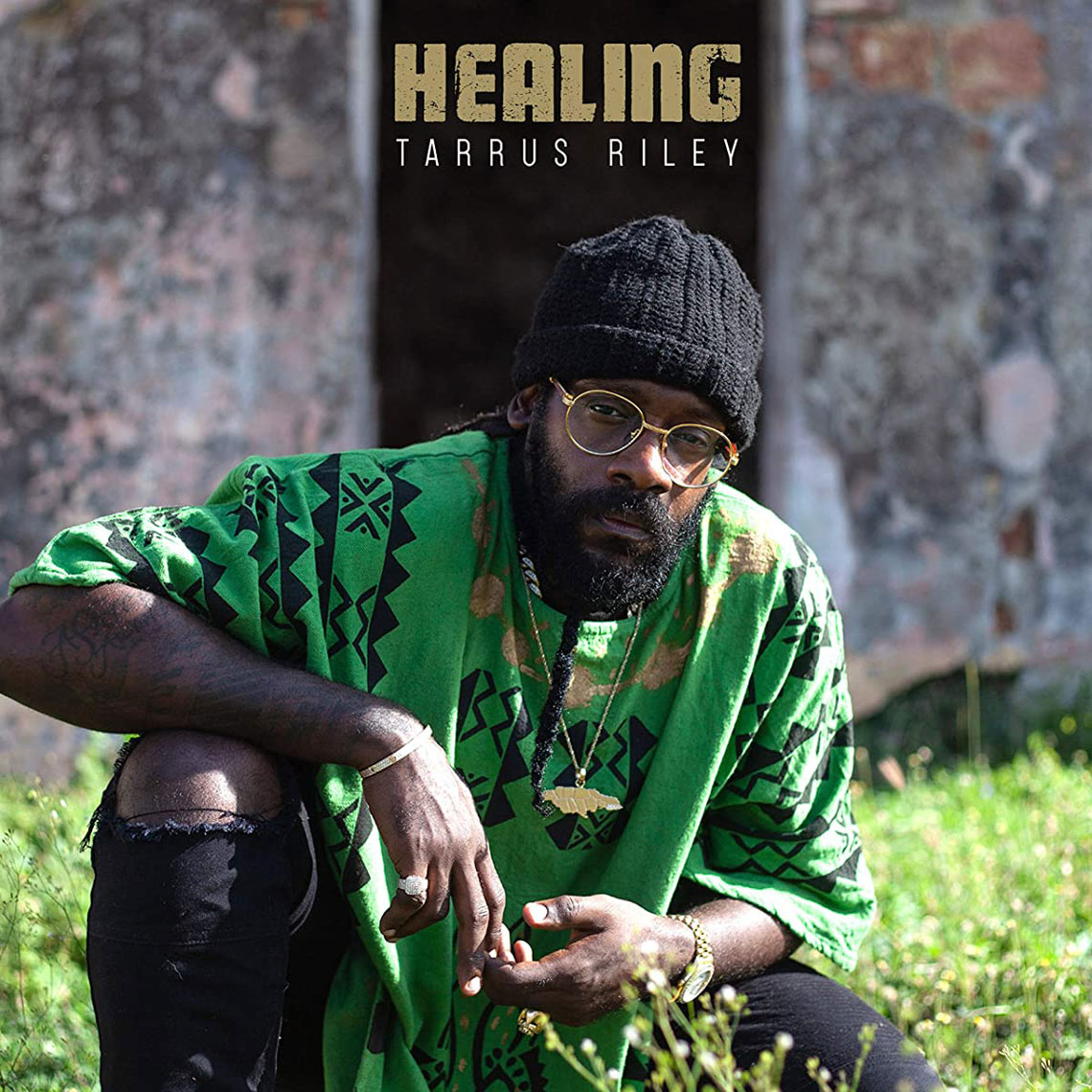 Did you have some song sketches before or is it all new?
Completely brand new, produced right now. Real time. Everything I'm singing about is right now, in the moment.
That's a great achievement, 12 tracks in such a short time! Now, please enlighten us, who is the Great Equalizer?
Well... I don't want to trouble people imagination, I want people to keep imagining dem own ting. But what you need to know about The Great Equalizer, in great tribulation when bad things happen, we all become equal. And when great things happen, we all become equal too, because everybody want the same thing. So that song is very simple and it explain itself. It says "It doesn't matter anymore whether you're rich or poor because the Great Equalizer will settle the score." You see Covid-19 and everything going on, you see a thing like toilet paper becoming precious. Maybe you used to take it simple, or soap... you know, contact, being together in a group. Now you know it's a valuable thing! So, The Great Equalizer is just the seriousness of the times that makes everybody be on one level.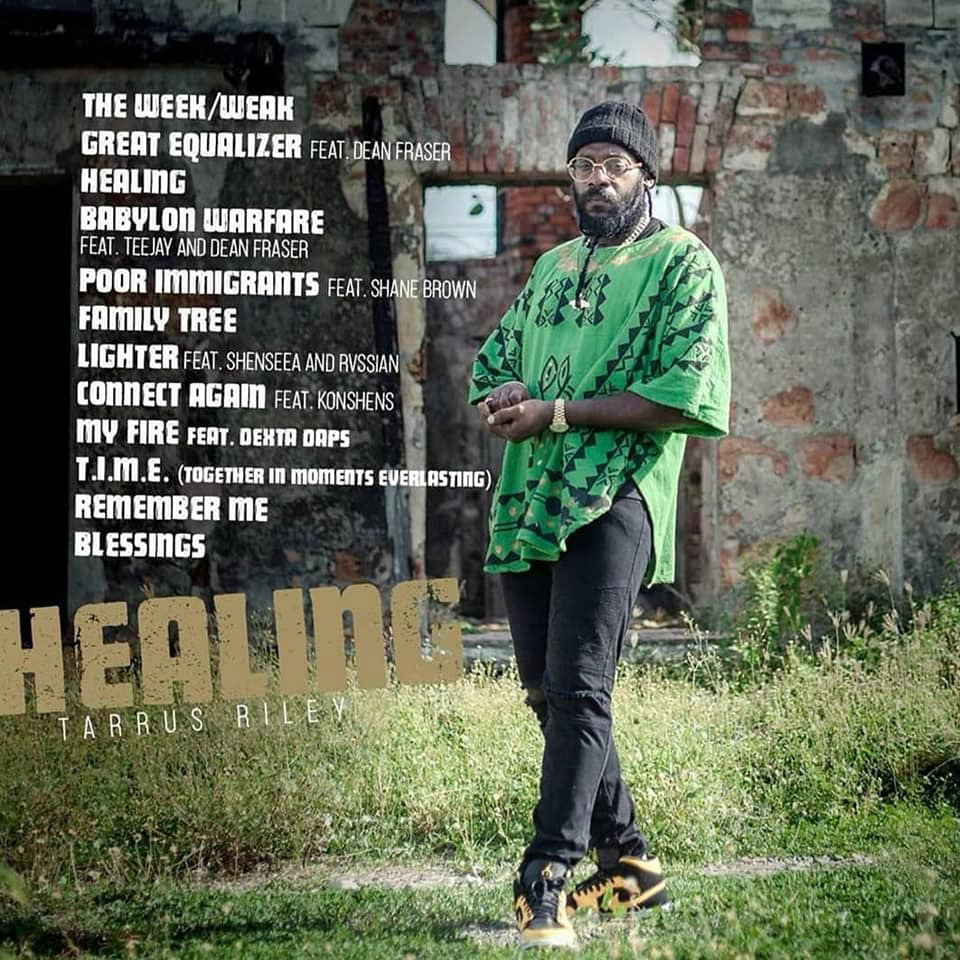 The song sits on a very funky kind of beat...
Funky? You can't say funky to a Jamaican, it sound like it smell awful or cheesy.
No! I didn't mean that...
You have to say spicy or vibzy, don't say funky. (laughs)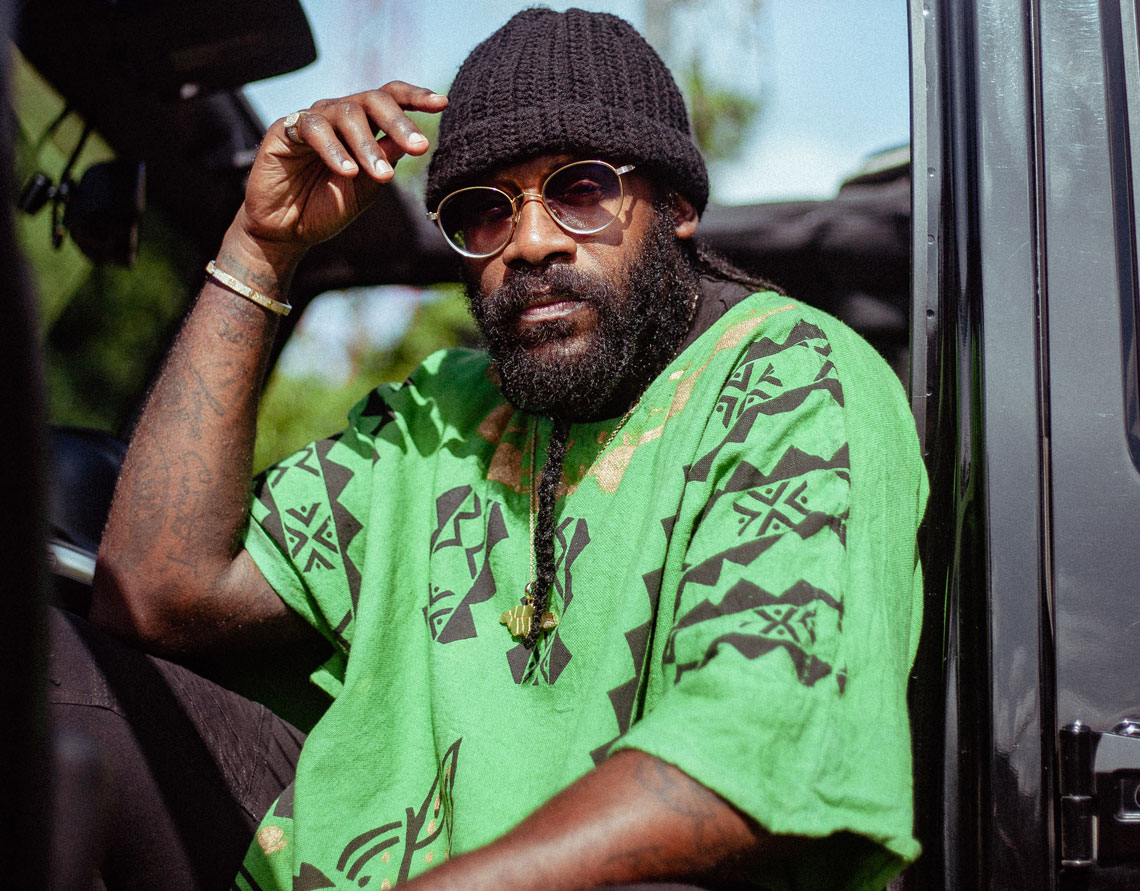 I meant the Disco-Funk beat...
(laughs) I'm teasing you, I'm teasing you! I understand, it's a real nice riddim and you know, featuring Dean Fraser, he is playing the nice nice nice saxophone melody again. My big bredda that, mi boss, mi father, mi teacher, you know what I mean.
Is Funk a style you listen to privately?
No, I just listen to music you know, I don't have any boundaries in the music I listen to. I like to listen to music that is conscious, but I listen to all kind of music. I listen every kind of music that you can think about, from Peter Tosh to Roddy Rich to everything that's musical. I love music!
Which was the first song you produced for the album?
Healing really came to me first. If you listen to the words: "Staring at these walls wrestling with my thoughts, is Jah still with me?" It was a real thing, looking around and saying 'Yo what's going on?' So the songs explain themselves and that's why they are fresh, right now thoughts. That's what make it so special, it' the first time I ever do that. Just make music about now, in-the-moment-music.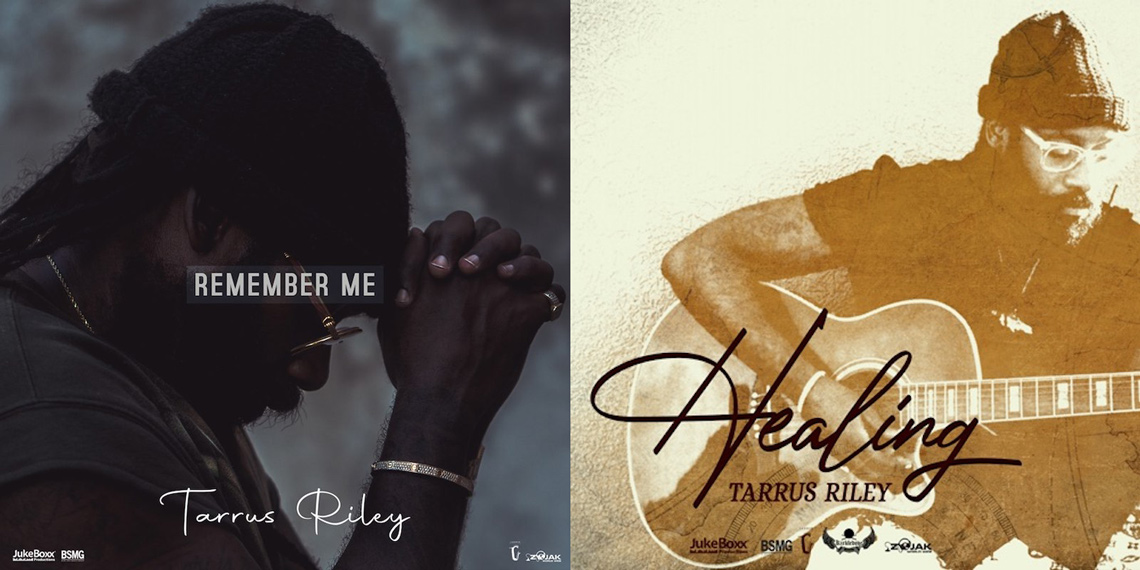 You have some special guests also, as usual. Can you introduce Teejay?
Well, Teejay is an up and coming Dancehall star he call himself the Uptop Boss, he is part of Romeich Entertainment camp. Teejay is one of the ace DJs from Montego Bay, great lyricist, so right here you hear him in a Reggae Style in Babylon Warfare. And you hear Dean Fraser singing now! Babylon Warfare, we fight Babylon with music, with word, sound and power, so that's Teejay. Check out him music, him rough!
How was the link to him made?
We link, we are one family! As Romeich say, it's one team and one dream, so we are a musical family, we know each other, and if time permits to make some music we do it.
Speaking of dream team - Konshens is joining you again to deliver one of the most outstanding tracks of the album...
He is my bredda! I'm actually at Konshens' studio right now, you know, we are here at his New Government studio. We made great music in the past, we made hit songs, and we nah stop. We have a song on the album called Connect Again. Good vibes! You might see Konshens walk in before the interview done, you never know...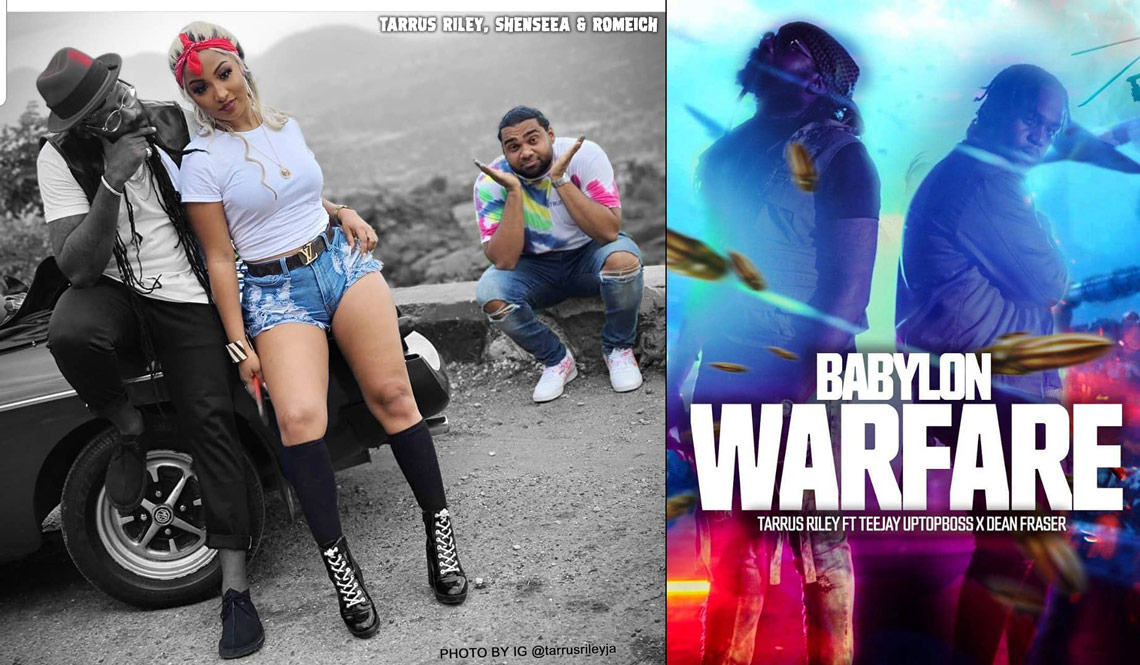 While the majority of the album is produced by Shane Brown, one track was contributed by Rvssian. And Shenseea is joining you on it...
Me and Rvssian have been making hits throughout my career. Good Girl Gone Bad, Don't Come Back, it's Rvssian who produce that. So me and him forward from that time til this time, so it's nuttin new again. If I do a project, me cyaan leave out Rvssian, him a mi likkle bredda and him know what him a do. And then Shenseea again... easy does it! One two three, her voice is amazing on this one too. A good vibes!
I love the riddim, it's almost like a 90s Dancehall throwback. The last feature is Dexta Daps - have you collaborated with him before?
He is another musical bredda. Big up Dexta! He put out an album earlier called Vent, and I have a song on his album called Undefeated, a great song, so Dexta is on my album now on a song called My Fire. The song explain itself, sometimes the system and life tries to out our fire, but it burns hotter than that.
A very current topic is also Poor Immigrants, it's very relevant in our times. Do you follow the challenges immigrants face around the world?
First of all, that song is originally done by my father Jimmy Riley, rest in peace. He wrote that song, Poor Immigrants. It's very personal to me and my family, because my father was one of the main muscle and machine in my family going abroad! He would bring his family abroad through music and one time him de a foreign and him understand how people live. And when you reach at the consciousness of the world, we all are immigrants. A lot of us are not in the same place where we originate from! And immigrants make the world go round! Immigrants are the beautiful people who come from different places, bringing dem culture, dem flavour, dem style, and people should respect the immigrants! America couldn't survive without immigrants! Neither Europe, neither Jamaica. So you know, as Rasta Youth, we believe that until the philosophy which holds one race superior and another inferior... you know the vibes already. So we nah deal with any classicism, no socialism, no prejudicism, we are dealing with reality-ism. Ism meaning the way how we live. We are dealing with loveism and equal rights-ism. Ism meaning thought to action. You waan make a ism? Put some thought to your action. If you want to have interview-ism, you just think about what you are doing and put some action to it. So me want put respect immigrant-ism! Every other -ism is -skism. But I don't wanna lose you, caa I'm giving you a lot.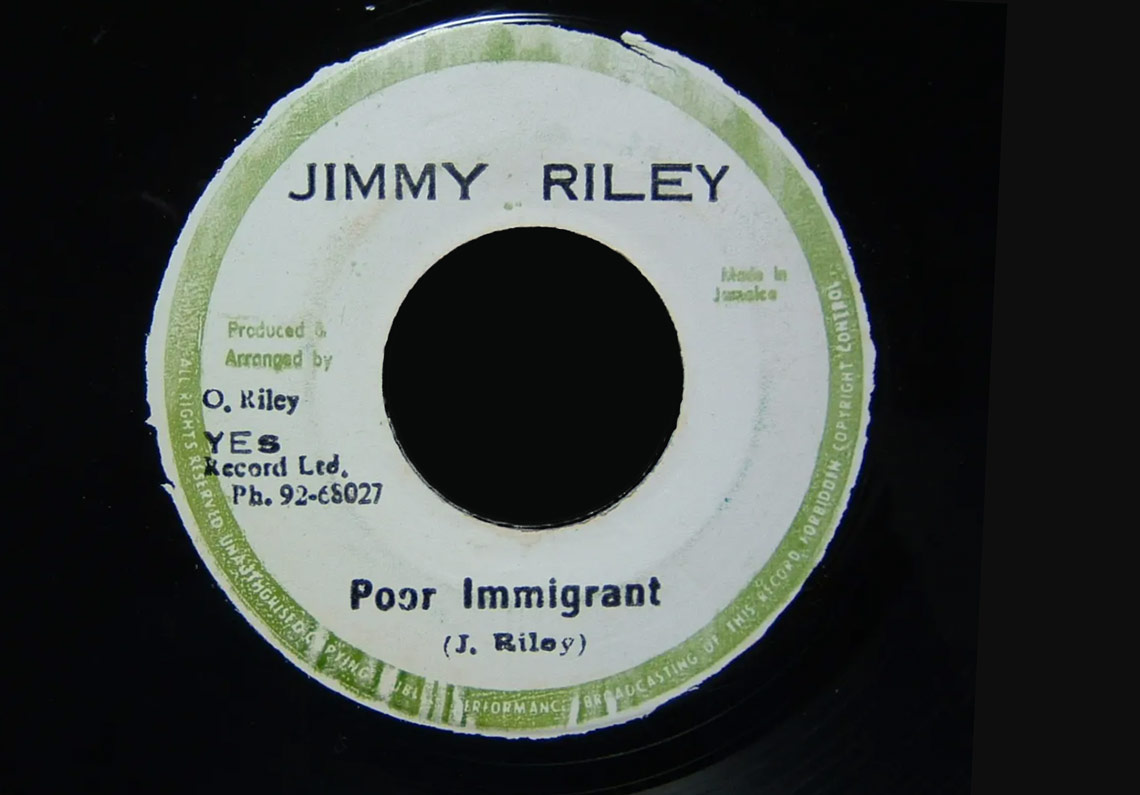 That's fine, please proceed!
If you check out -ism is when you put thought and action to a thought, so you can have any -ism that you want. So we want equal rights-ism, we want to free every border, because every person who is born underneath the sun, no matter which territory you born, you supposed to be able to travel anywhere you want to go, because the world is here for everyone. So we say Poor Immigrants, have mercy on them, don't treat them bad because you think they don't come from where you want them to come from, cause all of us are immigrants. I'm an immigrant! I'm supposed to be in Africa because I'm a black man. We are all immigrants.
If you could advice the government of a state where a lot of immigrants come to, what would you tell them?
Any government I would advise, I'd tell them to look at Haile Selassie and see what he did as a leader. We can't have a government without any kind of moral consciuousness. I know they like a lot of book and pencil and paper and stuff, but you want to have some kind of humane ethics, moral ethics, people consideration kind of vibes. You can't just have laws and rules and not think about the people. That's it. Any other advice, listen to your own voice. Everybody have a voice inside of them, it can talk to them better than me, so listen to the voice inside of you.
And what would you advice the immigrants?
That's my family, that's why I said we all are immigrants! Keep your head up, work hard, don't thrust stone behind you, as they say in Jamaica. Send home something to yaad that mean you can set up just in case. And not even just in case, just because you should.
Which brings me to Family Tree, one of my favourites...
Family Tree is a big song!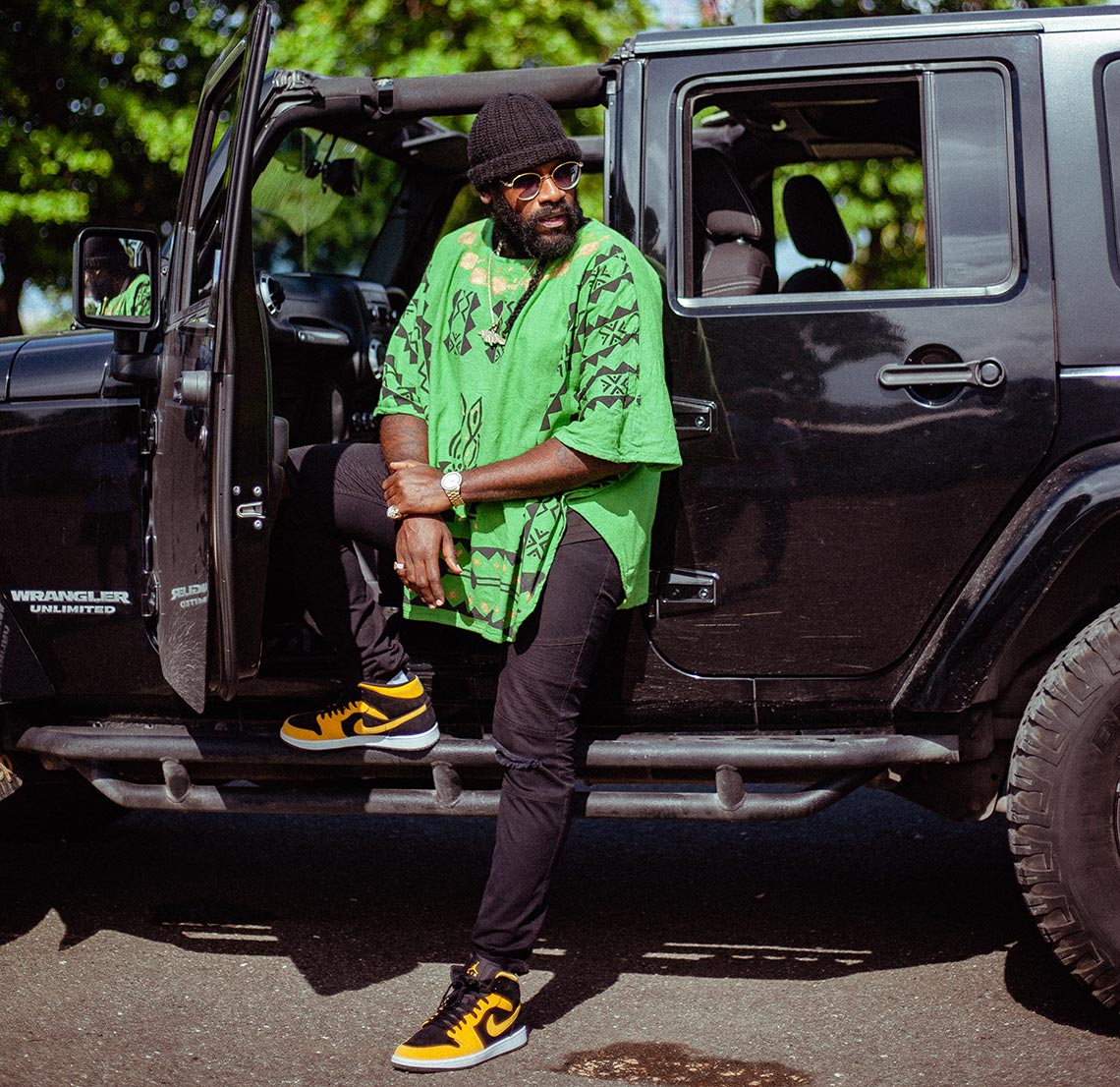 Definitely. Are you into ancestral research a lot? Did you ever do a DNA test?
I have a good understanding of my family's history. But in Family Tree, there's a line in the song that I hold dear to my heart, it says "Blessed is the strong foundation". So it's not just ancestry alone, it's immediate family, your mother, your father, that kind of thing. So, Family Tree, you have family, you have extended family, and if you check it out, we as human beings we are all family also. We know our roots for sure!
Another nice song is Together in Moments Everlasting, T.I.M.E. - what state of mind were you in when you conceived the lyrics?
You know, that song was written by Shane Brown from JukeBoxx Productions, so when you see him, ask him about that song. He sound like he was thinking about someboday... this song is very emotional, I don't know. He sounds lovesick in that one! (laughs) You need to ask him.
The first single release was Remember Me. Can you tell us something about the creation process.
It's a song that me and my youth dem used to sing around the house. It's fitting for the time because a whole heap a people are worrying and praying, and if God was a man his ears would be hurting him right now because people are just saying "Remember me, remember me!" So the song is saying Remember Me, a whole heap a people pray Remember Me. It's probably one of my favourites, if not my favourite song on the project because it's soulful and I like the words. It sounds like a devotion if you wake up in the morning and sing. It is a fun song because my kids got to sing on the chorus...The Riley Choir taking it higher! (laughs)
They will become the next Riley generation of singers! The last song on the album is Blessings - it leaves us in an optimistic spirit.
That's how we feel! I believe that there is a blessing on the way. I stay confident in the victory of good over evil. We always try find the brighter side, that's just how we grow up, and that's just why we want to keep that energy. To always want to be optimistic in life because life is the greatest thing ever. Mi have life, mi have a chance.
Thinking of the future, when touring will be possible again - is this an album you would plan a tour for?
Most definitely, but let's see. Any song that we record, we'll give it to you live on stage also, don't worry yourself!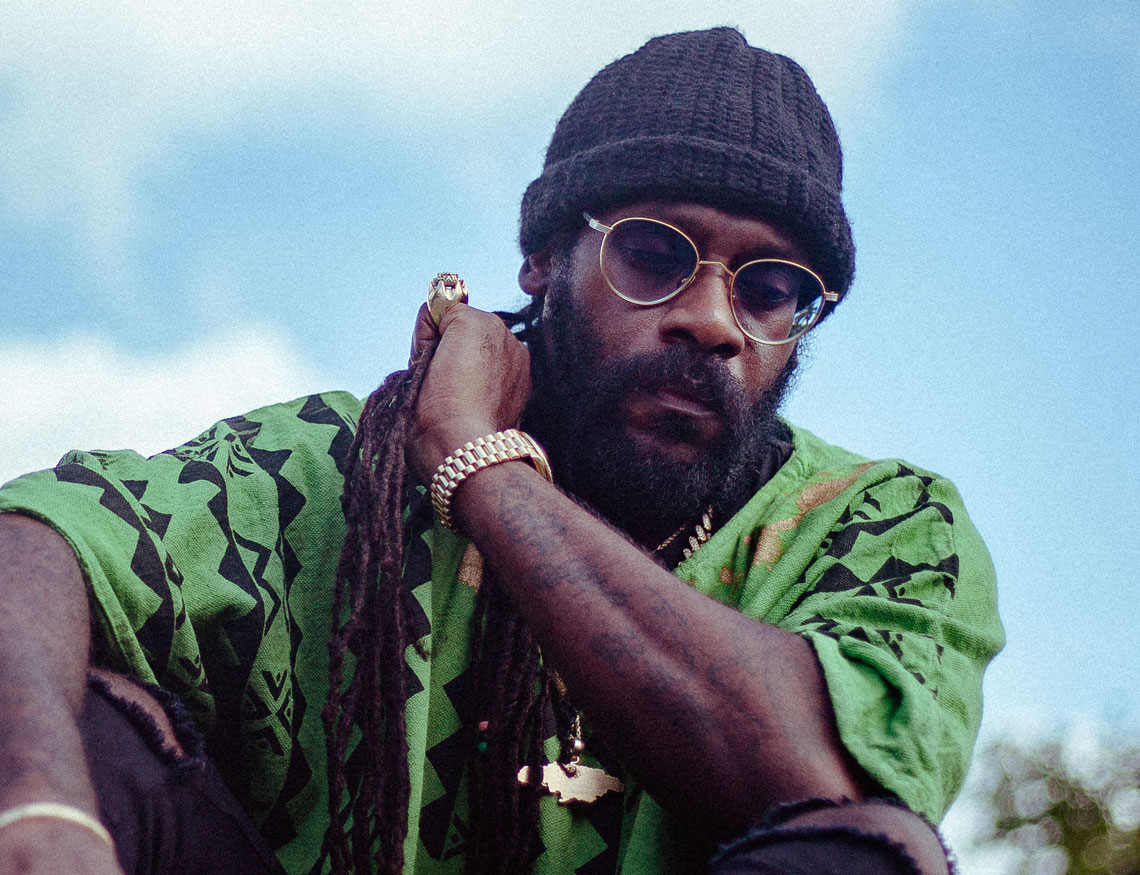 About your annual December concert...
You know my business! (laughs)
...is there a chance you can do it this year?
Let's see what happens in Christmas! Hopefully, in Christmas Covid 19 is no more. And we have a big celebration of the death of Covid 19, you never know.
(laughs) That's good, I'm in! Last question, I read in an article that you organized a writing contest for children once, the Freedom Writers Competition. Do you still do that?
I should do it again! I did it when I released the song Shaka Zulu Pickney, I call a lot of interesting names, and that sparked a vibes fi say 'Ok, let's do a writing contest!' Sometimes I have a good idea and I start things, but because music is so much in my life, I don't get to follow through with them. But definitely, that's something I want to make more often. The Freedom Writers. I always encourage youths to read and write because it's also a way how you can express yourself.
Anything else you want to tell us about your album, a message to your fans?
The message is in the music! Tell the people that there is a special message in the music. I'd love for you to go and purchase the album. A lot of Reggae people love the music, but they don't buy the music, so in that we can't talk about our music in the world stage. It's important that we do good on numbers and chart well, becaue this is world music, we tour for the world and support the world. But now we can't come to Hamburg and do a show, after the show we'd sell music and CDs and thing... So with all due respect, give thanks for the love through the years, just tell everyone them make sure and buy it because it's a collective effort and it's worth it. Thank you very much.