Interview with Stylo G in Mannheim, Germany
12/14/2013 by Raoul Guariguata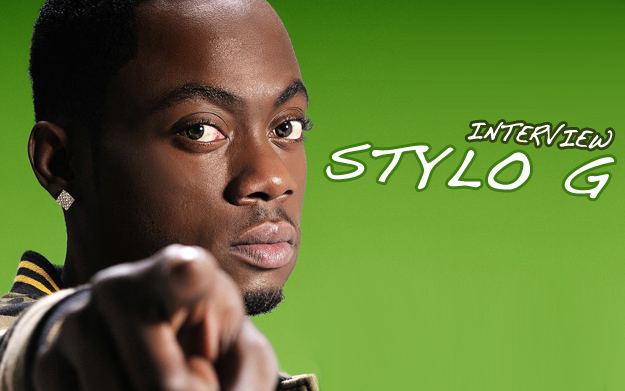 Stylo G, a British Dancehall- & Reggae-Artist, known for his hits "Call mi a Yardie", "Soundboy" and "Badd!!", was on a small club tour throughout Germany and Europe. We met with him on the 6th, December at the Rude7 in Mannheim to have a small chat with him on his career, views on Jamaica and UK and Dancehall in general.

Introduce yourself and why are u here.
The reason why we are here is to make everybody know we are the reggae artists and the young generation coming up. We love the support from the German fans and I represent for Reggae Music: Stylo G, born and raised in Jamaica and spent half of my life in the UK and the last two years were amazing for me. We dehya wid DeeBuzz, Destiny in the Rude7 Club, ram out, just came off of stage. Shellingz.

You have grown up in Jamaica and UK, between the two nations. How did that influence your musical upbringing?
It influenced me a lot as you can here with my new stuff like Badd!!, Soundboy and Call Mi A Yardie. I am just talking about my life in England and being a part of the culture for thirteen years now I learned a lot and I am just using my learning from the veterans like Rodigan, SaxonSound, Shaka. I learned the history of reggae in the UK and right now I am feeling good growing up and learning about it and making the right decision, which you can hear in my songs right now doing the transition from doing just Hardcore Dancehall towards doing songs that are connecting in Europe, and that´s a good feeling.

How is it for you being a Jamaican in London and how are your personal experiences in the city?
If you come London and you go to the Dancehall fraternity and say, u know Stylo G? He is the leader. It is (London) my foundation. I´ve did so much work in London , so what is coming out now is just the tip of the iceberg; all the hard work I was putting in since 2006. So you know me, growing up in London with Dancehall we just have to conquer it and step into the place and say: you know what! We need to do songs, which can connect in Europe; songs, which can take us to Europe ; songs, which can bust in Jamaica and they can say, yo, this is coming from England. I saw Maxi Priest, I saw Tippa Irie and them guys, they used to do it. I was just a young yute coming up and I just saw a gap in the market and I am going to take it up: UK Reggae and Dancehall. When I got signed up with the label I hooked up with Distortion from Amsterdam. Europe right now is just crazy. You can listen to Busy Signal with Major Lazer everywhere. It is just this new sound and it still is Dancehall, it is Reggae, but just some new stuff added to it. People love it, I am glad that people love it.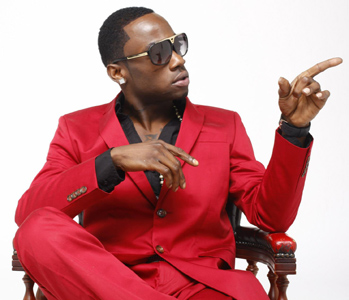 Is it going to be a bigger tour?
Last week I have done Belgium, Rome and Milan. Next week I got two more shows in Germany. Next year we will do Sweden. We are all over Europe and it is good to know that my songs are doing good and big up to the people who are supporting my record. And push it to this limit that we are doing club shows in Europe. Hopefully next year we will be doing some festivals.

Did you ever perform in Jamaica?
I didn´t have any chance up to now to play any shows in Jamaica. Since I signed my record deal with the label I have been busy promoting my singles, doing UK and Europe stuff. I was meant to go to Jamaica and the end of the year, but then this Europe tour kick in. I am just taking care of Europe. Badd! is big in Europe right now. Might as well go with the right decision. Step on with the single, promote it a little more and then move on to Jamaica next year. Move on to America next year. We are getting calls from Jamaica all the time. They want to book us for shows, work with producers. I am working with TJ right now, I am working with a lot of producers in Jamaica. I have done some work with Dave Kelly. There is a lot in the pipeline, but we are just doing it slowly, being humble with it and just taking our time, doing things step by step.

Reading your biography, your real name is Jason McDermott?
Yeah, Scottish.

It was you and your brother, who came together to the UK?
My family was already here and after my dad Poison Chang - RIP to my dad – passed away in America in 1998 life kind of changed. We decided we wanted a new life and most of my family was in New York or England, so my brother and me decided to come to England; my mother was already here. It changed our lives. And by the way: big up my brother Codey Star. He is the producer of Call Mi A Yardie. We are partners in musical crime. He is making the riddims and I am bringing the lyrics. He is mixing down the tunes, so big up my brother. We came to the UK 13 years ago a now we are here in the studio together making records and creating impact all over the world. I know my father would be proud of us.

Some of the riddims you used before had a very grimey touch to it. "Badd!!" uses the sample of Sister Nancy, but is also very electronic. Who worked on the riddim?
Distortion produced Badd!!, the same guy, who did Soundboy. I am working now together with Distortion, my brother Codey Star, I am working with everyone. I was the other day in studio with Dave Kelly. I am flying over to Miami to work there to do some more work with him. Those guys are veterans in the business, so we got show some respect. He is very talented. I am working together with UK-based producers Chase&Status. I already did some stuff with them. I done some stuff with Lethal B. I´ve done some stuff with Wiley. I worked with a lot. Chipmunk. It is just too much, sometimes I gets confusing. Wretch 32. Those are all big names in the UK. We a just go shine and conquer every area, step by step. And it is happening.

What comes to your mind, when you think of Brixton?
Brixton, London, is the place where you can find the most Jamaicans in the entire UK.

Notting Hill?
Big performances. Whole leapa smoking. Whole leapa puff-puff-pass. Whole leapa gyal, whining up. Jerk chicken, rum punch. Everyting!!

Big up everybody in Germany, every Soundsystem. It is amazing here with the Soundsystems and Dubplate and how the crowd responds. It is a whole new world here for me. Big up Reggaeville and your support.