Stick Figure presents Shine Soap
11/14/2019 by Press Release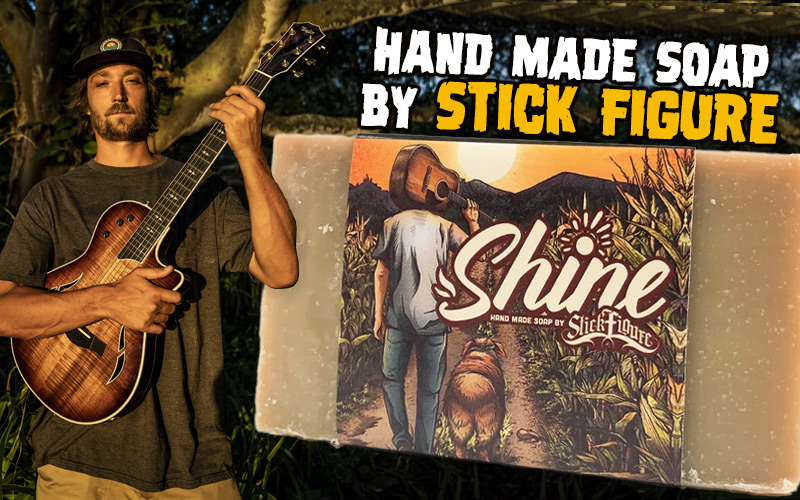 Stick Figure teamed up with RAD SOAP CO. to create their own soap called Shine. Check the press release below and watch the trailer at the bottom for all details.

But first things first... the most important question is: will Stick Figure's tour dog Cocoa be able to enjoy the new soap? The answer is YES! "Shine is safe for the whole family, pets included."

PRESS RELEASE
SINGING IN THE SHOWER! NATURAL SOAP COMPANY 'RAD' SHINES WITH 'STICK FIGURE'
From your speakers to your shower, the RAD SOAP CO. wants you to 'Shine on like the sun.'
The New York-based wellness brand is announcing a first-of-its-kind mash-up between the soap and music business, as it teams with California reggae and dub sensation Stick Figure. Shine by Stick Figure is a unique bar of handmade plant-base soap infused with organic oils and inspired by Stick Figure's organic new eponymously named track. For every bar purchased, customers and fans receive a free download of Shine, off Stick Figure's new release World on Fire.

With lyrics like "Shine on like the sun, holding on to a feeling, shine on everyone, find love to believe in," the catchy syncopated song encourages the listener to overcome adversity and become the best natural version of themselves. In the same sense, Shine by Stick Figure is packed with all natural ingredients that moisturize, smooth and gently clean your body. The soap is scented with sandalwood vanilla, coconut and shea butter that transport you to the islands, and is free of chemicals to allow your skin to shine organically.

"I'm so excited to partner with Stick Figure," says RAD founder Sue Kerber. "This is a very affordable introduction to both our all-natural soaps and Scott's fun breezy message of motivation. I hope fans and RAD customers will never stop shining."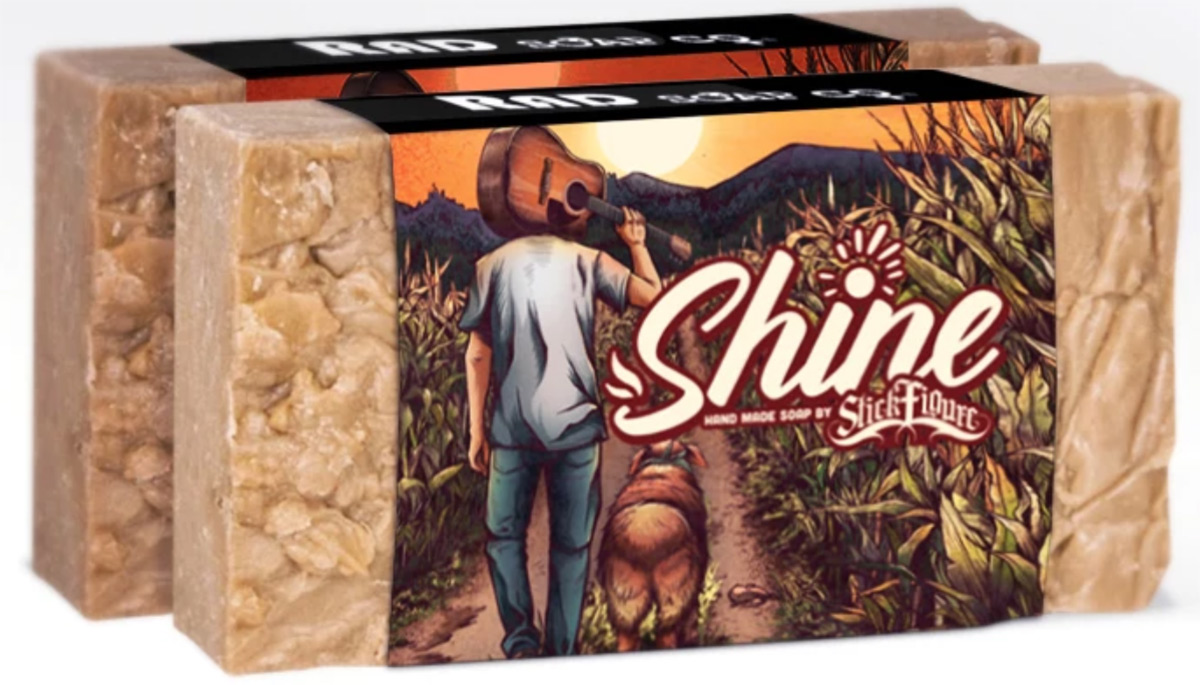 For just $6.95, Stick Figure fans can stay clean at the next festival, and families of all walks of life can enjoy the band's earthy tones as they rejuvenate their skincare routine.

"Good music and good soap can wash you clean and allow you to shine," says Stick Figure frontman Scott Woodruff. "I make songs the same way RAD makes soap - with a lot of love and only the best ingredients. I know this collaboration will put a smile on your face."

ABOUT RAD SOAP CO.
The RAD SOAP CO. has redefined the bath industry with handmade all natural hemp-infused soap products that are chemical and plastic free and environmentally sustainable. Each bar of soap lasts an average of 30 showers and saves untold waste from plastic body wash bottles. They are made with natural ingredients you could eat and never contain paragons, sulfates, phthalates, harsh chemicals or GMO's. RAD SOAP is headquartered at a 15,000-square-foot building in the Albany suburb of Menands, where 12 employees make, package and ship between 10,000 and 20,000 bars of soap a month.

The RAD SOAP CO. is a labor of love founded by Sue Kerber in 2009. Sue started her business in her kitchen while searching for a natural remedy to treat her son's eczema. Her passion for blending natural ingredients to create holistic skin care products has led her to incorporate the finest hemp extracts into RAD's products to promote wellness for customers.