Report: Damian, Stephen & Julian Marley @ Press Conference - Kaya Fest 2018
03/14/2018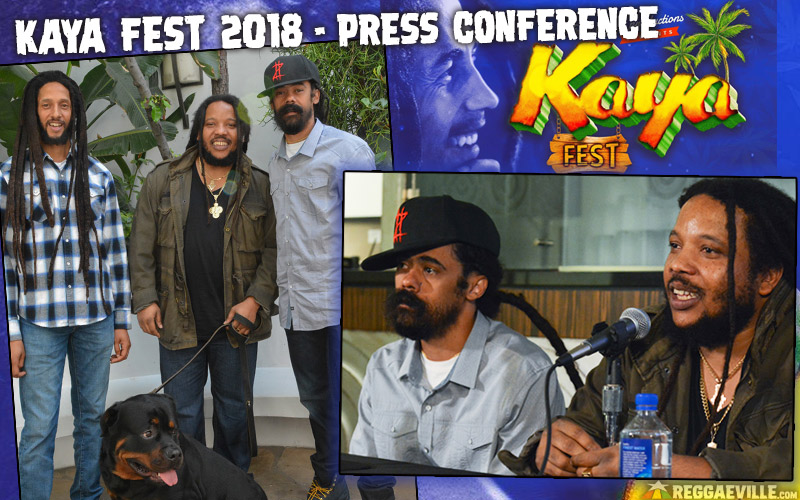 Kaya Fest held a press conference this past Monday, March 12, welcoming the festival to Southern California.

The press conference took place at the Sunset Marquis in West Hollywood with Kaya Fest founder Stephen Marley and his brothers and fellow festival performers Damian Marley and Julian Marley participating.

During the conference, the brothers discussed the festival's diverse line-up of reggae and reggae- influenced music (beyond many members of the Marley family performers range from friends Ms. Lauryn Hill, SOJA and Cypress Hill to Action Bronson, Chronixx and Common Kings, plus special guest Tom Morello).

For the first time the Marley Brothers will perform on one bill together in Southern California in over a decade.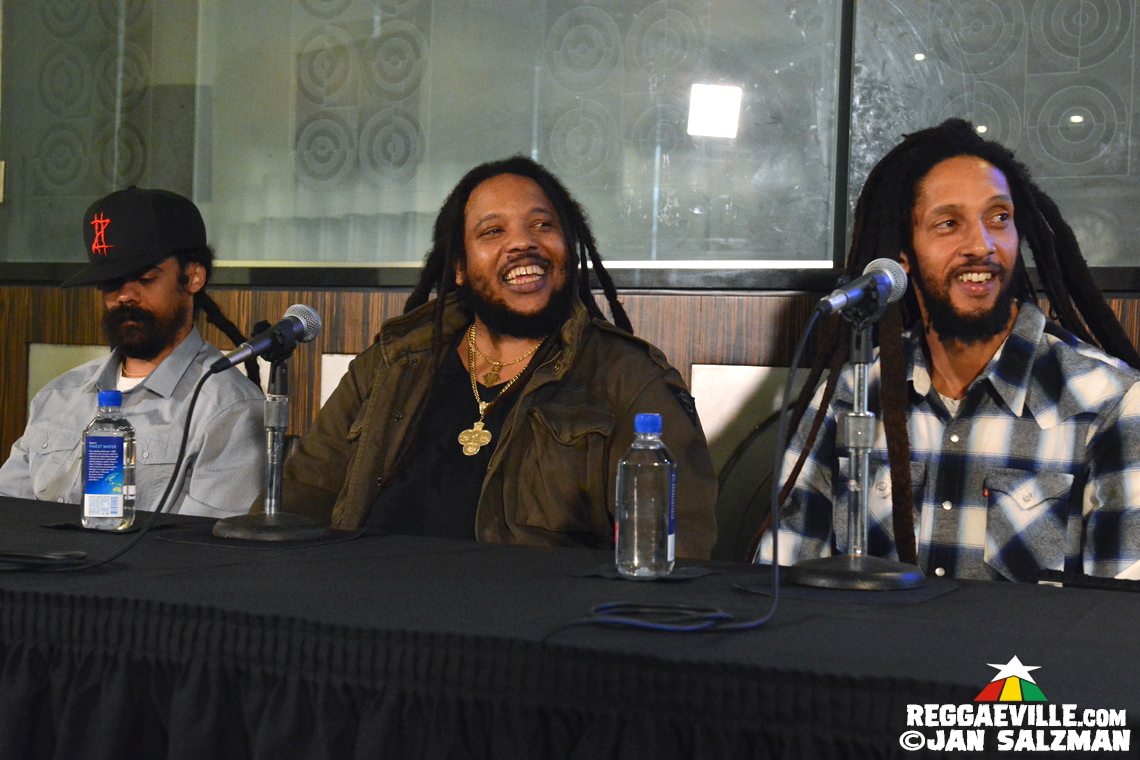 During the press conference Stephen Marley said: "Kaya Fest is the next platform that we use to bring people together, teach them, tell them the truth, you know. Not all miracles come from the sky. Some miracles come from the earth and herb is one of those.[…] We're very excited to come together (as brothers) and play music here in California.[…] It's definitely as close to Bob as we could ever get. When all of our spirits come together and we transcend that out there (to the crowd). We definitely feel it every time."

Watch below: Damian, Stephen & Julian Marley perform at the press conference: