Rebel Salute 2012 Launch & Live Stream
01/09/2012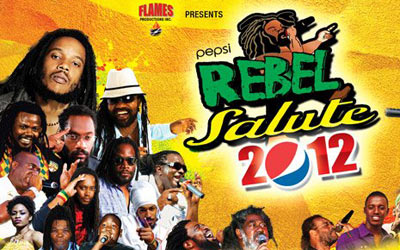 Rebel Salute 2012 was launched last week in Kingston, Jamaica. It takaes place coming saturday in St. Elizabeth, Jamaica.
Here is the official poster: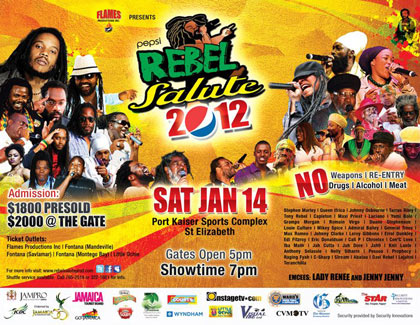 For all who can't attend: make sure to watch the live stream @ Rebel Salute TV
Watch an interview with Tony Rebel at the launch below and check the VIDEOS for more interviews with Queen Ifrica, Capleton & Tarrus Riley.