Buju Banton - Upside Down 2020... Release Date & Tracklist Confirmed
06/09/2020 by Reggaeville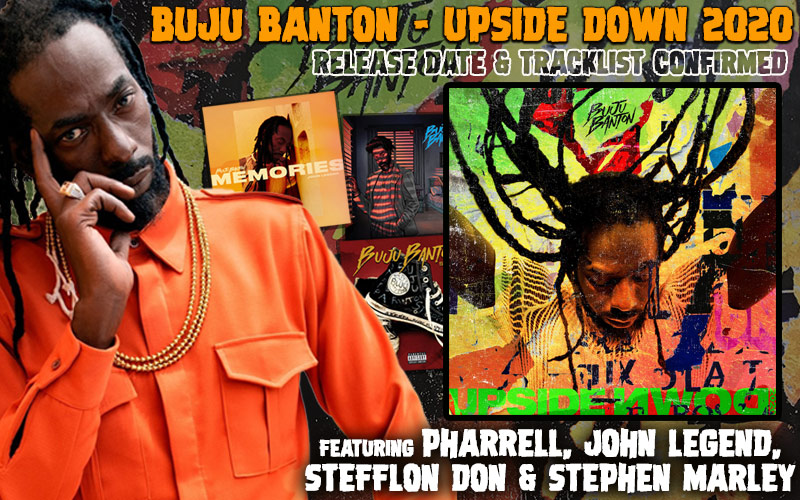 The moment is here… finally it has been confirmed: Buju Banton's new album will be out on June 26, 2020!

On tuesday evening Buju Banton announced the release date of Upside Down 2020: June 26th, 2020. The pre-order will start on Friday June 12, 2020!
The Upside Down 2020 album will include a total of 20 songs and features four guest artists: Stephen Marley (Yes Mi Friend), John Legend (Memories), Pharrell (Cherry Pie) and Stefflon Don (Call Me).
End of April our author Munchy had the chance to talk to Buju Banton in detail about the new album and Buju elaborated about the album features: "Me and John Legend did a song back in the years called Can't Be My Lover. So, the act of reciprocity dictates that he is supposed to do a song for me. So that is how that one came into place, musically, you understand? Now what Pharrell Williams is concerned, he heard our works and had a desire to partner with us, so we said "Let's go!". Anything to spread the culture of Reggae music in a positive way, to shed light on it on a positive note. We are all for that. Likewise, Stefflon Don contributed to Reggae music from Britain. And it's only good and righteous that we reach out and bring her in, musically. It's all about music for me, nothing else. Let that be known!"
Reggaeville author Gardy Stein has Upside Down 2020 on heavy rotation since days and came to the following conclusion in her review: "It is important to point out that these songs, this whole album, was not created to be liked or not liked by individuals or to feed any conceptions about common threads or playing lengths. On a much higher level, Upside Down 2020 is talking about global truths and the realization of what it really means to live in a time like this. There is a change in the air, a shift rippling through our global consciousness, and it is artists like Buju who acknowledge that."
The full interview with Buju Banton and our album review will be available in the soon to be published FESTIVILLE 2020 magazine. Stay tuned!
UPDATE: FESTIVILLE 2020 is out now. Click here to read the BUU BANTON interview!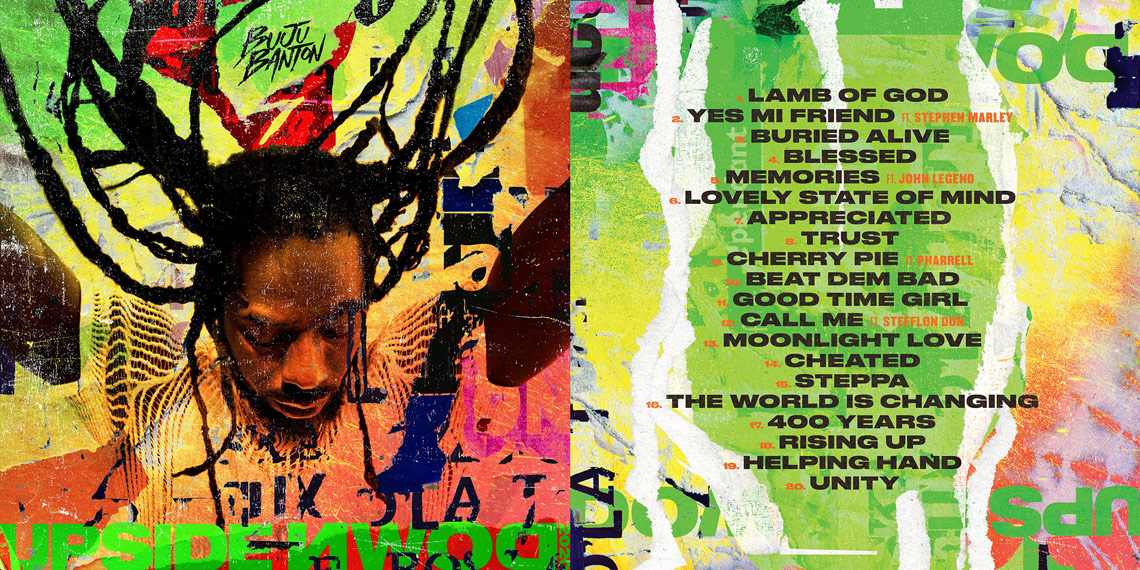 UPSIDE DOWN 2020 TRACKLIST
01. Lamb of God
02. Yes Mi Friend feat. Stephen Marley
03. Buried Alive
04. Blessed
05. Memories feat. John Legend
06. Lovely State of Mind
07. Appreciated
08. Trust
09. Cherry Pie feat. Pharrell
10. Beat Dem Bad
11. Good Time Girl
12. Call Me feat. Stefflon Don
13. Moonlight Love
14. Cheated
15. Steppa
16. The World Is Changing
17. 400 Years
18. Rising Up
19. Helping Hand
20. Unity

Watch below the teaser for Blessed, which was published in Buju's official channels on June 8: