Buju Banton To Be Sentenced on June 23rd 2011
06/21/2011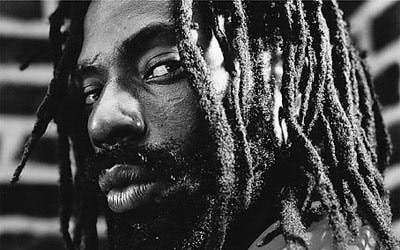 This week on thursday (June 23rd] Buju Banton will be sentenced.
Here are the most recent headlines from the Jamaica Observer
# Buju's Destiny - J'can Entertainer To Be Sentenced Today [June 23]
# Buju's Countdown - Star's Loved Ones Grow More Nervous [June 20th]
# 'Please Spare Our Dad' — Buju's Kids Appeal To Judge [June 12th]
# Buju seeks mercy - Entertainer Wants Shorter Sentence [June 10th]
When Stephen Marley spoke to our author Angus Taylor some weeks ago he expressed his point of about the upcoming sentence. read it below:
What do you hope will happen and what do you think will happen when Buju Banton is sentenced in June?
Stephen Marley: I hope they will revisit this thing, throw it out and send the man home. The question is – what is America about? Is America about pursuing someone with no history of being a drug dealer? Of dealing drugs? Is it American to go and seek out innocent people, create a situation and when one succumbs to the situation – convict them? I thought America stood for more than that. To seek out someone, set them up, someone that has no history in this thing you are setting them up to do and then convict him? Come on man! Leave the man and let him live his life. You don't know him as that! That's not Buju Banton. He's not a drug dealer. So that is the bigger question. Is this what America does? Seek out innocent people and then entrap them? That's how it went. They entrapped the man! They put the thing in his face daily daily daily until the man makes a mistake and does whatever. Come on America! What the fuck? You destroyed somebody's life right there. I don't even know if I want to elaborate on this topic but that's my feeling.
Read the full interview with Stephen Marley @ Festiville 2011