Review
Album Review: Stephen Dajure - I'm Not A Criminal
02/02/2017
by Gardy Stein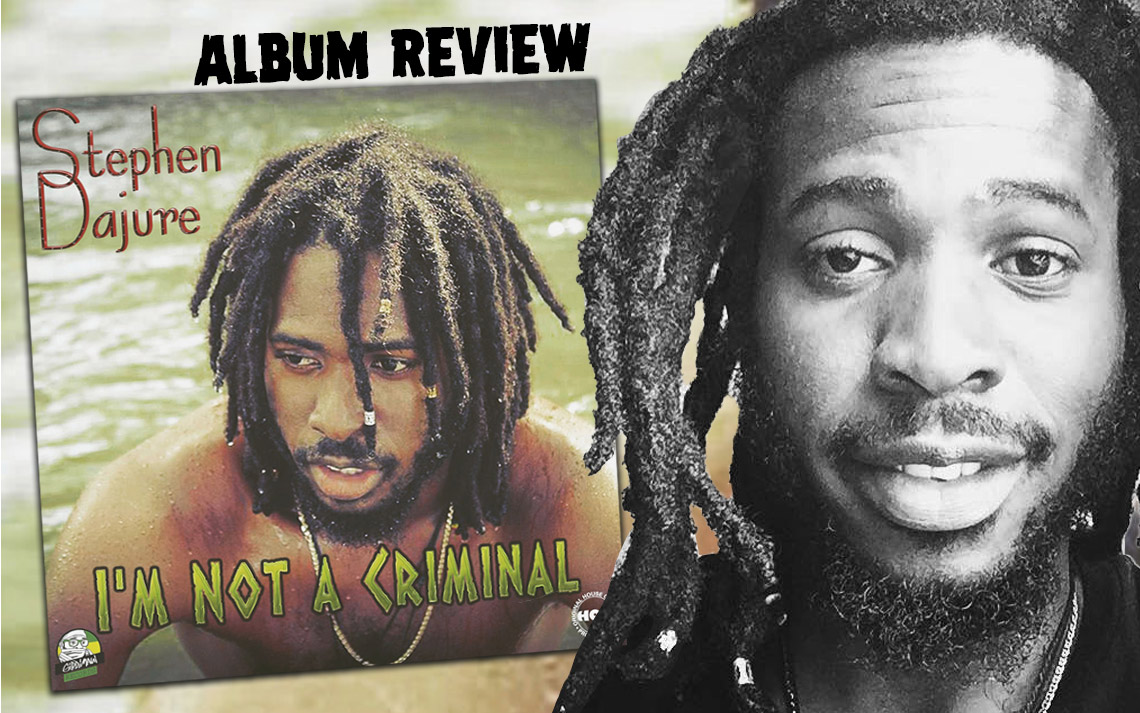 "Donald, you wanna build a wall to block out my amigos. Donald you never like Moslems, what make you hate Negroes? Donald you have a big problem and a huge ego…"

Long before the squirrel-haired man was inaugurated as the new US president (and the subsequent never-ending stream of his impositions and regulations keeps shocking the world), Perfect Giddimani and Stephen Dajure released the single Dollnald Trummp in May 2016, including a comic-style video. With this courageous uproar and its almost prophetic qualities, the song has certainly contributed to bring the so-far unknown singer Dajure to the world's attention, so that his debut album I'm Not A Criminal should fall on eager ears.

The opening track Mama Africa already rings a bell, but it takes until track number nine (Birds Go Toot) until I finally figure it out: both riddims are used on Ganjaman's most recent release Sinnphonie as well! Reason being, this is a House Of Riddim production, a fact that guarantees the high overall quality of both the live-recorded instrumental tracks and the final mix assured personally by Sam Gilly, who joined forces with Mr. Greg "Giddimani" Rose in the album production.

Thematically, the eleven tracks revolve around spiritual and Rastafarian issues, as in Rastaman Dread or Up & Up. Some of the songs are a bit monotonous lyrically (e.g. Almighty Jah) and repeat often-heard phrases (e.g. Jah Live or One Love), but the singer's pleasant voice makes repeated listening sessions interesting still. Other tunes, however, shine in the glory of the artist's conscious words, such as the home-grow-anthem Farm Land and the title track I'm Not A Criminal, in which biases and stereotypes that Rastas still face from society are addressed. Something's Right adds a beautiful lover's song and bears proof of Stephen's ability to create melodious vocal harmonies.

I'm Not A Criminal is the fine debut of a promising young artist. With a mentor like Perfect Giddimani introducing him to the world, Stephen Dajure should have no problems at all to extend his fan-base from local to global, and it's certainly only a matter of time until he appears on festival stages around the world!
---
Release details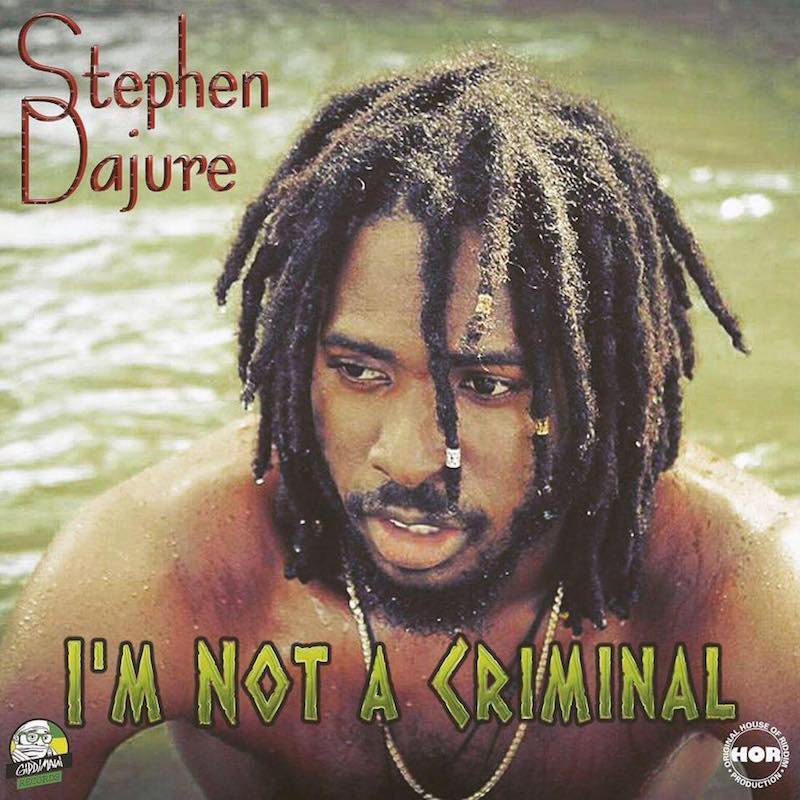 Stephen Dajure - I'm Not A Criminal
DIGITAL RELEASE [Giddimani Records]
Release date: 02/03/2017
Tracks
01. Mama Africa
02. Almighty Jah
03. I'm Not a Criminal
04. Donald Trump feat. Perfect Giddimani
05. One Love
06. Somethings Right
07. Up & Up
08. Farm Land
09. Birds Go Toot
10. Rastaman Dread
11. Jah Live
Featured artists
Perfect Giddimani