Interview with Spruddy
01/31/2016 by Gardy Stein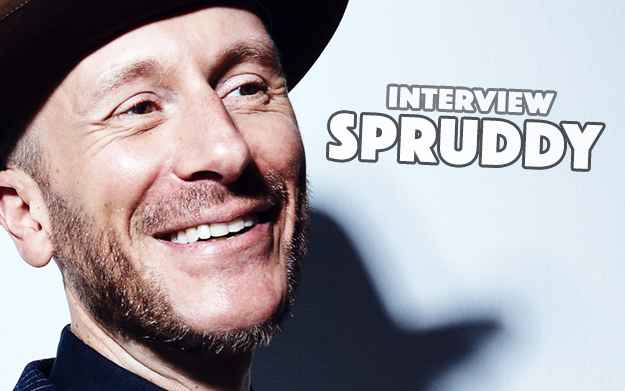 "Spruddy a humble youth, never want to be a popstar, need no limousine, no Grammy no Oscar, frightened when I see my name written in the paper…"

Taken from his track Never Regret, these lyrics neatly sum up the modest attitude of the likeable artist Florian Kron aka Spruddy. And frightening or not, his name is destined to appear in papers, on screens and displays across the world – if you make fantastic music such as the lovingly tended songs that flourish on his debut album One, you just can't hide from the attention they attract! On a freezing January afternoon, the Hamburg-based singer welcomed Reggaeville to a cup of tea and a few words on his songs, his life and his views:

I have to start by asking about your name, since Spruddy is quite unusual. Did you know that there is an entry for it in the Urban Dictionary?
Yes, I read it once... something about a Scottish man in the kitchen stealing oranges. It isn't explained, but I found it on Google. I like it actually! I mean, it could be a lot worse... There is no special story to my name, though. When I was 17 or 18, me and my band's members were looking for names to put on a Demo Tape. I chose Spruddy and stuck to it over the years. It doesn't really have a meaning, and sometimes I thought about changing it, but then again it is an advantage if people google the name and only hit my shows and releases. I could even be that man in the kitchen, even though I'm not Scottish (laughs).

From demo tape to debut album… how long did it take you to reach that point?
Well, I do music for more than 20 years now. I started with a band called Court Jesper's Crew; we've been playing all over Europe, SummerJam and the likes. After ten years or so I realized that this wasn't really what I want, so that was the end of this era, and I've been a hobby musician ever since. But I kept all the contacts I acquired during that time, and I have many good friends who decided to do music professionally. Thus I saw what it takes, hustling from month to month, but I also realized they all are really really good in what they are doing, and they let me be a part of it! The Johnny Cash Show, for instance. This is a tribute project, and every year I am standing on a sold-out stage in front of thousands of people in Stuttgart and I think 'Wow, it is possible for me to do that – this is cool!'

Also, when Jr. Blender calls me up and says 'Listen, Silly Walks is releasing one of my riddims next week and they want you to feature on it.' then I'm like 'Well, if they want me, I better comply!' And thus I realized that I have this infrastructure surrounding me, encouraging me, which is good, because on my own, I wouldn't bring myself to do it. I mean, I was the front singer with all the airs and graces that go with it, and I always felt like some label should come around and say 'Let's make an EP!'. But these times are over. I think I said in a Riddim interview 6 years ago that I will make an album with Jr. Blender (laughs). So, the idea has been there for the longest time. It started to become more tangible because, for one, I worked with Blender on riddims now and again, and so I had ideas that developed into songs. Not all of them were released, so other stuff kind of accumulated as well. And then the wheat separated from the chaff, I thought 'Good that this one is only a dub plate, but if that one should never come out, that would be a pity.' And then I talked it over with Jr. Blender and others, and they said 'Well, if we are to make an album, then we really have to sell it!', because everyone who does music professionally wants to know what is the potential, where are we going… And when I told them 'Oh, you know, I don't really want a career in Reggae, I want to work in my job and do the shows I want with the people I want, but I don't really feel like touring every little youth club again'. Back then, we played 400 gigs throughout Europe, that's enough, I won't do that again. So, for people who have to live from it, an album with me was not so interesting.

But then luckily I met Jo von H, Johannes Hirt, in Hamburg. He was the saxophone player in our band, I know him for 25 years and he's also living in St. Pauli now. He said 'Listen, I have time, I have a studio and I want to do something with you. Let's just see where it goes!' So for me, neither having a huge budget nor being able to rip the recordings off in a week, it was a super deal. For two years now we picked this or that afternoon to work on a song. The songs themselves are much older… well, not that much, maybe six, seven years. Most of them are tried and tested live, and once I found the right riddim, Jo got me started. He never pushed me, which is important if you have a fulltime job that is exhausting. In this working mode we were able to finish the album step by step. It wasn't even only a friendship deal; I was actually able to give everyone their share. So it became a real production, and the nice thing about it is that Jo is a trained musician, a Jazz musician, so he could coach me with the arrangement and stuff, the musical side of things, he was really helping me out. Great also that Jr. Blender is working in the same studio and lent his ears to the tracks before we finalized them. Great again that I could show the tracks to Silly Walks and ask for their opinion, Massaya are always around me and gave me feedback. The mastering was done by Stefan Flad, he mastered a lot of stuff for Blender and Gentleman, for instance. All of them are friends that I've known for 15 years or longer, so I can really trust them and ask them for a favour – that's what made it possible. Great people, great musicians. They kept telling me 'Do it!' (laughs).

What about the riddims – did they all exist already or were some of them built exclusively for the album?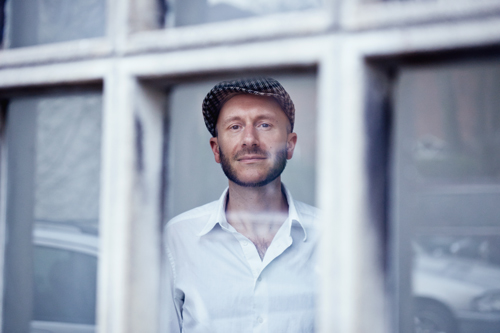 No, they've all been there. Jr. Blender sent me riddims, 20, 25 at a time, and I listened through them, and whenever I had an inspiration, I just started writing. That's how I write songs actually.... it is very rare that I find lyrics without having music to go with. Jr. Blender produced them all, very basic in some cases, and Jo spiced them up a bit, did some overdubs and played the horns live and stuff. He is just a fantastic musician!
Two riddims are released already. The Never Regret has versions by Miwaata and Uwe Kaa, and the Stars riddim, Forward Ever, has been released half a year ago – I think Collie Buddz and Clay sing on it as well. The Jr. Blender stuff appear elsewhere of course. Give Thanks, that's a Silly Walks riddim actually, created by Blender but used for their recordings.

Never Regret sounds like Beres in the beginning, so in a snap you have this feeling of belonging...
Yes, I listened to Beres Hammond for the longest time and I think he influenced me a lot, so of course you will hear that eventually... when I sing a lover's tune, he is always in the back of my head!

The stories you tell in So Sorry, are they reflections on things you experienced personally?
No, it has a different genesis. As I said, I am a member of this Tribute to Johnny Cash Show, and we also did a tour with the crew. It's like, everyone sings two or three songs, in my case of course with a little Reggae flavour. Once I was sitting backstage somewhere in the Black Forest and I wanted to write a country song. So actually, this is a country song! (laughs) It's a little bit influenced by the way Johnny Cash and Hank Williams tell stories, about the loser who fails in a "Don't take your guns to town" kind of way, and then everything goes wrong. I wanted to write a blues, but then I realized that it fits to Reggae as well. If you are, like me, influenced by Linton Kwesi Johnson as well, there is this feeling in it.
Basically I don't sit down in a mission to write about this or that, it always just happens, and that's what it was. But I'm happy for it, because it's a different way of writing. I mean, sometimes you just go like 'Yeah, let's do a song for celebration and party!' But I'm an educator, I used to work in psychiatry and with youths in an asylum, so a lot of things bubble up in me. And sometimes, when I play Uncle Reggae on stage, then I'm like 'What am I doing here?' I find it important to be serious at times, and Reggae music has to stand that as well, to endure lyrics that show that the world is unbelievably sad and terrible at times, but that we can still make it somehow.

Yes, we have to reflect on those things. At the same time, the album is not drowning in sadness.
Well, the first track is also a bit serious, as I am influenced by conscious Reggae. In So Sorry I don't blame any one person in particular but everyone, it is my weltschmerz. I think we are often too quick to say 'He messed up, bun him!' As an educator, I can see 'Damn, but a lot of shit happened to him also!', so this understanding is missing. There are always two points of view! And that's how we are supposed to deal with things, I think, and then living together will work out just fine!

Another serious topic is touched in Give Thanks. You dare to question the clerical omnipotence by saying "No Pope, no Preacher, no Rabbi, no Mullah can tell me what is wrong from right." Isn't that asking for trouble?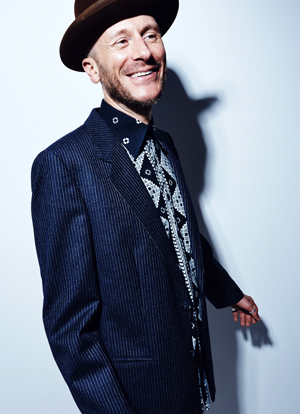 Yes, it is thrilling when I do it live. Normally I am a harmony addict and I don't like to step on people's toes in my songs, never. And now, to know that there is this piece in the lyrics where people in the audience might say 'No, stop, you can't do that, you can't diss the preacher man!' Which I'm not doing, I just say that in certain situations he can't help me out... But yes, it is funny when you feel like, at this exact point, 'Oh, all the hardliners please turn a deaf ear for a second!'

Have you been brought up religiously?
No, not at all. That's why the spirituality found me later in life, or let's say I discovered it. And it had to do a lot with Rasta! When I was 20, 21, I held reasonings and teachings with people who were very important, very intelligent, and really helped me to grow. In Hamburg with Ingmar of Roots Messenger, who brought King Original from London, for instance. Or guests who were coming to Tübingen for shows. Prince Allah spent two or three days at my place, and we really had time to dig deep... Also in Jamaica, you quickly realize how much wisdom there is, especially in people living a simple life – I learned a lot from that! And yes, thinking back to the very first moments in a Burning Spear concert and you feel like 'What is happening now? This is bigger than what I experienced in Punkrock concerts.' I mean, I still love Punkrock, but something happens when Burning Spear performs a Rasta song. In '95, '96 at SummerJam, Buju was my entry into Dancehall. It was like 'Wow, this really touches me deeply, there is something!' So I started to look and it became very important for me, this feeling of being guided. I keep searching. I haven't arrived anywhere yet, but I keep having philosophical and spiritual conversations… I was writing that tune in a time that the Roots Revival was not there yet, a time when I looked around in the German Reggae scene and I felt that something is missing. People were smiling down on it, saying 'Ah, those crazy Rastas, and then they are also homophobic.' and so on. I was wondering, but where is this thing I feel when Burning Spear is on stage? Doesn't this reach them? How do they learn Reggae? That's why I felt I have to do a song like that, and that I can do it, even though I'm not wearing Dreadlocks. Well, today, looking at a new generation of conscious young Rastas from Jamaica, I probably wouldn't have to write such a song. It might happen anyway, but I wouldn't feel the need to do it. But that's another thing again, they are young and do it differently.

The song is teaching us something as well. "If there's a question to answer, better take a look inside." Put meditation first, right?
That still captures me, when I look at different beliefs and you hear about people who drift into some extreme evangelical circles or IS or whatever... And then to see that Rasta has been here for quite some time now and I met a lot of wonderful people and I never met a Rasta who really hurt somebody else physically because of his belief, this is something special already. Also, I know so many people who free themselves completely of any doctrines or regulations and they live their lives according to their own understanding. And they can do that and still say 'I am Rasta!' – I find this very special. Of course you have the Bobo Camp, and people who've been there told me it is very strict, so in Rasta you have people too who like to orient themselves. But most people I met are very tolerant, very wise and very adorable.

You don't sing this song alone…
I invited Ras Seven to feature on it. With him now, I always have the feeling that we connect instantly without having to talk about it and without me having to explain how much Rasta I am at which point. It was clear that I want to do that song with him. Klaus is really underrated and has a very beautiful voice and a very touching way of singing, and he is serious about what he sings, and has an importance for him as well.

Talking about the second feature, Saralène, how did you link up with her?
Well, all in all this is a very familial production. Saralène comes from Tübingen as well, just like Jr. Blender and Johannes Hirt and me. We are all from there, Stef as well, the one who did the mastering... he was our sound engineer on tour actually. Sara has grown up in Tübigen and has always sung beautifully. We know and like each other, and we recorded one or two dubplates for Massaya. I always kept track of what she was doing and am very happy that things are happening for her now as well. When I was looking at the features, I thought maybe I can help some people when they appear on my album. Right now, actually, her name might be bigger than mine and it's the other way round, so it's good for me. Another thing is, I always thought before I feel uncomfortable having to get used to some artist and warm up with a stranger, then I rather sing with Sara. I know her, I like her, I love her voice.

Family Affair indeed! That song is one of my favourites, a true Hamburgensia...
Oh, well, that's something I had in my mind for certain events, to make a song to big up all the sounds I like and I'm working with. Again, this tune just happened, it wasn't planned. I was hesitant to put it on the album because it almost starts like a dubplate for Massaya (laughs). So it's not 100% serious, it is my fun side. But at the same time it was important for me to big up all the people and sounds I've been working with. Tübingen is a small city and in the 90s we had a good vibe together. I experienced Hamburg as well like that when I came here ten years ago, especially compared to other Reggae scenes. So, when I thought about where to move to, I tried to avoid elbow-mentalities and came to Hamburg. I like the people, I have a link to everybody and I just wanted to big up each and all. I never understood why sounds have beef or artists have beef among each other. I am a family person and for me it is important and that's what I love about Hamburg. Or maybe it's just wishful thinking... so it is also a little plea. And a shout-out to all the great musicians and people in Hamburg!

Will there be a release party?
On March 4th there is the next Destination Kingston Party in Hafenklang and I will be the special guest; Saralène and Ras Seven will come as well. So it's not an official release party but again, a family gathering.

And where are you going from here, personally and as an artist?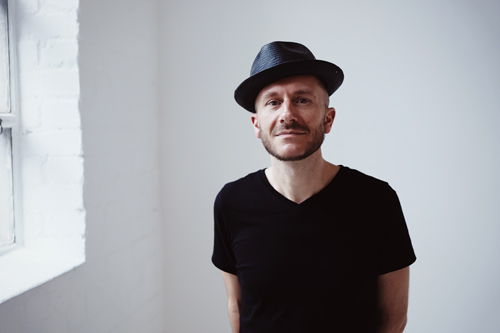 Well, I will keep working as an educator. I took a break right now, but educators are very requested at the moment, so I don't have to worry about finding a next position. It is a good job! I'm not earning a fortune, but it is a wonderful work for someone who is infected with spirituality and Reggae music, because you can pass on so much... I mean, I don't have a messenger thing going on and so, but it feels good answering the questions of the little ones, showing them the world. You can influence the way they think! I often realized that it's good that I can bring something on the way. Of course I want to travel also, but that's not easy without too much money on the bank

As Spruddy I want to do more music than I did the last years. It is in my system, I think. If I don't do any music for a few months and then I am asked to sing at a friends' wedding or whatever, 2 or 3 songs are enough to make me happy again. And everyone tells me to do it more often! On the other hand, I don't want to be pushed. When people tell me 'Ah, now with the album release you have to have a video as well!' I think 'No, I don't have to'. But I have a lot of songs on hold and I hope to be able to come with a next album one day. That's also interesting to see how the music business has changed. I mean, as an older singer who might not have the explosiveness and the drive of a newbie to go from door to door and leave his card, you really have to take money in your hand. Especially if there is no label in your back and no student buddy who will Cubase your stuff while smoking his Bong at night. People want to see something, that's why I had to do it on my own and I'm learning a lot and that's cool, but of course I hope that someone might come to me for further stuff. After the release of the single Thunderstorm I was actually sent 3 riddims, and for 2 of them I've already written something and we will voice it next week. So, this is good. And I'm looking forward to what is to come!

Same here. Thank you so much!



PHOTOS BY NICULAI CONSTANTINESCU