Review
Album Review: Spragga Benz - The Journey Chosen
09/30/2020
by Gardy Stein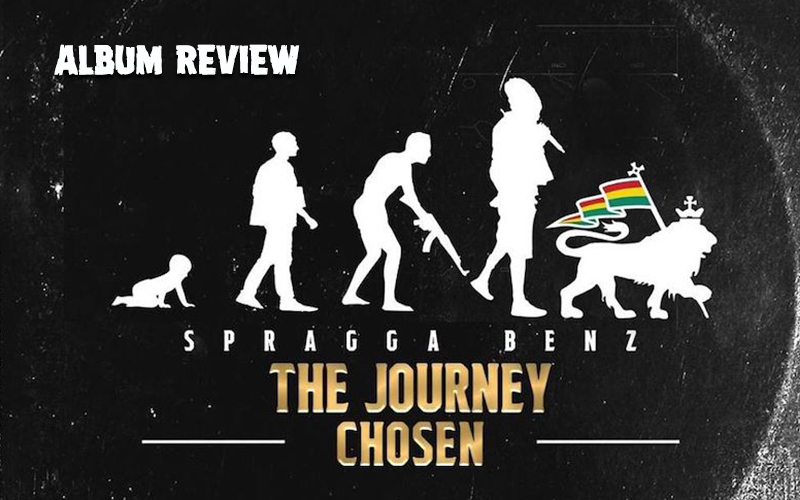 Exactly one year after he released the fire-cracker Chiliagon, Spragga Benz now presents his newest feat: The Journey Chosen. That Carlton Errington Grant chose music as his life's journey became obvious when he started his career in the early nineties, and he stayed relevant to Jamaica's bustling music-scene ever since.
Produced by LMR Pro and Spragga's own label Redsquare Productions, the overall sound of this new album is less experimental than the last one, reflecting the deep connection to his country's musical traditions; the eleven tracks oscillate between Reggae (as in Guide My Life), HipHop and Dancehall (as in Take A Look).
While both the opening song and Nonstop Praises are powerful prayers and testify to the singer's firm believe in Jah, they are not a vocal tour de force; instead, Spragga proves to be in his element on the sizzling Wifey To Be, which additionally impresses with a well-balanced acoustic guitar on a fast-paced Dancehall beat. Likewise, My Lady manages to set the stage for a strong performance in lyrics, voice and flow - and, damn, who wouldn't like to hear the words "You are everything to me" from that attractive MC?
A host of exciting features adds additional spice to the album. Thus, Konshens joins Spragga to settle their accounts with Di Badness, a track that plays with a riff of Marley's Could You Be Loved. A quite different Marley-connection is the Jamaica-livication J, a laid-back collaboration with Kymani Marley that praises the beauty of the island while not keeping its problems a secret.
More next-generation royalty is featured on At My Door, a beautiful re-make of the Police In Helicotper Riddim. Jahazeil Myrie, son of "Di Gargamel" Buju Banton and definitely an artist to watch, adds his soulful vocals to the urgent advice to be careful who you trust, who you open your door for. Equally serious, Streets broaches the issue of homelessness and social injustice, gaining in intensity with Kranium's wailing chorus. Wayne Wonder, then, revives the glorious 90ies' combinations when he and Spragga invite the ladies to Rotate It.
The most emotional piece on the album is the closing track Never Leave, as it is a tribute to Spragga's son Carlton Kymani Grant, affectionately called Carlyle, who was shot by Jamaican police on August 23rd, 2008. LMR producer Lamar Reynolds, who was a friend of the promising young man, says in a Facebook post: "I started the session for this tribute beat about 10 years ago and put it down until the song actually manifested." It's touchingly audible that both singer and producer (and even bass-player Salaam Remi, who is a close friend of the family and helped organize the "Life Fest" concert staged in memory of Carlyle) put their heart in this track, which is at once sad and comforting. "Although the physical pass, the spiritual never go away!" Visible (and audible) sign that Grant Junior hasn't left the hearts of those who knew him is his appearance in the accompanying video out since August, so make sure you check that out!
Finally, the cover deserves a closer look as well: from baby to man to Shotta to Rasta singer to flag-bearing, royal Lion - an apt illustration of The Journey Chosen! Spragga Benz has succeeded once more to deliver a musically and lyrically sophisticated album - and a very personal one at that. Hopefully, this artist's stance will set an example for generations to come, as his journey chosen is indeed a positive one.
---
Release details
Spragga Benz - The Journey Choosen
DIGITAL RELEASE [Red Square Productions]
Release date: 09/28/2020
Tracks
01. Guide My Life
02. Di Badness feat. Konshens
03. Wifey To Be
04. My Lady
05. J feat. Ky-Mani Marley
06. Streets feat. Kranium
07. At My Door feat. Jahazeil Myrie
08. Non-Stop Praises
09. Rotate It feat. Wayne Wonder
10. Take A Look
11. Never Leave

Featured artists
Konshens
/
Kranium
/
Ky-Mani Marley
/
Wayne Wonder