Skip Marley & Katy Perry perform new single @ Grammy Awards 2017
02/13/2017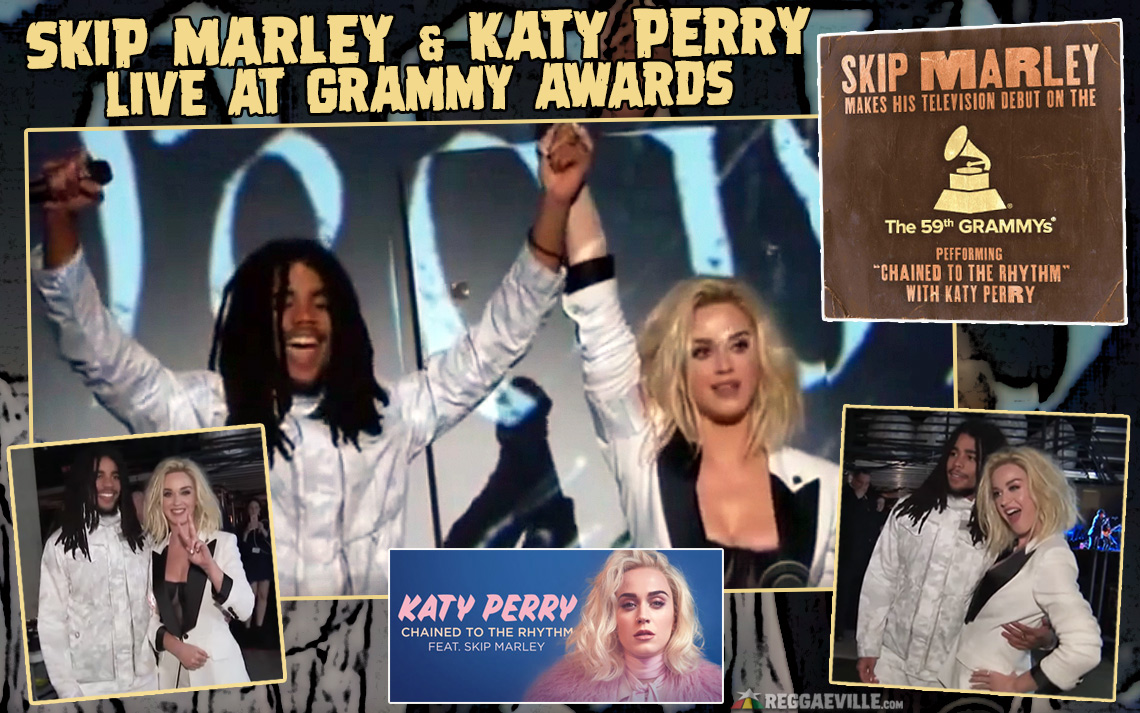 Skip Marley, the son of Cedella Marley and grandson of Bob Marley, made his television debut last night at the 59th Grammy Awards in Los Angeles.

Together with Katy Perry he performed the brand new single release Chained To The Rhythm to approximately 25 million viewers. It was not only Skip's debut television performance, but also the first time Marley and Perry performed the song live. The single is out since friday - February 10th.

A few hours earlier Skip Marley's uncle Ziggy received a Grammy for his self titled album in the category BEST REGGAE ALBUM.