Review
Album Review: Sizzla - I'm Yours
08/18/2017
by Dan Dabber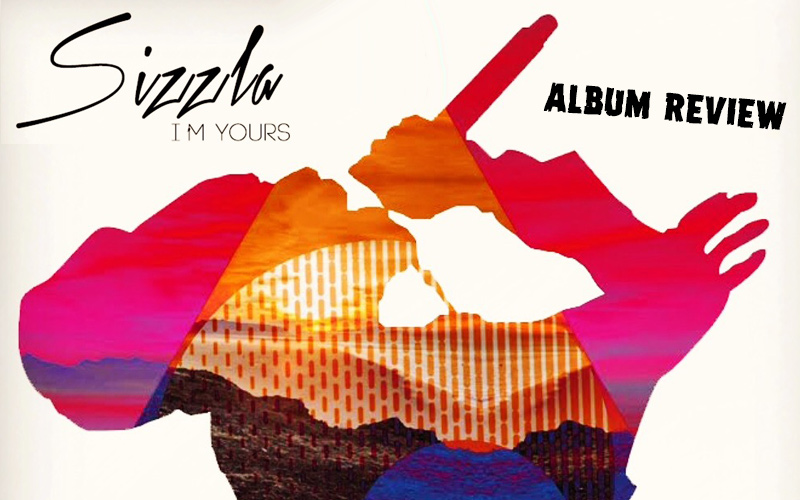 The summer of 2017 is the summer of Sizzla Kalonji. In addition to his first full summer season of international touring in nine years, Sizzla also managed to sneak out two full length albums in the last two months - Fought for Dis on Altafaan Records and, most recently, I'm Yours on FX Music Group. While Fought for Dis is a thorough examination of roots reggae, I'm Yours only touches on rootical vibes as a springboard to launch into a spectrum of sounds. This broad approach to music is business-as-usual for Jamaican producer JonFX, who has a long history of blending reggae and dancehall with hip hop, R&B, and pop. The sonic diversity works to Sizzla's advantage, showcasing his ability to stand out in a variety of musical settings.

The riddim JonFX built for Model is a minimal, dreamy pop-funk track laced with paparazzi and applause sound effects. As one of the least Jamaican-sounding riddims on the album, it is also one of the most engaging songs, showing Sizzla's playful side as well as some of his more innovative cadences. Although much more Caribbean in nature, listeners may notice a similar pop appeal in My Girl and two of the three versions of the titular track, I'm Yours. On My Girl, Sizzla takes the opportunity to croon to the ladies with his signature falsetto, providing the most infectious hook on the album. The remix of I'm Yours, which features Mz. Vee and the multi-talented JonFX on supporting vocals, even has a Major Lazer-style synth-solo bridge, giving it a feel that doesn't fall too far from their pop hit, Lean On. The original, solo version of I'm Yours has a similar poppy vibe, but the song pushes more into distinctly Jamaican territory. The third version, a sped up, ska-inspired take, is the best of the three and one of the top selections from the album.

Although it is clearly sample-based, Shoot You is another top selection which draws more from reggae tradition than from the platitudes of pop. Featured artist and Ghanaian superstar, Stonebwoy, upstages Sizzla on this horn-heavy riddim that blends roots reggae and hip hop, showing why he is one of the fastest rising artists in the world. Like Shoot You, Everytime has an attention grabbing horn section and crispy, unwavering drums that likely indicate the use of sample-based drum programming, but the guitar and bass sound more like live instrumentation. The combination is cool and unusual, with a well rounded flavor that combines notes of reggae, hip hop, and funk. Fair Chance heads in a different, more dubwise direction, with a slow, heavy riddim that resembles later dub greats like Mad Professor or Jah Shaka.

The variety of music is definitely a selling point for I'm Yours, but the number of times the song I'm Yours appears on the album is excessive. All three versions are worth releasing, but it feels like overkill on an album by the same name and it left me wondering if these versions of I'm Yours wouldn't have been better used in a maxi-single-style EP. There is also an intermittent issue with inconsistent mixing, causing either the riddim or the vocals to sound slightly weaker in certain songs. This is especially noticeable in Shoot You, since Stonebwoy's vocals come in clean and strong while Sizzla's were EQ'd to sound tinny like a voice on the telephone. My guess is that Sizzla's vocals for some tracks may have been recorded under less than ideal circumstances and the unexplained uses of EQ and the seemingly sloppy mixing were actually attempts to cover up these poorly recorded vocals. It could have also simply been some bad engineering, but most of the tracks sound great, and even the ones that sound a little off to me will probably sound fine to most listeners.


---
Release details
Sizzla - I'm Yours
DIGITAL RELEASE [FX Music Group]
Release date: 08/11/2017
Tracks
01. Incomplete
02. Experience
03. I'm Yours
04. Everytime
05. Fair Chance
06. Shoot You feat. Stonebwoy & JonFX
07. My Girl feat. JonFX
08. I'm Yours feat. JonFX & Mz. Vee
09. Calling
10. Model
11. I'm Yours feat. JonFX (Ska)
Featured artists
Stonebwoy