Interview with Sizzla: Center Of Attraction
07/17/2013 by Angus Taylor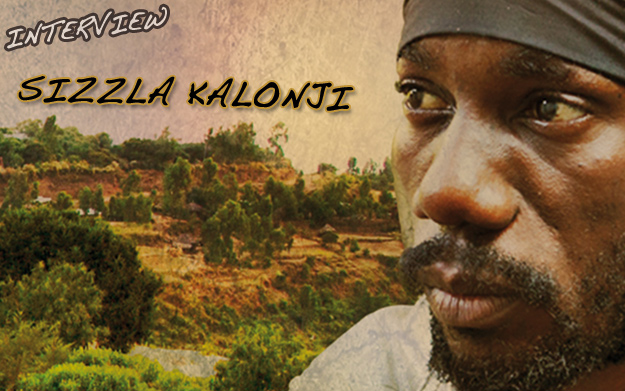 70 albums on from his 1995 long playing debut, Sizzla Kalonji provokes a wide diversity of opinions. Each new record he releases is hailed by some as a return to form and by others as evidence of decline. His one-time association with Zimbabwean leader Robert Mugabe and his well-publicised opposition to homosexuality have outraged liberal progressives. His singing voice, his lyrical consistency and his quality control are scrutinised like no artist in reggae - and few in popular music, bar Bob Dylan. Like him or not, every Sizzla album is an event and an interesting if sometimes frustrating listen.
 
And through all the controversy and hype Sizzla keeps on furiously working. In recent years he has been collaborating with important figures from his past (2010's Crucial Times with Homer Harris; 2011's unusually unified Scriptures using vintage rhythms by King Jammys; 2012's The Chant recorded in Africa and produced by Dr Cave from Caveman Sound).
 
Album 70 The Messiah breaks the trend. Executive produced and written by Sizzla, recorded with long-time engineer Richard "Breadback" Bramwell at his Kalonji studio at 40 August Town Road, Kingston 7 - it represents a fresh chapter in the rebellious artist's desire to strike out on his own.
 

Already some critics - especially in the USA - are hailing it as his best in years. Certainly it finds Sizzla's songwriting and lyrics focused and engaged - even if a couple of rhythms sound like they were built on a basic toy keyboard. At the centre of its themes is Africa - a place where Sizzla's music and visits are revered.
 
At the time of writing Sizzla is only booked to perform at one festival in Europe - Garance in France (which he admits is down to continuing problems over his anti-gay lyrics). But Sizzla has been in the news in Jamaica for more positive reasons. In December he gave a performance that was an antidote to an otherwise controversy-plagued Sting 2012. He has also been active as an influence on, and collaborator with, the island's upsurge of cultural artists and live bands.
 
Sizzla spoke with Reggaeville about all these topics and more. Due to the poor quality of the phone line it was not always possible to hear his answers until the recording was played back. Yet he had plenty of opinions to share.


On making The Messiah without name producers...
"The first time I did an album and got real money from it was Da Real Thing, I used it to make a studio. Because it's good to have your own instruments while at work in your hands. The experience since working with Fatis Burrell and Bobby Digital has made it possible for other individuals to get albums. So now I have my own studio and my own company it seems right to put out a new album with Kalonji as the producer. So this is really my first album produced by Kalonji."
 
On naming the album The Messiah...
"I did an album before called The Scriptures. And when I say The Scriptures, the Scriptures are all about the Messiah. So I decided the next album I would put out would be called The Messiah. I chose to call it The Messiah as a follow up to The Scriptures."

"I first recorded Black History in this studio but this album marks another milestone due to the fact that it is a registered company and I need to start doing stuff for myself. That way I can better manage my business and give more back to the public."

On how Africa is still very much on his mind since his trips to Zimbabwe and Gambia...
"Africa could never be out of I and I mind. Africa is always on my mind. I think of the time I was in Africa and I think "How can I get my people back to Africa?" "How can I get these people to be focussed on the Motherland?" On their culture, to know where they're coming from, for them to know where they're going in this time and this dispensation. I think about getting the people to Africa. Getting them to see Africa. So since I have come back I find I'm always doing projects with songs about Africa."

On the response from the people when he played in Gambia...
"I had a lovely time in Gambia. I first went to Gambia with the promoters Rebel T Promotions who do Spring Break in Negril, Rebel Teaching. We went there to just do a few shows and I went personally to meet and greet with the African community who are my brothers and sisters. It was very receptive, huge crowds of followers who were really excited to see Sizzla travelling to places he's never been. We did those shows and it was really great. It was beautiful going to Gambia. I and I own time in the holy land Mama Africa. Yes, it was a vivid experience."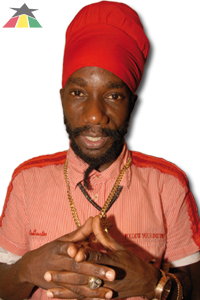 On making nearly many albums as Dennis Brown, whose Wolf and Leopard rhythm he sings over on the song Centre of Attraction...
"It just comes naturally you know? It's not that we have been working to obtain 70 albums but it's just that we have been recording ever since and we never stop and it all adds up. It's always good to be in the market. It's always good to be in demand. And after one album people are always asking "When is the next one coming out?" I like working in the studio so I don't really ask "Is it a perfect time to release an album?" I just make music. And one at a time I'm like "Yow, we need to give the world an album" so we compile these songs, get a good name for the album and we get it out. We've already started on the next album and it's going good."

On the song's lyric "Black People need compensation" and the form should this compensation should take...

"Governments need to really rebuild Africa. Repair the damage. Compensate for the time and the lives lost in slavery. Return all that has been stolen. Monies should be given back to the African community through to government to government relations wherein the governments should start rebuilding African communities in Africa. For example the Jamaican government could work for the community of the Gambian government through the African Union and start developing villages making preparation for black people to come home to Africa. In a government to government situation. Because all those who earned well from the slave trade are very much expected to compensate the black man, the black woman and their children."
 

On the wave of cultural roots music in Jamaica right now... (Sizzla recently recorded the song Selassie I Soldiers with Chronixx, Kabaka Pyramid and Protoje for Royal Order Music and guested with the Jamaican band Mystikal Revolution on their debut album)
"I feel great about it. I feel honoured being a part of the music industry consciously. Bob Marley and other great icons before us have long paved the way. I came along following their footsteps so it's good seeing young youths following my footsteps along here holding and trying to get the work done. It shows that we are achieving something and getting somewhere. I'm honoured to be a part of it and I welcome them every time."

On being an inspiration to the poet and singer Jah9 in particular and other new artists in general...
"I listen to everyone's music and they inspire me also because each one teach one and unity is strength. And we are not much different and your age and position in office doesn't change us from our common duty as a family or as an empire. So they speak well to encourage me to work harder to reach much further and try to reach out to more youths of the world. They are great artists and I support them."

On performing when Nicholas Axeman Walters won the WBA featherweight boxing title - the first Jamaican to win a version of a world title on home soil – and whether he likes boxing...
"Yeah I liked it and I like the sport. It is challenging. There is really nothing violent or nasty. It's just another channel where they can express their talents so the world could see what they really possess inside. It's not only the music that is worldwide. I support the sportspeople of Jamaica because the sportspeople of Jamaica support the music also."

On the Jamaican government's plans to have music events rated to make them more commercially viable...
"Reggae music is something spiritual, so you can't just want to rate the music so you can make incentive from the music. You need to know the pain, the suffering and the anguish that people feel daily. And see the ways in which we get all the information to put in songs before you can be going and rating our music. Because the slavemaster doesn't really like our music. He likes what he can get from the music."

On the reggae music scene in Europe...
"I think it's great. I think the people really appreciate our music very much that they would take it to that level and they look towards reggae artists coming up every summer to perform for them. I think it's great and I think it helps propel our music a lot and I think we have to just get behind the business aspect of our music and get going."


On why he is only performing at one European festival - the Garance festival in France - this summer...
"I am very much looking forward to performing in France. The promoters they don't want to get shows in any vicinity where they might have problems with the gays. So I said "You know, if we can do the Garance Festival then let's do the festival. Let's do the festivals where we have no problems with these people". If we were going to do ten shows and we can only do seven, not a problem. Jah work must be done."

On whether he will perform in the United Kingdom again...
"Yeah, I never give up hope."

On which of his 70 albums is his favourite...
"That's a difficult question. I will go with Da Real Thing for now. I've just released this album called The Messiah and I love this album really well. But from that time until now I would go with Da Real Thing. It was well rounded in that it touches on every point and aspect of our lives. Touching on love, touching on your parents, touching on praises, touching on sufferation – just about everything having to do with our lives."

On his comments to The Gleaner that this album The Messiah is comparable to his 1997 release Black Woman and Child...
"The Messiah really speaks about things that are really happening in Africa that are affecting black people and Black Woman and Child has very similar qualities. Because the black woman has been misled for years now and when I did the Black Woman and Child a lot of women gained consciousness of their black self. This album The Messiah gives us an insight into our culture and giving praise unto The Most High so I would say they are similar in parts."

On the 50th anniversary of the Organisation of African Unity in Addis Ababa and the next 50 years of progress towards African independence...
"I see African leaders coming together more in the future, getting their matters sorted out as was being encouraged by His Majesty 50 years ago. Africa has made tremendous developments because if we should just check the history and see the destruction that the slave masters have brought on the continent to where we are today we have made great progress honestly."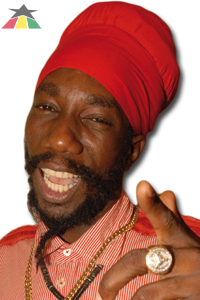 On whether slavery can be forgiven...
"I don't think so, no. For how could you forgive someone that comes into your house and steals your child and have them whipped on a plantation? I don't think that's forgiven. But it's for us not to remember this out of anger and just push ahead with the new generation and make it much better. Because we have seen where we've got a pitfall, we are a nation that have been slaves so it's for us to move on so we can best educate our youths of today of this generation to move on."

On whether he enjoys interviews...
"Yes, I do enjoy them. I think it's a way for the fans to get to know the artist well. Listening to a song can help you get to know the artist but with an interview you get to know the person more and the person gets to express themselves over that pass-time. People that really like the artist and are into the artists songs I think should have the right to interviews where they can listen to who they have been listening to for so long on all these albums and get to know the person more and see what I being the person has got to bring to the world."

On whether there is anything people don't know yet about Sizzla that they should know...
(laughs) "I don't think so because they know that Sizzla is all about love, is all about creating that link between the human followers, especially black people to get back to Africa and be self-conscious, self-sufficient, self-reliant and independent. Sizzla is all about love and redemption and that is what it's all about with us."
★ DOWNLOAD THIS INTERVIEW AS PART OF THE FESTIVILLE 2013 MAGAZINE HERE!