Shaggy @ Wha' Gwaan Munchy?!? #56
12/21/2020 by Munchy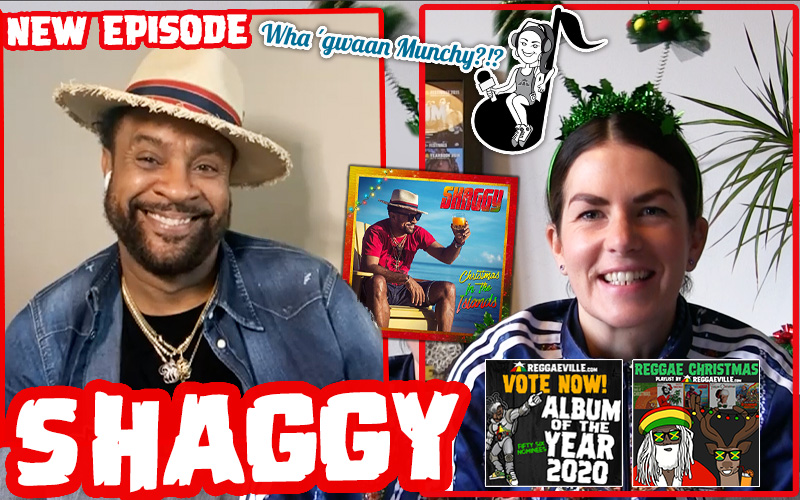 For a festive final of 2020 Munchy linked Shaggy online to speak to him about his latest album Christmas In The Islands that features a long list of great artists from Beenie Man to Joss Stone, from Ne-Yo to Shenseea.

In episode 56 of Wha' Gwaan Munchy?!? Mr Boombastic talks not only his music but gives an insight on how he spends the holidays, his culinary highlights of the season, and his New Year's resolution for 2021 after this tumultuous Covid year.

More news and recent releases come from Dub Inc, Tessellated, and Jerone. You can vote for your favorite album in the annual ALBUM OF THE YEAR poll by Reggaeville, and for more Christmassy Reggae vibes - and the best weed and ganja tunes - you can check new playlists on Spotify by Reggaeville.