Review
Review: Sevana EP
07/19/2016
by Munchy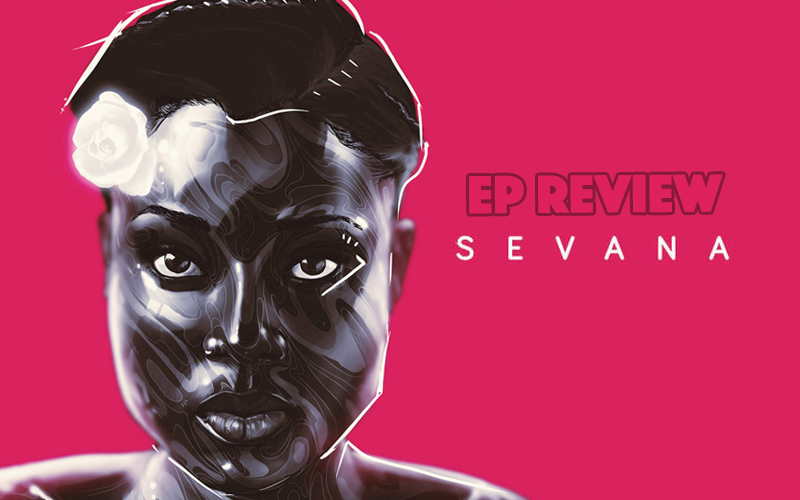 It's been a little while since Sevana's first appearance on Protoje's album Ancient Future, on which the member of The InDiggNation Collective chanted on Love Gone Cold and Sudden Flight. Since then the graceful vocalist extraordinaire has been steadily working in the studio with Overstand Entertainment's Winta James as well as fellow singer Protoje and bass veteran Donald "Danny Bassie" Dennis. Fans have been longing to hear more material of the so-called "Siren" but what she dropped for them now on July 13th, her first full-length project, a self-titled six track EP certainly not just makes up for the time spent waiting eagerly but will blow its listeners away.

It is the ever thrilling simplicity of acoustic guitar, finger snaps and percussion that perfectly matches the staggering vocals and intimate lyrics of Carry You. The uplifting, R'n'B flavored Pop track is the opener with a fascinating blend that is filigree, sensual, yet powerful in words, style and presentation. Sevana gives her all when she sings – and to whom she addresses her words: "I'll walk all the way to the city, if that's what you need. Won't have to say how far I'll go. All I do is just show you!"

With Bit Too Shy and the catchy hymn Chant It two previously with videos released singles made the track list, the latter being surely one of the strongest pieces on the record over all. Their Pop feel adds delightful variety to the whole project and balances the Reggae side of the EP, that is represented by gems like Love The Way. The organic roots tune is a re-lick of Horace Andy's Every Tongue Shall Tell with its groovy horn section that has now been added some sweet organ sounds on the one drop beat. Old school-style vintage vibes also build the foundation of the classic Reggae highlight Rawle that shines with soulful backing chorales and bright horns on a driving steppers rhythm. The musical throwback has us travel to Sevana's younger years and her reminiscing about a past love, who seems to have made quite an impression by stealing mangos from the neighbor and flying kite but probably less when he fell off the guinep tree and broke his arm.

In the highly unlikely case that you have not been in love with the mind-blowing and ear-caressing voice and pure aura that is Sevana as yet, you will definitely fall in love with her music after you heard this master debut.

---
Release details
Sevana - Sevana EP
DIGITAL RELEASE [In.Digg.Nation Collective / Overstand Entertainment]
Release date: 07/13/2016
Tracks
01. Carry You
02. Bit Too Shy
03. Love The Way
04. Easy To Breathe
05. Rawle
06. Chant It
Produced by
Phillip 'Winta' James