Protoje - Ancient Future out in March 2015
01/30/2015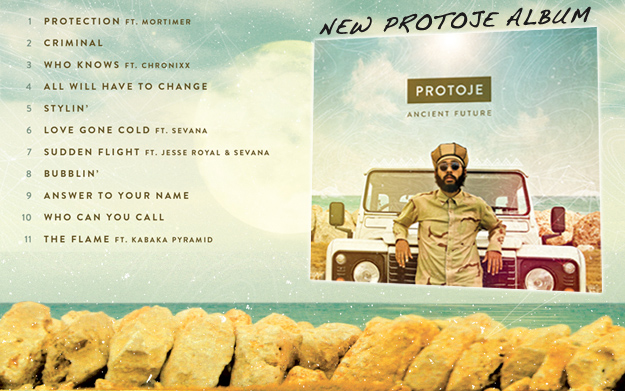 Finally a release date for Protoje's third album has been confirmed: Ancient Future will be available March 10th, 2015!

We are familiar with the big tune Who Knows feat. Chronixx and single Stylin' already, but the other tunes on the album are fresh and feature guest artists Jesse Royal, Sevana, Kabaka Pyramid and Mortimer!

Watch the video below to get a taste of the new tunes. BBC 1XTRA was recently in Jamaica and Protoje performed the new song Answer To Your Name for a special feature.

We got a chance to listen to it already and we can tell you... it's worth the wait till March! A massive album...
The album is now available for pre-order @ iTunes.


Here is the official tracklist:


01. Protection feat. Mortimer
02. Criminal
03. Who Knows feat. Chronixx
04. All Will Have To Change
05. Stylin'
06. Love Gone Cold feat. Sevana
07. Sudden Flight feat. Jesse Royal & Sevana
08. Bubblin'
09. Answer To Your Name
10. Who Can You Call
11. The Flame feat. Kabaka Pyramid