Seeed Live on Tour in 2012
12/09/2011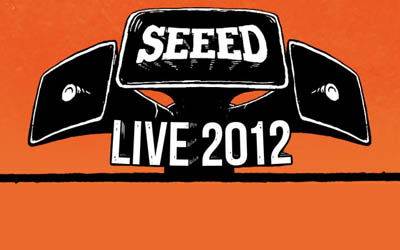 Seeed just announced a major tour in Germany (plus a few shows in Austria and Switzerland) for november/december 2012!
The tour kicks off in Nuremberg at the Arena and moves to Zurich, Munich, Hamburg and Cologne.. just to name a few stops. In Cologne they will perform in the Lanxess Arena, which has a capacity of 18.000!
Check all dates HERE! A date for the show in Berlin will be announced soon.
Tickets are now available @ SEEED.de