Wha' gwaan Munchy?!? with special guest Sean Paul
06/05/2013 by Munchy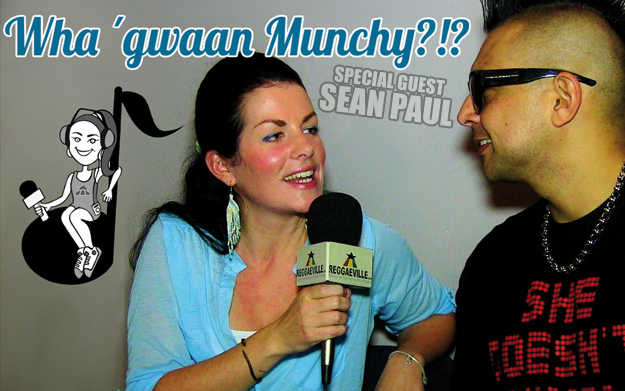 Here is the most recent episode of Wha' gwaan Munchy?!? with special guest Sean Paul.

This edition's topics:

Sean Paul on tour in Europe / Ward 21 live in Munich, Germany / The Green, Inner Circle, Gappy Ranks & Protoje touring the United States / Sierra Nevada World Music Festival in Boonville, USA / Reggae In The Desert in Las Vegas, USA / Keep It Real Jam in Pfullendorf, Germany / Festiville 2013 / Upcoming releases by Jimmy Cliff, Richie Stephens and Jahcoustix
watch it here...