Sean Paul visits Buju Banton in Prison - Buju Is In Great Spirits
10/03/2017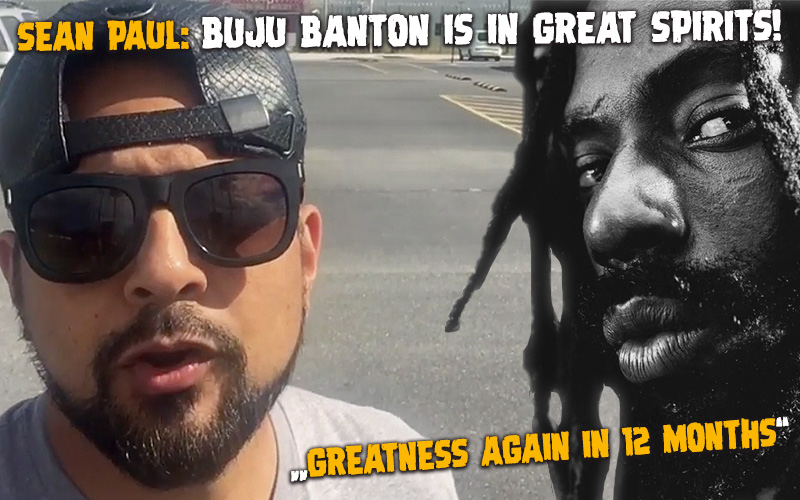 Sean Paul shared some positive news for all Buju Banton fans. On monday (October 2nd) he visited Buju at the McRae Correctional Facility in Georgia (USA), where Banton is currently being held to finish a 10 year sentence. The official release date is December, 8th 2018!

Sean Paul, who recently received a plaque from the Recording Industry Association of America (RIAA) for selling over 26 million records, spent three hours talking with Banton and shared some details via Instagram account:

It Was Good 2 C U My G!!!
Spent 3Hours Talking With Him!!!
Still Verry Focused!!!
Has Not Broken!!!
Teaching Classes @ Times 2 Inmates!!!
Keeping Fit An Eating Healthy!!!
Bare Joke An Serious Discussions Aswell!!!
#Greatness #Icon #Freebuju
#Madpeopletingdeyshouldkno

Additional Sean Paul posted a short video in which he delivers Buju Banton's message about his return in 2018:

"McRae Correctional Facility.
Today I went to check Buju Banton, the great legend.
He is in great spirits!
And him a tell everybody say: 12 months time and you can expect greatness again.

Big up Jamaica. Him say fi hail up everybody.
All who doing good and doing bad.

Big up uno self. Big up Buju Banton! Legend!"