Marley Brothers, Sean Paul & Inner Circle @ Kaya Fest in Miami 2017
01/12/2017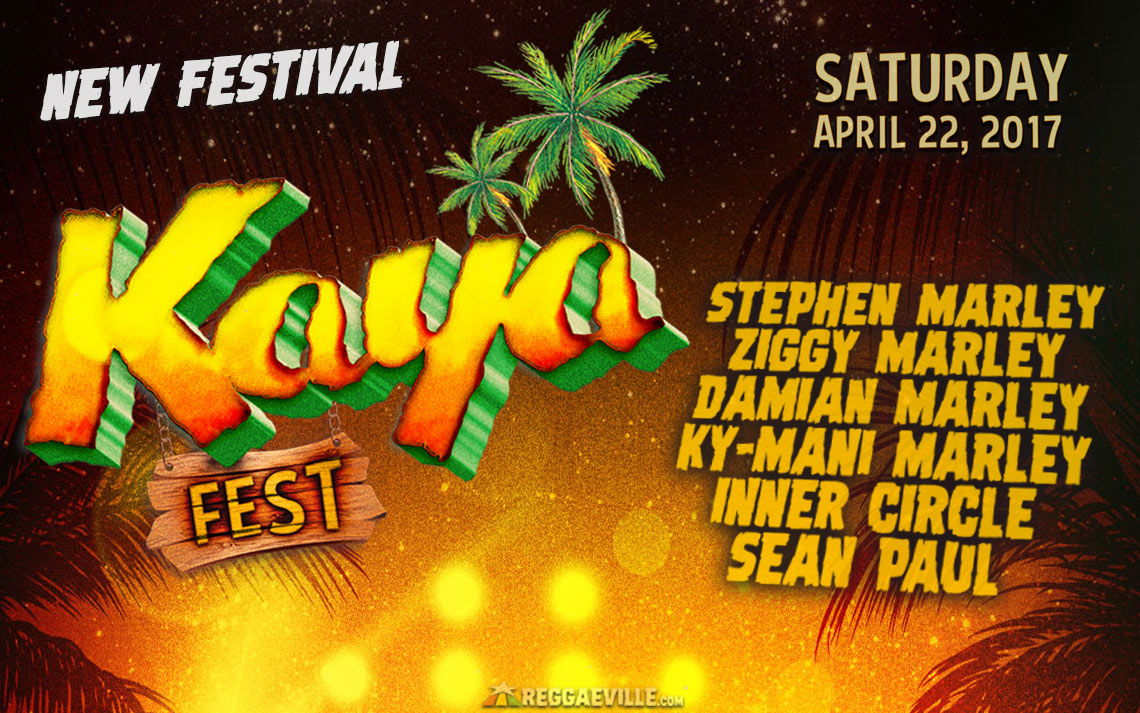 Stephen Marley announced the first Kaya Fest some weeks ago and now the line-up for the inaugural event on April 22nd in Miami, FL has been revealed: Stephen Marley, Ziggy Marley, Damian Marley, Ky-Mani Marley, Sean Paul, and Inner Circle.

Update January 20th: Lauryn Hill & Wyclef Jean added to the line-up!

Julian Marley is missing from the line-up. Probably because he is part of the 9 Mile Music Festival in Miami, which takes place on March 11th.

The ticket sale starts January 16th with a pre-sale and the public onsale starts January 20th. GET YOUR TICKET HERE!

The Miami New Times recently headlined:
"MARLEY BROTHERS TAKE THE STAGE TOGETHER FOR THE FIRST TIME IN MORE THAN TWO DECADES AT MIAMI'S KAYA FEST"

That sounds pretty amazing and makes a strong headline, but let us check the facts:

13 years ago in 2004...
the five Marley Brothers toured across the US with the Roots, Rock, Reggae Festival. Together on stage each night.

12 years ago in 2005...
the Marley Brothers performed in Addis Ababa, Ethiopia at the Africa Unite concert to celebrate Bob Marley's 60th.

9 years ago in 2008...
the Marley Brothers performed together at Smile Jamaica / Africa Unite event in Ocho Rios, JA.

In the past decade Stephen, Damian, Julian and Ky-Mani were in the same line-up a few times, but never together with Ziggy Marley.

As a matter of fact the Marley Brothers take the Kaya Festival 2017 stage together for the first time since nine years. Time will tell, if Julian Marley will be added later.

Anyway... it's going to be a special show!

UPDATE APRIL 2017: Julian Marley has been added to the line-up and the "Two Decades..." fact was only related to Miami!