Etzia & Sean Paul Collaboration - Let My Spirit Fly
04/16/2020 by Reggaeville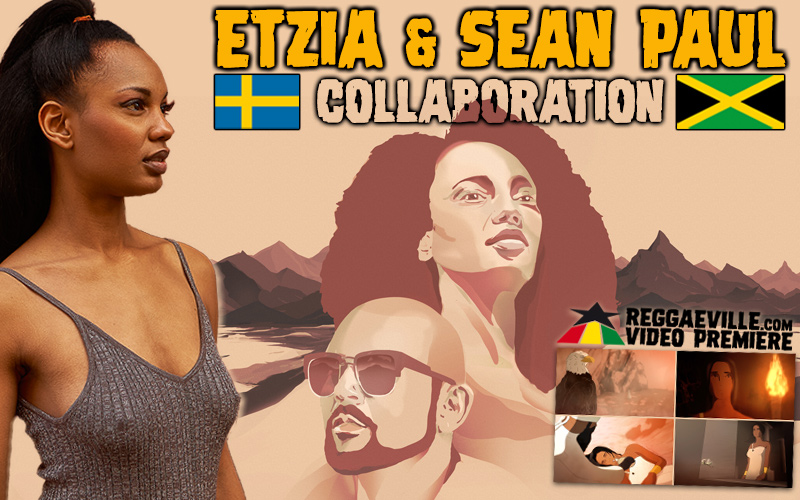 Swedish dancehall chanteuse Etzia, born in New York with her roots in Panama and Trinidad releases her single Let My Spirit Fly with renowned world superstar Sean Paul. The single will be out this friday April 17, 2020 and Reggaeville hosts the world premiere this thursday evening... TUNE IN!
Through mutual friends Etzia and Sean Paul were introduced to each other last summer. The meeting led to a creative collaboration and Etzia flew in to Kingston, Jamaica where "Let My Spirit Fly" was recorded.

Etzia: "When I 2019 landed in Jamaica with my two year old daughter something came over me. A sense of peace and belonging. My great great grandmother was callin... My life has taken so many turnes and I've carried them silently. But something told me to release and open space for new opportunities
Like a knight the great Sean Paul entered the room. I felt like a child again. I sat quietly as he listened and vibed on the track. When he hugged me goodbye I knew I've done right. God led me to this moment."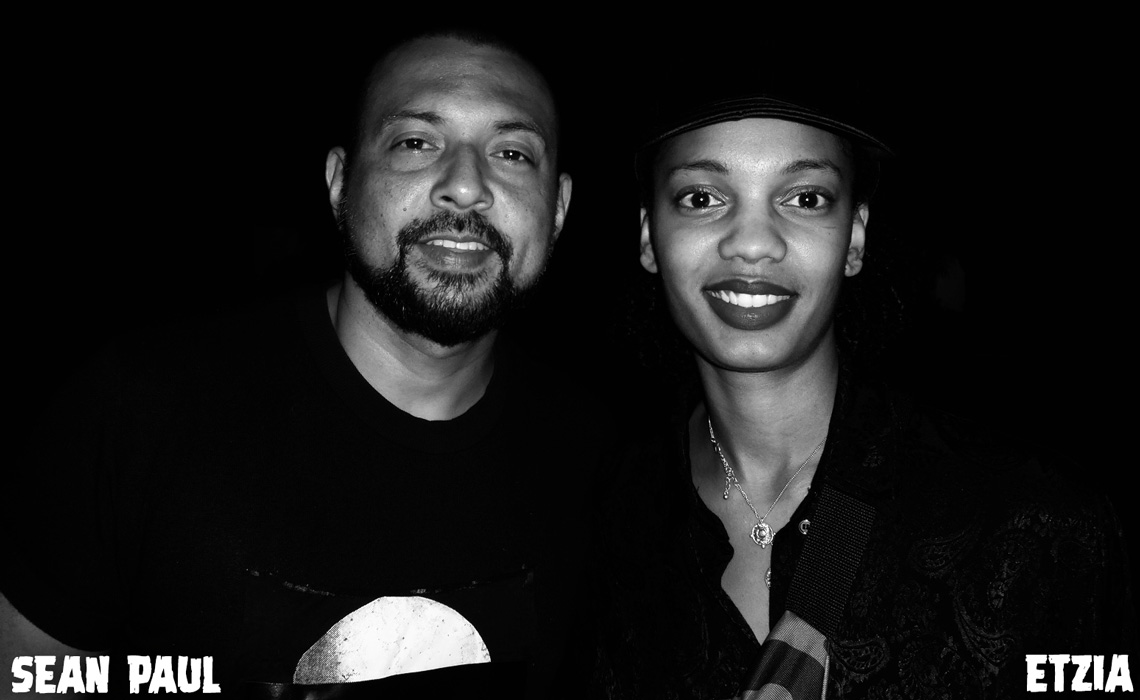 Etzia released her debut album Motivation in May 2019, where reggae, dancehall, hip hop and electro all finds a haven in a creative chaos to transcend into each other. The end result is a unique sound where the tropical elements are mixed with the nordic environment where she has her base.
Sean Paul need not much introduction, but he is one of the worlds most successful dancehall singers and rappers. Collaborations include Beyoncé and recently Etzia's country compatriot Tove Lo, amongst many others.

The single will be out on Rudeboy Records (based in Malmö, Sweden) on April 17, 2020.

LET MY SPIRIT FLY - LYRICS:
INTRO
Live free as you want to be but dont use other peoples energy
Etzia long side SP. Gi them di pree

CHORUS
Let my spirit fly
Educate yourself on all level
Let my spirit fly
Sentimental free from all troubles

Let my spirit fly
Fly into the sky
Let me be free
Let me be me
VERSE 1
Me symbol a queen
Me no want me no one but me
Dem have nothing on me
Stay humble neva cocky

From young Neva care bout di bling and money
Neva dazzle di benz carkey
Neva boas neva turn sloppy
And forget me from a third world country
CHORUS
Me wan fe live me life
Me wan fe live it up
Create the world that was destined for me
Let my spirit fly
Fly into the sky
Let me be free
Let me be me
VERSE 2 SEAN PAUL
What is to be gots be so set me free
let me fulfill mi real destiny
Life full of possibilities
So me haffi stay positive hype on the price daily
Stay hungry cah you know what di pree
Work like honey bee fi di community
Never giving up my philosophy
Uplift meant fi y'all in a my country

CHORUS
Me wan fe live me life
Me wan fe live it up
Create the world that was destined for me

Let my spirit fly
Fly into the sky
Let me be free
Let me be me

VERSE 3
Patterns from generations of actions
New life born with Fractions
Of history
Mental and physically

Take one day a sender
And pray to Jah get better
I will strive, I will heal
I am destined to prosper

I've made my decision
To learn from the wisdom
Complete the vision
That was destined for me
CHORUS
Let my spirit fly
Fly into the sky
Let me be free
Let me be me