Samini - The Untamed Interview
02/28/2019 by Gardy Stein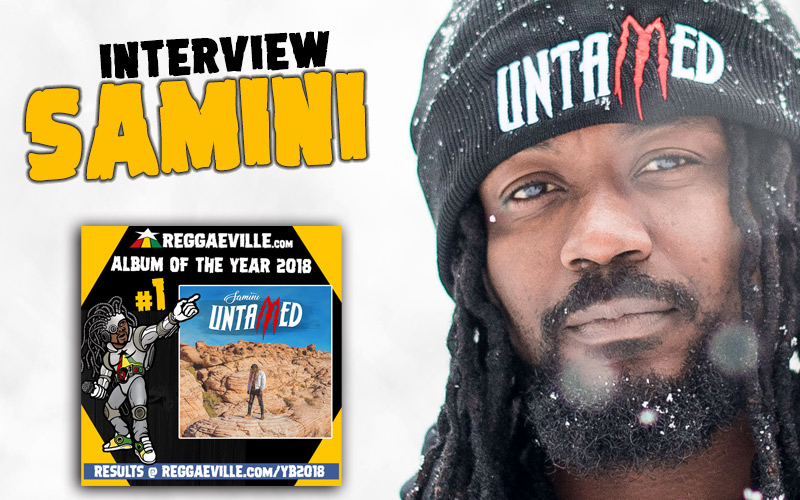 Winning Reggaeville's Album of the Year Poll 2018 with his album Untamed, Emmanuel Andrews aka Samini surprised many, as his name is not on everybody's lips yet. However, the Ghanaian artist is no stranger to the music business – starting his career in 2004 with the release of his first album Dankwasere, he won a plethora of awards in the following years, MOBO, MTV Africa and Ghana Music Awards among them. Apart from working on his own musical output which oscillates between Reggae, Afro-Dancehall and Afrobeat, he also takes pride in discovering and promoting talents such as the young Stonebwoy (now an established artist himself) under the wings of his High Grade Family group. What drives a man who owns a farming cooperative, establishes a foundation to help victims of domestic violence and child abuse and makes it his mission to introduce African music to a worldwide audience? Read on and find out, as Reggaeville caught up with the industrious Samini on his return to Ghana after busy days abroad:
You just returned from the US, right? Do you live there or was it a business trip?
I live in Ghana, but I travel around the world, depending on where the music takes me. On February 7th, we celebrated the album launch of my album Untamed in the Seattle Arts Museum. It was great, an awesome event. I was happy to have a good mix of cultures there. Seattle is quite a diverse mix of people, and I was lucky to have a lot of people there, not just Africans, because we are trying to reach to a broader audience with our African music, so when we come out to such places and we see a mixed audience, that's like you are spreading to the world rather than just your people.
In line with that, congratulations for winning the Reggaeville Album Poll 2018. Was that a surprise for you?
Yes it was! (laughs) You know, I released the album in December, it was one of the very last albums to drop for the year, and I made it just before they closed the window for applications. So, to imagine to be the winner, I was amazed! But then again, I realized the fans were going hot with the album and they were really excited, so… I was like ok, this is quite a good start for the album, and of course Reggaeville is a platform that every Reggae artist would be honoured to be on, so I think that this is a good intro to that platform.
It surprised us as well, to be honest. You must have a really strong fan-base in Ghana! Before we talk about the album in more detail, can you tell us how you started out in Ghana and how the scene is there?
I started out way back when there was no Twitter or Instagram or Facebook to spread music. I started off from traditional cassettes and CDs. I have seen the industry grow and mature from when I came in til now, and I'm really excited to still be around, to still be relevant to enjoy what is happening now. Out here we have… when I came in, we used to have less access to studio time, less access to any sort of support at all to bring out your material, it was really very difficult and harsh conditions to be able to produce an album, but even though we were able to do it. And then came the phase when internet made it easier for people to learn how to produce music and then make their own music on their Laptop and be able to put it out. So that then became a window for every hustler to get a chance, because then, if you have a young producer who is trying to be heard, or a young artist who is also trying to be heard, and both of them put the same energy on to their little demo before the world knows about them. Whoever has the right support for them, then they can take it to the world. I think from when I came out to what we are seeing now, I'm just amazed to still be here and still be relevant and I'm happy for what's happening now.
When did you come out? Was that the late nineties?
My first album was in 2004, I was just a few years out of Highschool when my first album came, so I've actually been on stage for most of my adult life.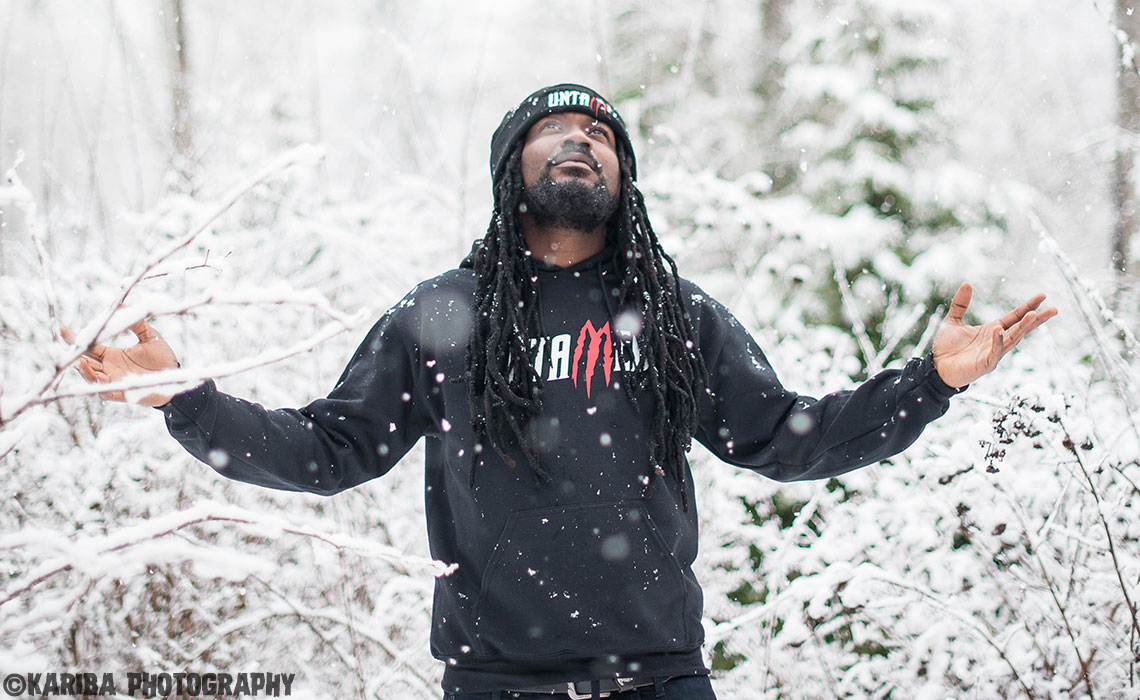 Was it a conscious decision after school that you said 'I want to be a singer, a musician!' or was it a chance encounter with somebody?
It has always been my dream to get out of school as quick as possible and be able to be on stage and do what I love doing and hopefully get paid for it. You know, the stereotype is that most parents aren't so happy when their children do art, and I had a very difficult beginning with my Dad especially. My mum was my hero, because she always fought for me and made sure that I got the chance to sneak out and do what I wanted to do and come back home. She would always warn me that 'I'm letting you sneak out because I want you to go out there and do good, make sure you don't disgrace me, make sure you won't do anything that will make me regret letting you sneak out!' So I always had it in the back of my head and in my heart that 'Make sure you don't do anything that's gonna make Mummy regret!' And then eventually, when my Dad saw me on TV for the first time ever, he heard my voice for the first time ever, he said 'Oh, if this is you singing, if this is your voice, then I think I have to just let you do what you wanna do from now.' Then I had the blessing, and since then it's been great.
So, after you introduced yourself to Ghana, I guess it was a local success in the beginning, what took you to international attention?
Right after the first album, I got rewards from the Ghana Music Awards, and that made Ghanaians outside of Ghana also know about me and that made people around the world interested in Ghanaian art know about me. And then I put my second album out in 2006, and then I got nominated for the MOBO Awards [Music Of Black Origin Awards] in the UK, which was a big shock because that was just my second album and I knew that the MOBO's are like a huge big deal. So, I was like 'Oh wow, if this is what's going to happen, then I have to get ready for the international market and make sure I appeal to that audience, because the world is gonna be watching!' From that time, I've always been on my toes, you can't go to the Mobo's and come back and not build up on that. It' always been a challenge for me to not backslide and go below that standard.
I read somewhere that you said "Get to know the new Samini!", so how is the new Samini different from the old Samini?
(laughs) It's the same kind of music, I was just saying the new Samini based on how much Samini has grown, how much Samini has embraced new ways of doing things and how much Samini is well embraced with the current ways of running the music industry, so I might come from a different generation, but I'm still here and well vested with what's happening today, that's what I meant by that. As for the music, I always had some Reggae on every album I do, so… I decided to do the 7th album completely Reggae because I promised my fans a Reggae album and I always wanted to kickstart a Reggae career and, you know, deliver my Reggae catalogue which has a lot of material, so that I'll be able to feed the Reggae fans out there on the festivals and shows. At least I wanna be able to be on stage and play like a one hour concert and do strictly Reggae. And then also, I have enough in my Afrobeat and Afro-Dancehall catalogue, and I'm not stopping that as well, but I think Reggae is my focus for the next few years.
Talking about Dancehall and Afro-Dancehall, as you call it, how is the scene, is the Reggae and Dancehall scene different in Ghana, how can we imagine it?
I think it is the same like in Jamaica and other urban areas that have Reggae and Dancehall. You can see it as one unified body, but when you tap into details, you have artists that do strictly Dancehall and artists who do Roots Rock Reggae and Lovers Rock, and you have artists that just cut across doing it all. That's where you find artists like myself, some very versatile artists down here who find themselves right in the middle of things, so they do some Reggae, some Dancehall, and they have a good sense of Afro in it, we are always coming with that. So, Reggae/ Dancehall I would say it's one unified genre out here.
Are there regular concerts and parties in Gahna where you can go and listen that type of music?
Yes, most of the beaches have Reggae spots in Ghana, so you will find Reggae there most likely. We also have a few nightclubs that run Reggae nights and stuff, of course. Reggae is one of the major genres here in Ghana, people love it. They play it on national Radio and TV too, but of course you have to be careful of your lyrics so that you can be able to have the clean versions of your music to be able to go on mainstream radio and TV. So, apart from original Ghanaian music which is Highlife, Reggae is the next thing happening here, and even Highlife finds a lot of Reggae traits in it.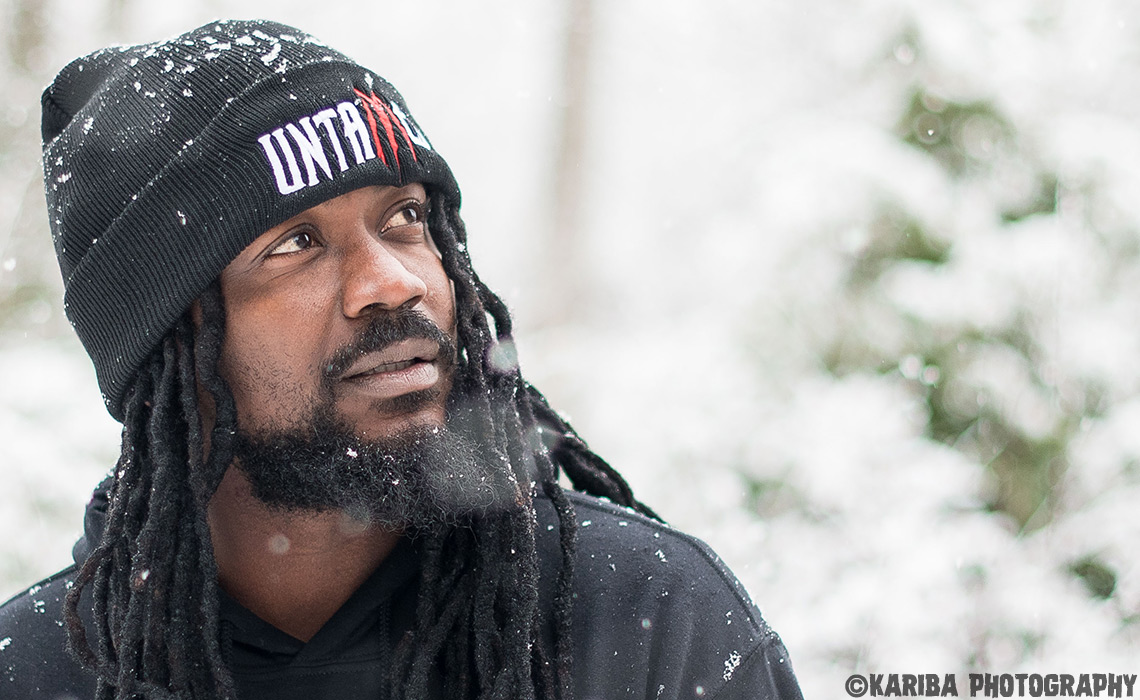 Tell us about the festival you organize, the Samini Fest. How long is it running and what made you start it?
Samini Fest has been going on for the past 5 years. It is my personal festival, my personal effort to give my fans a full access of my music and my performance without any interruption, so after every year, when a year comes to the close I like to mount the stage and give them non-stop so they can enjoy the live music from myself. It was inspired by a trip to Jamaica to Rebel Salute. I realized that if an artist can organize a festival that goes beyond the artist himself, so that you are able to bring other artists on the stage, make it a platform for other people to also showcase their talent, and then make it an avenue to make revenue for all sorts of people, it's like a big market and a big money-hub for all sorts of people directly or indirectly connected to entertainment. So, I came back home and launched Samini Fest. We did 3 years back-to-back, I took a break in 2017, and I came back 2018 with the album and the return of the festival.
Great. Have you performed in Jamaica?
Yes, I did Champions in action in 2009. That was quite an experience for my first time in Jamaica, great and inspiring. I got to tap into what was going on there, I got to introduce them to Africa in my own little way, and I got some following from there from that time and it's been amazing, up to date.
You mentioned that you like to give the stage to other artists, too. One artist who is well-known internationally is Stonebwoy. Which role did you play in promoting him?
I signed Stonebwoy for a few years, I gave him his first record deal, and I did his first album for him. So, Stonebwoy is family, he is one of the artists I'm really really proud of. Because I saw him develop basically from zero to hero, and for him to have come from that to join myself on the A-List while I'm still here, I'm very proud of him, because he moved up very very fast, and I see him going even further than where he is right now.
Apart from promoting upcoming talent, you have many other projects going on… what is the Obimbra Foundation, for instance?
The Obimbra Foundation is basically a foundation set up concerning issues of domestic abuse, domestic violence, sexual abuse of children and all of that. I was moved after I saw a video of some young men trying to rape this girl and trying to put it on video, so it became viral here in Ghana, and some of us decided to add our voices. Eventually a fan told me to channel my energy on that in song, because we always rant on Instagram or Facebook but yet nothing seems to happen. So I did a song called Obimbra, and literally it means "somebody help" or "somebody come to my aid". After the single, we launched the foundation to at least give a certain assurance that there are people who are ready to listen and that there is angles that victim can get help from, so I wanna be one of those channels through which victims can get perpetrators to be brought to court.
Thank you for that, that is a strong mission indeed. Another thing I want to mention is the High Grade Family. It seems to be a label, but also a farming cooperative – can you tell us more about it?
I own High Grade Family as a record label, which is an extended version of Samini Music, I use it when I'm signing an act, to support the up and coming. And then, on the side, I own High Grade Farms, which is a farm. So my farming and my agricultural life is totally separate from my music life, but High Grade is my brand, both for farming and then, High Grade Family represents my fan base and my record label.
Where is the farm located?
Mostly in Ghana, but I'm looking at spreading across the world, depending on what interests me and where the farming takes me.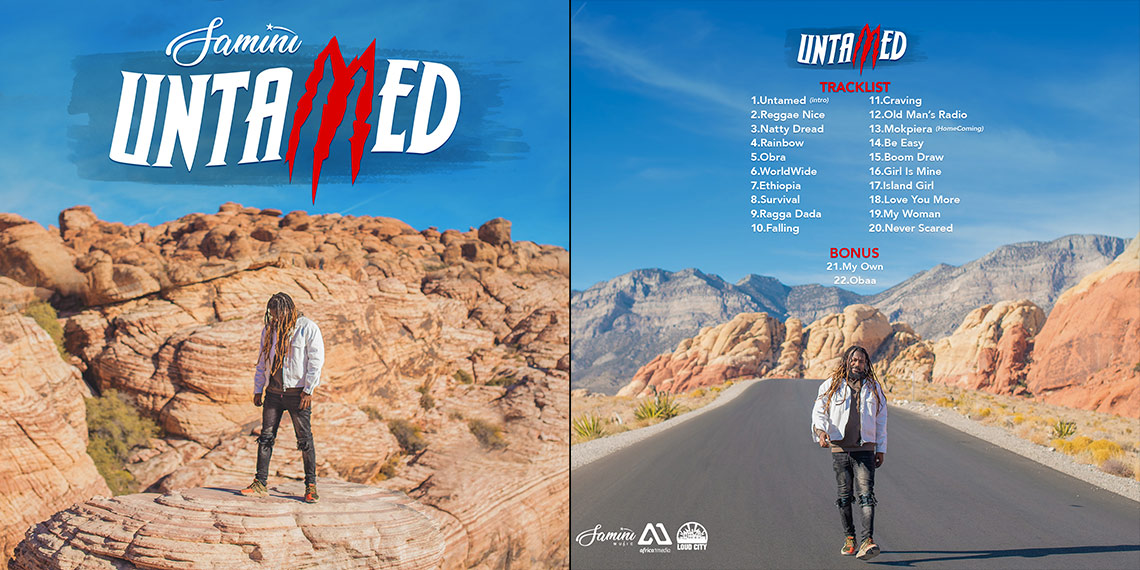 All the best for these activities! But now let's come back to the musical side of things, to your album Untamed! Can you tell us about the story behind it – how long have you been working on it?
I've been working on it for the past two and a half years, and I worked with Loud City Music in Seattle for most of the productions and the entire mixing and mastering of the album. I spent close to 80% of this whole period in Seattle, working on this album. I did a lot of back and forth to be in Ghana, to write some of the songs here so I could get that African feel and all of that, so it was quite an experience, and quite a fulfilling experience for that matter, because it's an album of my heart, it's my seventh album and I want to introduce myself to the Reggae world with this album. I took my time to at least get the sound output right, so I'm happy with what I hear!
We all are! Did you work with different producers?
Yes, I worked with six or seven producers on this album. I have my Ghanaian producers that usually work on my music, the likes of Brainy Beatz, JMJ and MixMaster Garzy, but most of the production and finishing was with Loud City in Seattle.
Let's talk about some highlights… Natty Dread, for instance. Who produced that riddim? It seems slightly familiar.
This one is with Loud City Music. It's possible you heard it before, because some of the riddims are open for other artists as well, but some are exclusively produced for the album. A lot of them were recorded with live musicians, which gave the tracks a good feel too.
Most of the tracks are in English, but there are two or three songs that are in another language, Obra and Mokpiera, for instance. What language is that and what do they talk about?
Obra is in Twi, it talks about life in general. I tapped into the story of when people move abroad and work hard and send money back home for people to set up business for them or build homes form them, and then they come back home to meet absolutely nothing and they hear empty stories. I just gave a scenario about that so that our people who are out there in the west working hard to make money for themselves and come and better their lives here, should know that we know how it feels when sometimes they hustle for everything and come back here and nothing is happening. It's quite an inspiring story for Africans who work abroad, they'll understand the angle I'm coming from in Obra. And then, Mokpiera is talking about the traveller, it talks about the fact that if the traveller finally returns home, people should embrace the traveller rather than looking at what he brought from the journey. So, the fact that somebody has made up their mind to come home should make you ready to receive them and give them somewhere to stay rather than always look at what gold and silver they are bringing from whatever journey they are back from. So, in this year, 2019 being the year of return, marking the history of 400 years of slavery, Mokpiera is a song for the travellers, a song from my heart, dedicated to all diasporians who are trying to make their way back to Africa.
Wow, that's deep. Thank you for the explanation. You generally seem to encourage activities in the economic sector or in the private sector, for people to build up something for themselves. Like, Old Man's Radio, one of my favourites, it sounds like a call not to be lazy, to do something…
This is something I have grown up with, this is how I was trained and raised by my Dad. He taught me to not be lazy, because the lazy man won't eat, the lazy man will always come back to the left-overs, so make sure you are an early bird, because the early bid catches the worm! (laughs) So all of these things I've grown with as values. If I'm working on a Reggae album, it has to have all the positive messages and energies that you'd wanna send to the world. Not to say that other genres would not give such energies, but as a Reggae artist who has other genres as well, if it is time for Reggae, I needed to make sure I go to all the relevant topics, and this is one of those.
The track Ethiopia, does it speak of personal experiences, have you been there?
I haven't been here to visit, just through the airport in transit, but Ethiopia is one of the places that is dear to me and to every other conscious African. It's home to every African and there is a lot of attributes to Ethiopia that makes one feel belonging, to feel that there is still some history that is intact and that lets you know how original you are. So, it's just another chance to let the people know the story of Ethiopia and the fact that the entire continent of Africa is Ethiopia.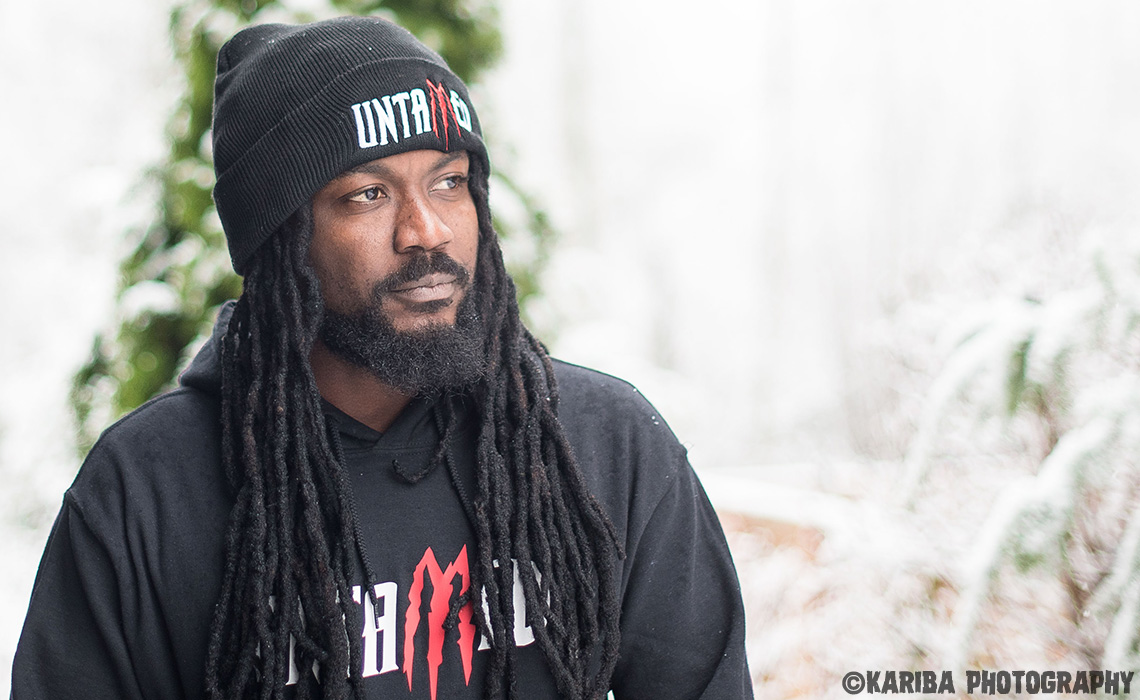 So far, which song is the most popular from the feedback you get from fans?
I think Obra is the most popular, because it is in the local language and it talks about a real-life story that people can relate to. There's a lot of people who have people living abroad and they always wanna come back home to meet whatever it is they sent here and see how it has developed, and there's a lot of vanish stories when they get back, so people can relate to that. And then, I think, people like Old Man's Radio as well. Worldwide is also one of these songs that are received well, just an open heart song to let people know how much I wanna take Ghana far up into the sky and beyond and how happy I am to be doing that.
Do you have a personal favourite, is there a song that's close to you?
I think Mokpiera would be that one. I wrote it with my Dad, because it is in my local dialect called Dagare which comes from the upper West region of Ghana, so we are like the most remote and farthest end of the country. People from that side are seen, excuse me to say, as very poor and less privileged, so that's where my parents come from. But we were born in the urban city of Accra, but we were taught the language, so if I'm writing a song in the dialect, I like to speak to my parents so that I get to say the right things and say them in the right accent, so… I wrote it with my Daddy and it's a special song to me because for him to have not given me the chance at early ages and for me now to have lyrics from him, it tells you that it's a complete cycle now (laughs).
Are there videos planned for some of the songs?
I plan on doing videos for most of the songs, we are in an age where, without visuals, the material is so limited, so we know that we need visuals for this album. I plan on doing more than ten at least. We already have Obaa and My Own out, and then of course the intro is out as well, so we are planning on shooting for Rainbow, which is a love song and also in Twi, so the people love that one, and Obra and Reggae Nice.
A lot to look forward to! How about a tour, which plans do you have?
We are looking at doing territorial launches for the album. We just did the US, we are looking at the UK, extended to Europe, and touch other areas like Australia, Asia you know… I'm trying to take this album to people's doorsteps really. I mean, with a platform like Reggaeville, I see us inside of Europe already (laughs). We are coming!
You said once "I am who I am because of Reggae" – what made you say that?
Well, because I started off my music deeply inspired by Reggae, and Reggae was all I could hear anytime I wanted to write. That's the music I knew from people playing music around me when I grew up, so I wouldn't be anywhere without Reggae music, because that is what my genre or the style that I do, that's what stands out the most. So I think Reggae is what made me!
Thank you for these insights! Any closing words you wish to add?
Thank you very much as well for giving me the platform, thanks to Reggaeville, thanks to High Grade Family, the fan base, thanks to the entire team out there that's making all of this possible. We give thanks and we are looking forward to a lot more!