Sizzla Gets in The Mix with The Mixer
09/03/2020 by Press Release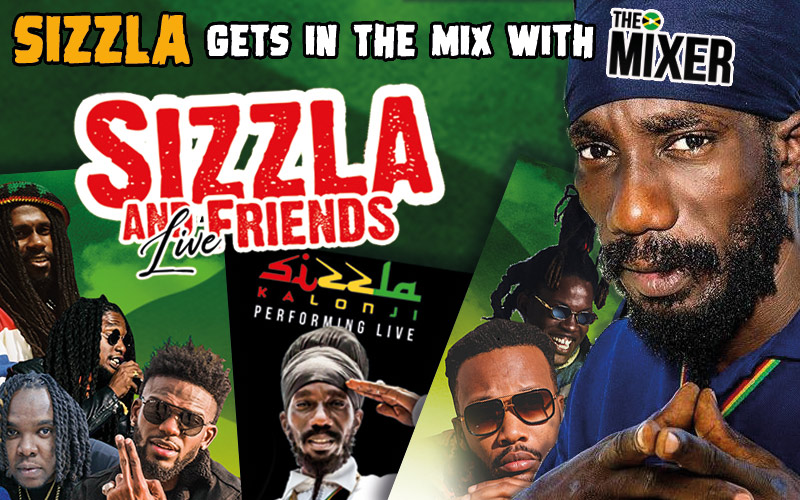 The first staging of 'The Mixer' slated for Saturday, September 5, 2020 at 7pm will feature the likes of Skorcha, Runkus, Jae Prynse, Vyzadon, Blvk H3ro, Agent Sasco (backed by The Agents), and Sizzla Kalonji, backed by the world-renowned Ruff Kutt Band.
Popular television programme OnStage will be hosting a live performance special on their YouTube platform to over 420,000 subscribers worldwide. The special called 'The Mixer' conceptualized by Aicha Jacas, Jacob Creed, Cara Vickers, and Junior Pascall is expected to build and develop a more cohesive relationship between dancehall and/or reggae music and international corporate brands.

When speaking on the conceptualizing of the project, Cara Vickers said, "The time is now for our culture to be duly recognized. The magnitude of our influence and our contribution to music and culture globally should be celebrated and supported. There is a vast disproportion in regards to the support we have received at the corporate level both locally and internationally as well as access to the benefits that are available through technology and the digital realm, this is what has spearheaded us to do this".
Another organizer, Aicha Jacas, who owns her own A&R Company based in the UK share similar sentiments as Vickers. She explained, "We literally contacted everyone we have worked with, they all said no. Most brands said no due to COVID-19, others did not respond yet almost all these brands have benefitted from the music and culture of the dancehall and reggae. Dice Recordings gave us the financial support needed to make this concept a reality".

Through Dice Recording Limited the organizers were able to mobilize the concept. Kevin Akudike and Nathan Brown astute businessmen and managers of international UK stars 'Big Narstie' and 'The Plug' are actively on the project. Jacas further added, "We have also partnered with UK's YouTube Music Artiste Relations Manager Sheniece Charway; Island Strains, a legal Jamaican Marijuana Dispensary based in Montego Bay, and Chantelle McCallam, the head of Marketing and Content at the French-based publication, Trace TV to help develop the overall brand".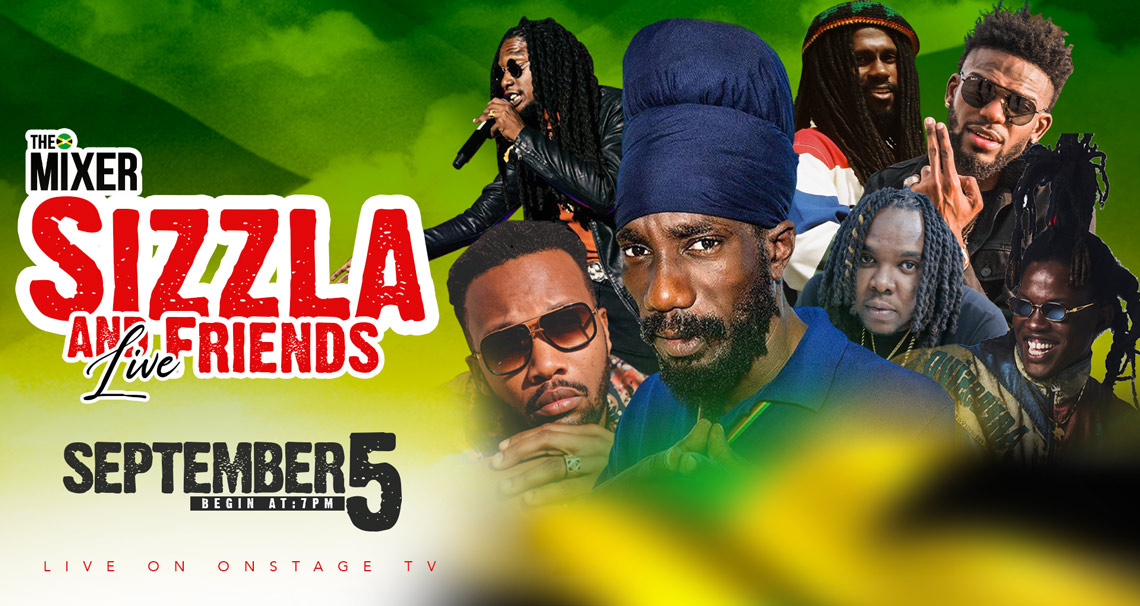 Another aspect of 'The Mixer' actively celebrates and embraces locally produced content. Through the project, a full-length exclusive documentary featuring the headline act Sizzla Kalonji is being produced with BBC and Netflix showing great interest for future broadcast. "Sizzla is a living legend with over 70 studio-recorded albums and a discography full of timeless reggae and dancehall music, including several international collaborations, songs of liberation, love, and world peace. The documentary will showcase Sizzla as a businessman, role model, father, humanitarian, spiritual leader, multitalented musician, and worthy philanthropist" said Cara Vickers.
'The Mixer' will be hosted by the iconic Winford Williams and a special co-host, along with the people's champion Trippple X and the infamous Randy Rich from Stone Love as deejays on this dynamic virtual event.

The show will on be aired on 'Onstage TV' YouTube beginning at 7:00 pm on the 5th of September 2020.