Marley Natural - First Global Cannabis Brand Launched
11/18/2014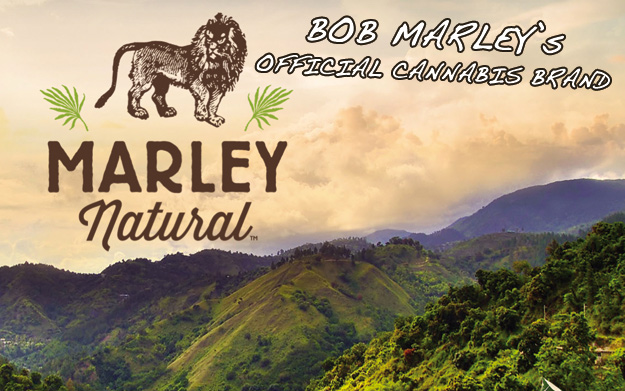 Since some days Bob Marley's official Facebook page teased the new project Marley Natural and a very special announcement was promised.

Today the secret was revealed: Marley Natural is the official cannabis brand of Bob Marley.


The brand includes Herb, Topicals and Accessories, which will be available in "late 2015"!


On the official website MarleyNatural.com it's described like this "Marley Natural is the world's first global cannabis brand. Our mission is to champion Bob's voice and his insight to help people realize the positive potential of cannabis for the mind, body, and spirit. Along the way, we want to help undo the suffering and injustice of cannabis prohibition around the world."


Watch below the official video introduction and statements by Rita, Cedella & Rohan Marley.


OFFICIAL PRESS RELEASE
Family of Bob Marley and Privateer Holdings Unveil World's First Global Cannabis Brand – Marley Natural

Marley Natural honors Bob's message of social justice and beliefs in benefits of cannabis

SEATTLE, November 18, 2014 – Today Privateer Holdings announced the creation of Marley Natural, the world's first global cannabis brand. Privateer Holdings is the world's first private equity firm investing exclusively in the legal cannabis industry. Marley Natural will offer premium cannabis products that honor the life and legacy of Bob Marley as well as his belief in the benefits of cannabis.

"We are joining with Privateer Holdings because they understand and respect our father's legacy," said Rohan Marley, Bob's son.

Starting in late 2015 in certain jurisdictions where regulations permit, Marley Natural will begin offering heirloom Jamaican cannabis strains inspired by those Bob Marley enjoyed. In addition to cannabis, Marley Natural will offer cannabis- and hemp-infused topicals, including sun repair creams and lotions containing Jamaican botanicals such as aloe and coconut, as well as accessories, including limited edition products based on those that Bob preferred. As a brand with a strong social conscience, Marley Natural's business model and philanthropic initiatives will be built to ensure that families and communities who have been harmed by prohibition have the opportunity to benefit from the new, legal cannabis economy.

Bob Marley, a Jamaican-born musician, became a global superstar and advocated for peace, unity, social justice and personal freedom through his music. His greatest hits compilation, Legend, is the world's best-selling reggae album, with over 27 million copies sold worldwide. Marley was also a well-known advocate for "the herb," as he called cannabis, which he said brought him inner peace and furthered his creativity. "When you smoke the herb it reveals you to yourself," Marley said.

Privateer Holdings and the Marley family began discussing the possibility of working together in early 2013 and quickly realized their common values – social change, environmental sustainability and building a professional, responsible and legal cannabis industry. Privateer Holdings is committed to ending the social harms caused by prohibition, just as the Marley family carries on Bob's vision of social justice through their charitable and business ventures. The Marley family's strong commitment to sustainability will be carried forward by Marley Natural's use of organic growing mediums and fertilizers.

"My dad would be so happy to see people understanding the healing power of the herb," said Cedella Marley, Bob's daughter. "He viewed the herb as something spiritual that could awaken our well-being, deepen our reflection, connect us to nature and liberate our creativity. Marley Natural is an authentic way to honor his legacy by adding his voice to the conversation about cannabis and helping end the social harms caused by prohibition."

"Marley Natural is a partnership between two cannabis pioneers," said Brendan Kennedy, CEO of Privateer Holdings. "The Marley family has been an admired voice in the cannabis movement for over 50 years and Privateer Holdings is the leader in building professional, mainstream cannabis brands. We've learned a lot over the past year about Bob's views towards cannabis and how he viewed the herb differently. We are honored to work with the Marley family to bring his voice to a professional, authentic and modern brand that will be a defining first in the cannabis industry."

"My husband believed 'the herb' was a natural and positive part of life," said Rita Marley, Bob's wife, "and he felt it was important to the world. He looked forward to this day."