Big Youth @ Riddim Magazine #82
10/27/2015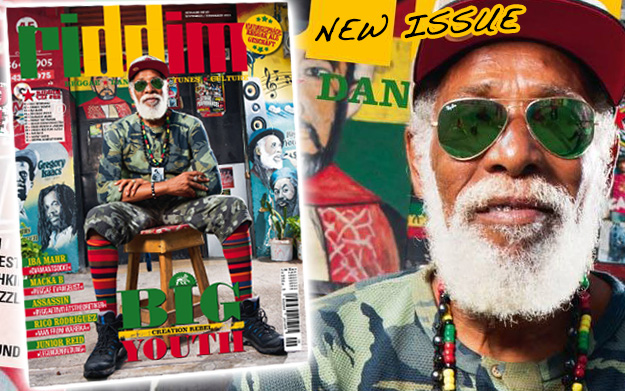 The new Riddim magazine is available now. The main feature of the issue, accompanied by an amazing cover artwork, is a 8-page story about legendary Big Youth - written by Ulli Güldner.

A 6-page photo spread, titled World-A-Music, shows unpublished photos taken at the 70s/80s Reggae hotspot Idler's Rest in Kingston, Jamaica.

If you can't get RIDDIM at your favourite press store in Germany, Austria or Switzerland, you can order it online here.

This issue contains articles, interviews, features about...
Iba Mahr

Macka B

Assassin
Rico Rodriguez
Junior Reid

Umberto Echo
and many more...


The regular column Inna Di Barbershop by author Markus Klein caused some controversy even before the official street date. Subscribers usually receive the new issue some days in advance.

The article, titled The 4000 Euro Super-Dub, addressed this summer's hot topic in the Sound System scene, when Super Cat gave permission to a very few european sounds to pay big money for a Dubplate. Sentinel Sound from Stuttgart, Germany published an open letter via their Facebook page to express a big disappointment about the column.

As conclusion Sentinel announced the end of their collaboration with Riddim magazine. For the last 17 issues Sentinel Sound provided an audio mix for the Riddim Check review column.

Read Sentinel's open letter below. It's in german, but usually Facebook offers a translation button: