Damian Marley - New Album Stony Hill out in January 2017 (UPDATE)
09/12/2016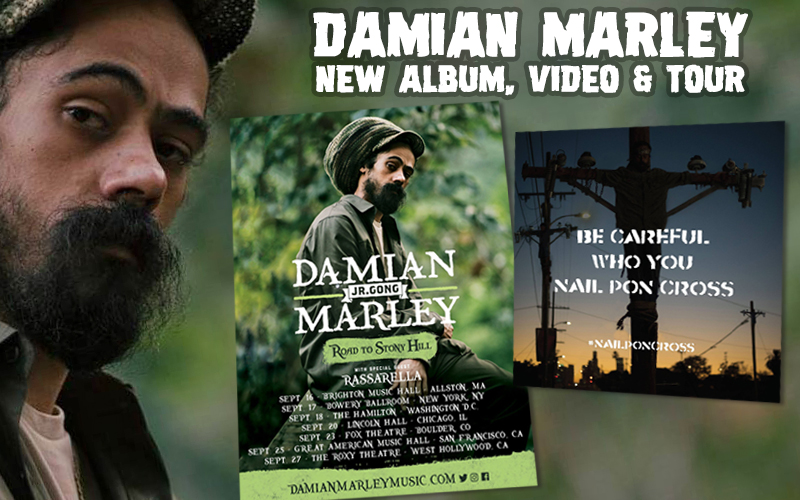 UPDATE March 2017: STONY HILL ALBUM NEWS HERE!

Eleven years after his last solo album Welcome To Jamrock, Damian Marley will release a new album titled STONY HILL.

Official release date is scheduled for october 28th, 2016.
Junior Gong just finished a massive tour across Europe and will hit the road this week with an intimate run of shows in the US. Except for one (Chicago) all sold out within a very short time.

EUROPE TOUR 2016: FRESH PHOTOS FROM ITALY, SPAIN, FRANCE & GERMANY HERE!


UPDATE [January 29th, 2017] - NEW RELEASE DATE!
The release of the new album Stony Hill has been postponed to Spring 2017.

During the recent US-tour a brand new song was performed for the first time. It was recorded by a fan in San Francisco @ Great American Music Hall. CLICK HERE TO WATCH: Damian Marley - Wanna Be Somebody
Watch the new NAIL PON CROSS video below: